Carolyn Combs didn't set out to make a culturally diverse film. Her original goal was to set a character-driven drama in her Commercial Drive neighbourhood.
But if you're setting your full-length film in a neighbourhood as complicated, vibrant and storied as the Drive, and the neighbourhood is informing the plot and the characters, you're going to get diversity.
"When we started making the film, I wasn't trying to be diverse," Combs says. "I wasn't trying to be inclusive. I was telling a story about this neighbourhood and the world around me, and I think if we're truly to tell stories about the world around us, they're going to be diverse."
Bella Ciao!, which premieres this week at the Whistler Film Festival, takes place at the intersection of East Vancouver's First Nations, Latin American and Italian communities: a confluence of cultures that is peak Commercial Drive.
"Everyone has a unique story, and when you walk down the Drive or pop into one of the coffee shops, you're often not really aware of all of the histories around you," Combs says.
Bella Ciao!'s main characters — played by author, theatre artist and actress Carmen Aguirre, First Nations filmmaker Marie Clements (The Road Forward), Tony Nardi (La Sarrasine), Taran Kootenhayoo and Alexandra Lainfiesta — individually struggle with identity issues, emotional and physical wounds and mortality. But they find strength and solidarity where their histories and traumas overlap.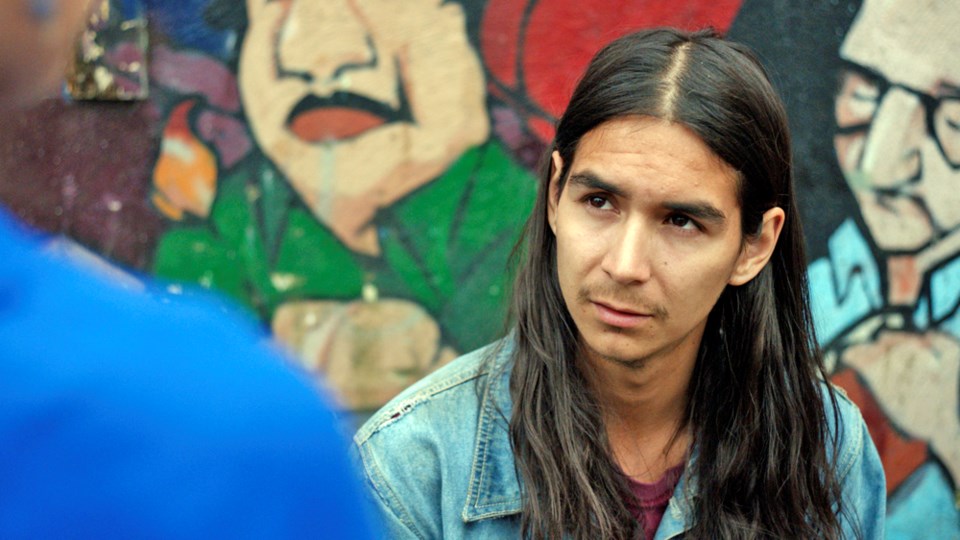 "They're all seeking dignity," says Combs. "They become open to each other. I want people to know that solidarity is possible, that working with each other is possible."
It's something she's seen play out on the Drive. The neighbourhood has been Combs' home since she arrived in Vancouver in the mid 2000s. In 2009, she began interviewing people in her housing co-op about their memories of the 'hood in order to develop a script about the Drive and its people.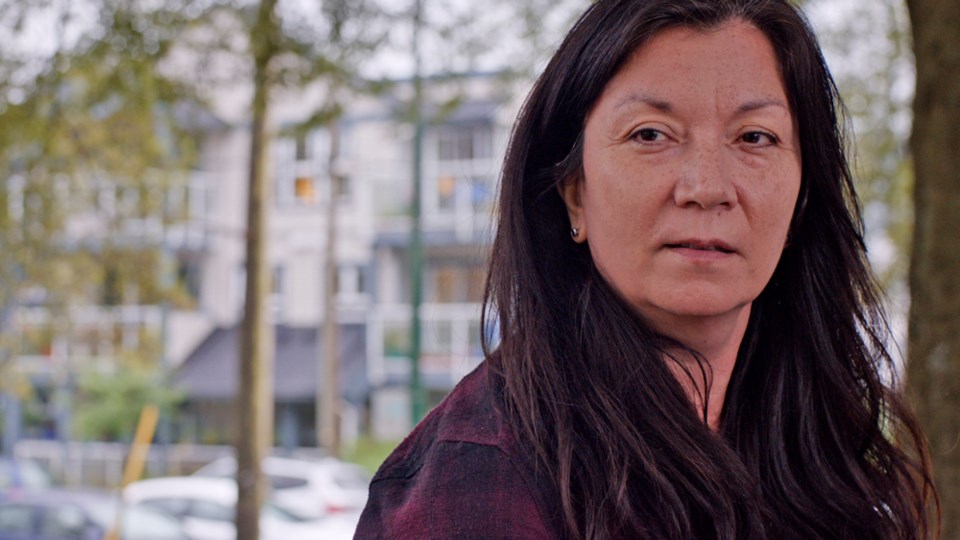 This is how Combs learned about the Chilean refugees who settled in East Vancouver in 1973, and how she met Aguirre. As a child, Aguirre had lived in the same housing co-op that Combs now called home; both of Aguirre's parents had been involved in the Chilean resistance movement against Augusto Pinochet.
Aguirre — an actress (Endgame) and author whose books include Something Fierce: Memoirs of a Revolutionary Daughter and 2016's Mexican Hooker #1: And My Other Roles Since the Revolution — was heavily involved in developing Constanza, the ailing Chilean refugee she plays in Bella Ciao!
"She came on very early and she shaped the character — what was authentic, what wasn't — and it was incredibly educational," Combs says.
It was Aguirre who connected Combs with internationally renowned Chilean director Patricio Guzmán, and how footage from Guzmán's masterwork The Battle of Chile ended up in Bella Ciao!
"I had watched The Battle of Chile in 1980 in a film class at Concordia, and I was blown away and never actually dreamed that I would ever be able to use his footage in a film that I would make," Combs says.
Combs' time on the Drive has changed her, as has her experience making Bella Ciao!
"I feel even more committed to being a responsible filmmaker, being responsible to my community, and making films in a respectful and ethical and responsible way," she says.
Bella Ciao! is one of a handful of locally produced feature films screening at the 2018 Whistler Film Festival, which runs Nov. 28 to Dec. 2 at locations around Whistler Village. Highlights include Woodland, which stars Vancouver actor Richard Harmon (The 100) as a troubled photographer working through trauma at a remote cabin, and In God I Trust, the feature film directorial debut from Vancouver's Maja Zdanowski about race, religion, and love in the time of MAGA.
Full festival details at whistlerfilmfestival.com.
sabrina@yvrscreenscene.com