Like many web series created with kids in mind, Fierce Girls wants its young viewers to embrace their inner superheroes.
Unlike most series, however, it employees a distinctly Indigenous approach that runs counter to Hollywood ideas around superheroes, according to Fierce Girls' lead producer and director, Loretta Todd. 
Billed as the world's first superhero series created for Indigenous girls, Fierce Girls follows two teenagers with warrior spirits who (according to the press release) "use their newly acquired superpowers to empower young women and celebrate the strength and beauty of being Indigenous in a challenging world."
Hollywood-style superhero narratives can ring hollow for Indigenous audiences, says Todd. "In the Indigenous way, you're supposed to be not better or worse than anybody, and so what happens when two everyday kids start to have superpowers? Would you think you're better than everybody else or would you use those special powers to still be immersed in who you are and your culture?"
Fierce Girls' protagonists live on opposite sides of the planet: Kisik (portrayed by Jenine Yuksel) is Cree/Metis and lives with her single mom in Vancouver's Downtown Eastside. Anika (Kaea Taurere) is Māori and lives with her single dad in Rotorua, New Zealand.
Kisik and Anika navigate the pitfalls of early adolescence (including burgeoning sexuality and fraught relationships) and growing up female and Indigenous while collaborating on a comic book and trying to help people in their communities. In order to make an impact, the girls learn they have to diverge from the militarized superhero narrative as seen in Hollywood blockbusters and instead draw strength from their cultures.
"[The characters] turn to the culture, to the adults, to mothers and grandmothers for help, because they realize they can't do this all themselves," says Todd. "They need community. They need strong, loving adults."
In this way, Todd says Fierce Girls issues a challenge to the adults to be there for youth. "So when our youth act out or our youth have issues or our youth come to you and say, 'Listen, there's something going on,' there's someone there and we have the infrastructure and the means to do something about it."
Fierce Girls also offers a trans-media experience, integrating live action, animation and several character-driven social media accounts in order to tell a complete story across multiple platforms.
"I wanted to create this opportunity for Indigenous girls to see themselves in media and see themselves on the Internet, because our kids live on the Internet now," says Todd.
She'd be happy to make Kisik and Anika social media stars while she's at it.
"I'd love to create some social media stars within our own community, but not based on the same celebrity tropes that we get in western culture, so that our kids can be popular and have popular culture on the internet, but it doesn't have to be within the celebrity streams that we have happening," says Todd. "I'm trying to counter that kind of narrative."
Fierce Girls is a co-production with TangataWhenua.com, an independent Māori news and information portal in New Zealand. The series hits the web June 21, National Indigenous Peoples Day.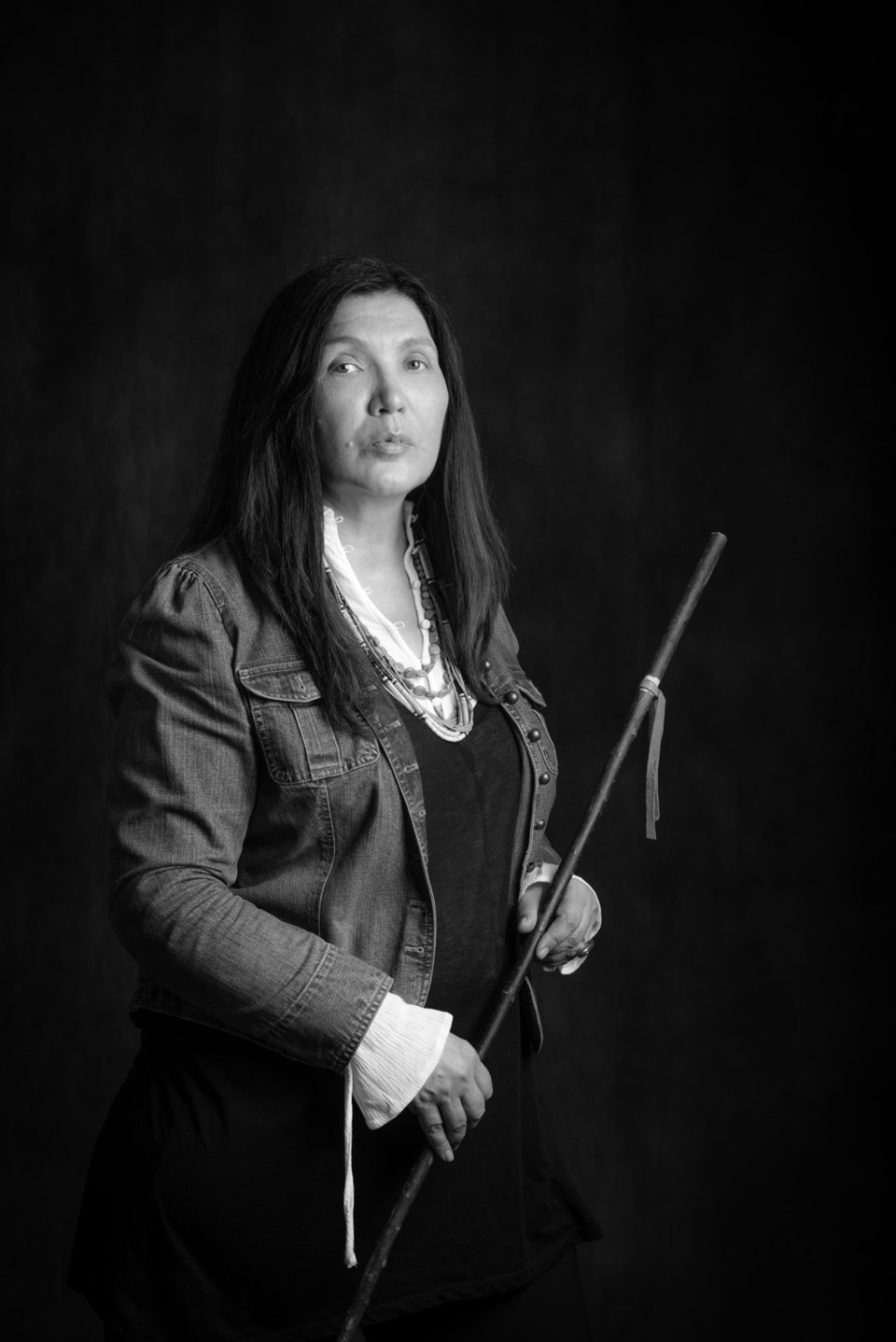 Loretta Todd. Photo by Wendy D Photography
Fierce Girls isn't the only screen project of Todd's fuelled by Indigenous history and practices. These are also hallmarks of Coyote's Crazy-Smart Science Show, the science-centric edu-tainment series that Todd created and executive produces.
"We're not just trying to take western science and put an Indigenous spin on it," says Todd, who will receive an award for artistic innovation from Women in Film and Television Vancouver on June 19.
"We're trying to show that Indigenous science can co-exist along with western science, that our kids can learn western science, can take from western science and at the same time come from a place of Indigenous science. In the past, a lot of scientists said, 'There's no such thing as Indigenous science — it's just folklore.' They didn't understand that there actually is Indigenous science."
The half-hour APTN series is currently filming its 13-episode second season.
"Studies show that when kids see themselves in the curriculum, they tend to do better," adds Todd. "Our kids don't see themselves in the science curriculum. With Coyote Science, I wanted our kids to see themselves in science and see that we have Indigenous science so that they don't think that it's something that they're left out of."
Details at fiercegirls.tv.