It seems like a day doesn't go by where there isn't an inflammatory headline about First Nations youth: sky-high suicide rates, the unjust deaths of Colten Boushie and Tina Fontaine, the intergenerational impact of residential schools and the Sixties Scoop, the ongoing plight of missing and murdered Indigenous women and girls.
But First Nations youth, like all Canadian youth, encompass multitudes. As that widely read Maclean's article, "The Canada most people don't see," illustrated so well last year, most non-Indigenous Canadians know only the headlines. And the headlines don't even scratch the surface.
If you're curious about the rich and complicated inner lives of Indigenous youth, you'll want to head over to VIFF's Vancity Theatre this weekend. Wapikoni Mobile will screen 13 short films created by First Nations filmmakers aged 16 to 35 across the country, including several produced right here in B.C.
Wapikoni Mobile is a Quebec-based mobile filmmaking program that's been putting cameras and media skills in the hands of First Nations youth to empower them to tell their own stories however they see fit for 14 years.
The program was founded by documentary filmmaker Manon Barbeau and named for Wapikoni Awanish, a brilliant 20-year-old woman from the Atikamekw nation who was killed on a logging road in 2002. The "mobile" refers to the three travelling audio-visual studios that carry cameras, editing software, sound booths, and filmmaker mentors into Indigenous communities across the land.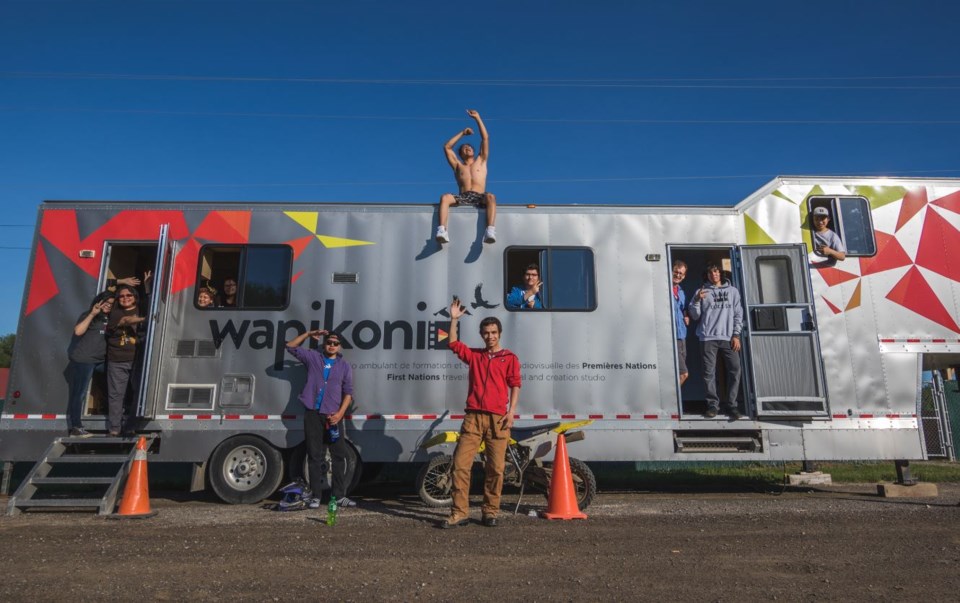 Once the Wapikoni Mobile rolls into town, a month of work begins for participating youth and mentors alike: brainstorming, writing, storyboarding, filming, editing, sound designing, and constant collaboration.
"It's deep involvement," says Cassandre Perusse, Wapikoni's director of funding and partnership development in a recent phone interview.
Since 2004, more than 1,750, two- to six-minute short films and music videos have been created by 4,600 filmmakers in 42 communities.
The films represent a range of voices and experiences. There are animated works, documentaries and whimsical narrative pieces. Some explore topics such as MMIW and the environment, while others celebrate the communities in which the participants live. Some are profoundly sad. Others are downright hilarious. "There was a time we had a lot of zombie movies," muses Perusse.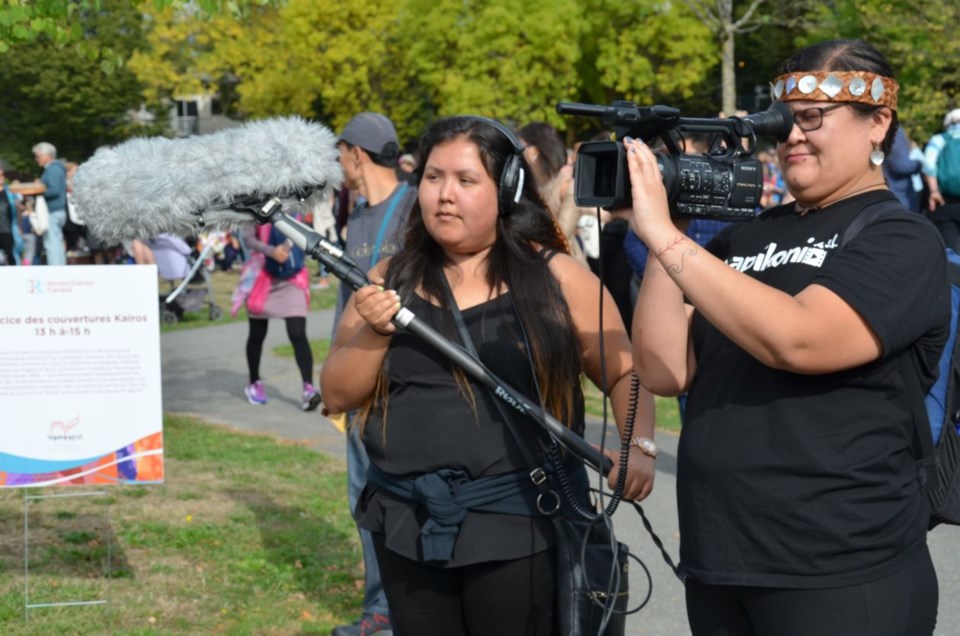 The month's work is capped off by a screening that often draws the bulk of the community, including elders and chiefs.
"We often talk about how important it is to listen to your elders, but the youth don't have that much voice sometimes in their own communities, so this is often their moment to say, 'Hey, this is what we have to say through our eyes,' and that's really great because it reinforces intergenerational ties within the community and everybody feels proud at the end of it," says Perusse.
The 13 films that are screening in Vancouver this weekend were selected from 88 films produced in eight provinces in 2017. Of the 13, three were created by B.C.-based filmmakers: Red Dresses by Deanna Leon (about MMIW), One Button at a Time by Joleen Mitton (about artist Mia Hunt, a Heiltsuk/Metis Cree artist who makes button blankets) and Auntie's Hands by Gloria Morgan.
The B.C. three filmmakers will be in attendance and will participate in a post-screening Q&A.
The 13 films reveal that First Nations youth "share a lot of common preoccupations that any other Canadian would have," says Perusse. "Some of them are concerned about the environment. Some of them are talking about being proud of who they are and their culture. We have two of them that talk about how they like their community, how they like their home, how they think it's a great place, and they talk about their families. It's all subjects that people can relate to. I do have hope for the future, and certainly you can see it in the younger generation doing these films."
Wapikoni Mobile's Coast to Coast screening takes place March 24 at 12:30 p.m. at VIFF Vancity Theatre. The screening is free; information at viff.org.

sabrina@yvrscreenscene.com