"Art is the way we are going to change things on this planet; I believe that. Art does not tell you what to do; it invites you into your own reflection, which is where the big changes can happen."
—Jodi Proznick—
Juno-nominated jazz bassist Jodi Proznick is set to release her much-anticipated new album, Sun Songs, on Dec. 8. Sun Songs marks Proznick and her prodigious quartet's first release since the critically acclaimed 2006 record Foundations.
Taking some time to elaborate on the inspiration that fuels Sun Songs, the local jazz icon opens her heart on the eve of her album release party to discuss the personal struggle that ensued after her mother's diagnosis of early onset dementia, as well as the arrival of her firstborn son.
Two seminal life events make up much of the motivation for Sun Songs. Can you speak to them with a greater depth now that the album is on the horizon?
The motivation for the project was the exploration of the two pivotal events in my life, becoming a mom at the same time as losing my mother to dementia. The songs emerged from delving into the polarities of life and death and how one navigates their life with some solace, or even finds a way to thrive when things are difficult emotionally; especially with dementia – it takes so long. The key is how one walks that very long goodbye and still has a life that feels joyful, productive and creative. It took me a long time to create Sun Songs, primarily because processing these types of life events takes the time that it takes.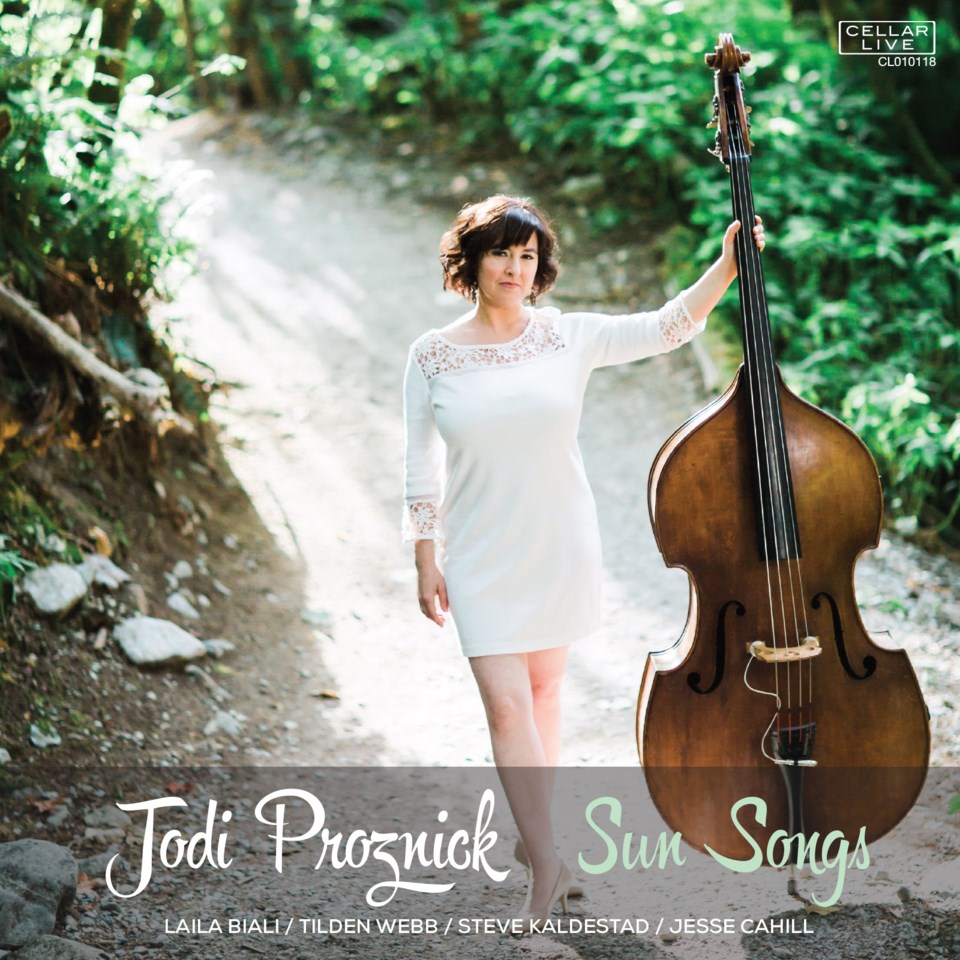 Was there an overlap between the time you learned of your mother's diagnosis and the arrival of your son?
We were noticing some changes in my mother just as I was about to become a mom. My son was born nine years ago, and a year later my mother was diagnosed with dementia. Trying to deal with the fear, excitement and joy of becoming a mom and not having that person that I imagined would be there to walk that journey with me [was difficult]. Self-care, inner-work and creative work was my way of dealing with the reality of my situation. I use music to bring joy and transform emotions that I feel into something beautiful, or what I think is beautiful and comforting to me. All of the songs [on Sun Songs] became letters to my son.
Is there a fear that your mother's dementia is hereditary?
You cannot tell until someone passes away what kind of dementia someone has. It was not so much about "how am I going to die?" but I will eventually. It became more about "what do I want my son to know?" I wish I could have had several conversations with my mom, but I was not able to have them. It was a wake-up call, we have this one life to live, and it is short and fleeting. We have to get up every day and say the things that we want to convey to the people that we love. Make sure that our loved ones know how much they mean to us. Sun Songs is a big love letter to my son, although, it is to my mother, as well. My mother's situation was the fuel. It sounds very dreary on one level, but it is more of an invitation to everyone to understand that one of the most significant ways to share who you are is to create art and share with the people that you love. These stories of birth and death, the fall and the spring of our life, the sunrise and the sunset are universal truths. Hopefully, when one makes some art with these images and metaphors embedded, they will resonate with people, as well.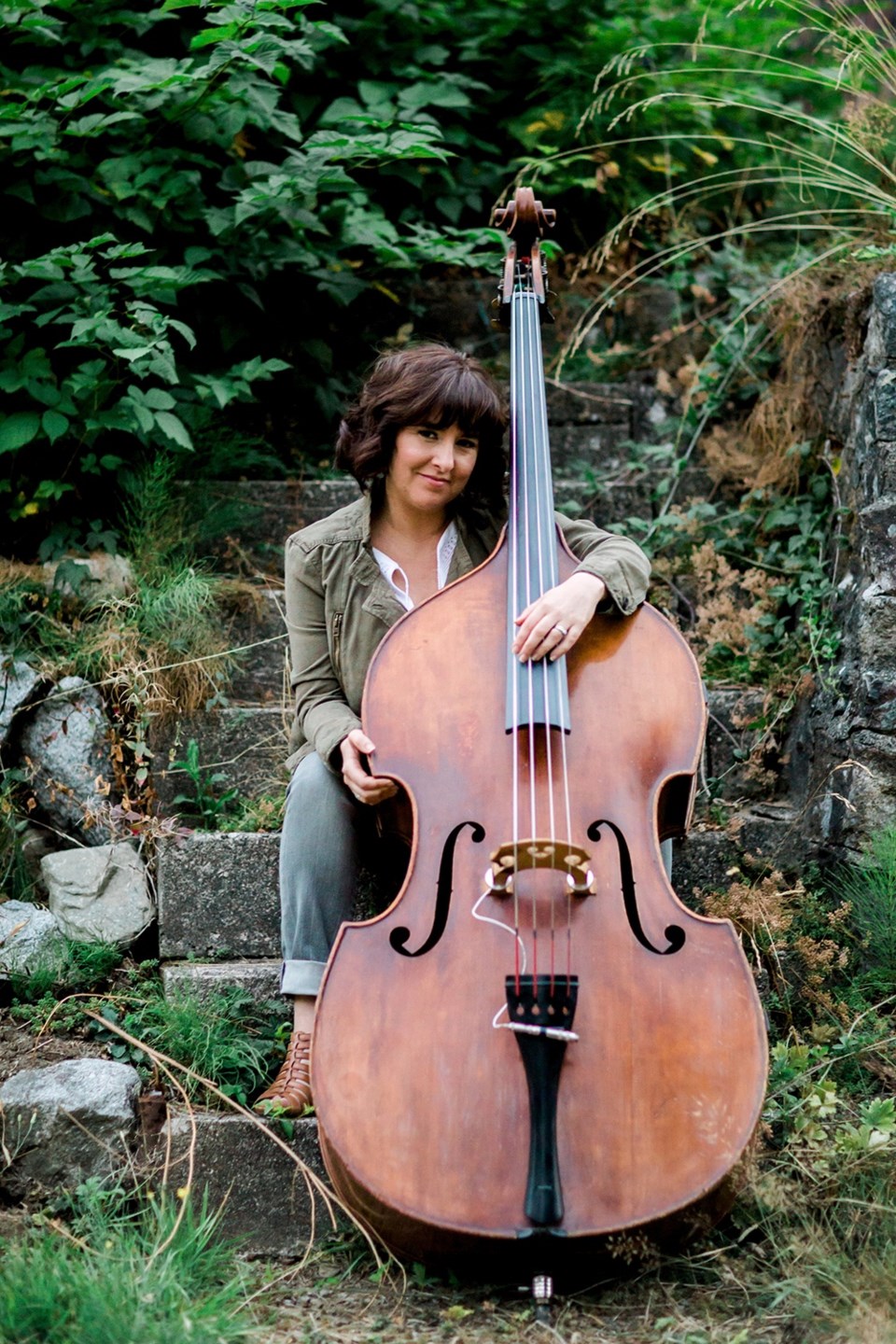 Does the impending release of Sun Songs bring a certain liberation with it? Perhaps a new chapter in life, if not a completely new book?
It feels like a book has ended; there has been much learning that has happened in the final chapter of the book. The last track on Sun Songs is called "The Book of Love," it is a Magnetic Fields tune that I arranged. We all have the messy chapters. It is a terrible place to be in if you think that things will never change and that life is only going to be dreary forever. However, when you know that this is just a chapter, things are always changing, and you will get through it all, it allows for a lot of growth and development. I am ready for the next chapter. When you make an album and put it out there, the story is done. It does release many things that are difficult to talk about right now, but it is all part of the process of moving past and onto the next phase of life.
Your mom used to tell you, "There is a pony in the pile of crap. The crap does not just show up; something kind of cool made it, you just have to find it and it is stinky and messy." How difficult was finding the pony over the past eight years?
Once you get over the shock of it you learn to accept; you can find the beauty even when the person you love is in the quieter stages of their life.
One of the songs on Sun Songs says, "The storm is coming, gotta hold on tight. Put your roots down deep." These storms that happen in our life are an opportunity for us to put our roots down deep and that is where we gain strength. We may get tossed around, we may even lose some branches and the leaves will fall off, but we get stronger and we are stronger for having to endure those storms.
Time after time we look to people that have had these kinds of storms in their life and they shine with resilience.
Where did you find the resolve to strengthen your roots?
As a teacher, one of the things I like to talk about is my "3Rs" in education and life; relationships, resilience and reflection. The 3Rs are what the past eight years have been about to me. Relationship with myself, with nature, and my back-pocket people like my husband, my parents, my son, my in-laws and my many dear friends. I have a lot more resilience. I used to get blindsided when bad things would happen on the news. Now, I feel like I am sad and I take notice, but I am not entirely knocked down and overwhelmed by it. The reflection comes through in my art. The reflective process is part of what makes the artist create their ideas. The reflective process awakened my creative process.
The remarkable thing about art is that it is not a dictation, it is an invitation. You can listen to my song, and it can make you feel nothing, or you can feel something, but either way it is okay.
So, continually being positive is a detriment to happiness?
It is important to feel your sorrow, anger or fear, not run from it. It was not like I was blissed out at the river's edge as a form of escapism. It was more of "I am going to sit at the river's edge and really cry." I took the time to feel my sadness because it was a sad situation and I cannot control any of that. Allowing the pendulum to swing into fear, sorrow and the upset is the key to being able to transform. If you don't let your emotions go to those types of places then you won't feel the joy or the gratitude. It is paradoxical, but true that you need to allow yourself to feel the grief in order to find the joy in life. I was the queen of focusing on the positive for many years, but I did not always allow myself to feel the sorrow and then it would come out in weird ways. The entire process cracked me open to help to reconcile with the fact that life is messy and bad things happen sometimes.
Sun Songs is a largely female endeavour; was that the idea from the onset?
The music industry is still extremely male-dominated; there are so few female producers. There are so few female bass players, and so few female composers, especially in non-classical genres. It is changing, but most of the time women are not the lead singer in the band. I am proud of Sun Songs. Not only did I step into a leadership role to show that women can produce records and do a good job, but also Laila Biali is singing on it, who is an incredible musician, an amazing artist, piano player, arranger, composer, and one of Canada's shining lights. I also worked with Shari Ulrich and Celeste Snowber on lyrics and all of my business team (consultants, videographer, photographer, publicist) are all women. I didn't really set out to have an all-women team, they were just my friends and cool people. The quality of the work is so good that it became an excellent opportunity to be an activist. Not in a "women should do more" kind of way, but in a "hey, we made this art and it's great and we are really proud of the work that we all put into it, and we happen to be women." It has been such a balanced, awesome, fun and joyful experience.

• Cellar Live Presents: Jodi Proznick Sun Songs album release party, Nov. 23 at 8 p.m. at Frankie's Jazz Club (755 Beatty St.). Tickets $20 (wait list only). coastaljazz.ca