Kingsway is a road, an electoral district, a public transit corridor, a neighborhood, and a state of mind.
And now, it's also a bona fide movie star.
Kingsway began hundreds of years ago as a foot trail for First Nations communities. In the 19th century, the Royal Engineers built it up and called it Vancouver Road — the wagon-friendly roadway connected Gastown and the colony's capital in New Westminster.
That's why Kingsway — which received its current moniker in September 1913 — runs at a diagonal, cutting across an otherwise perfect grid of streets (in Kingsway's defense, it was here first, dammit.) It's also why it's a source of frustration for drivers who get caught in the Kingsway crawl and shake their fists at the inefficiency of it all.
Kingsway's quirks make it the perfect setting for the latest feature film from Vancouver writer-director Bruce Sweeney (Last Wedding). Sweeney named his movie after the iconic stretch of pavement, but only after his first title — The Love Life of Horvats — was rejected by everyone involved.
"Kingsway was the only one where people didn't get mad at me when I said it," Sweeney tells the Courier. "I thought that had to mean something."
Kingsway is arguably the most Vancouver of the locally produced films at the Vancouver International Film Festival. It's packed with local talent — Bard on the Beach actor and TheatreSports mainstay Jeff Gladstone, Down River actress and singer-songwriter Colleen Rennison and veteran thespians Gabrielle Rose and Camille Sullivan. And, unlike the bulk of projects that shoot in the GVRD, Kingsway is most definitely, 100 per cent, unequivocally set in Vancouver.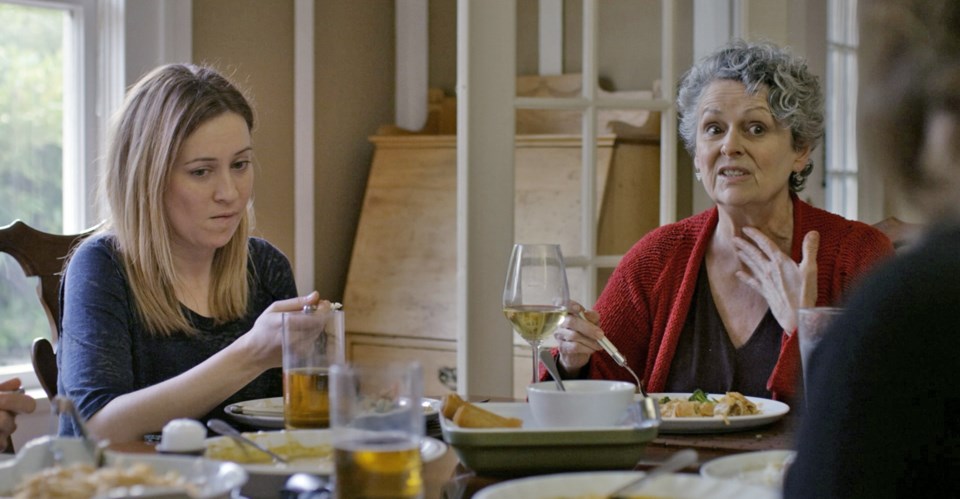 Gladstone stars as Matt Horvat, an emotionally fragile academic who clashes with his hard-edged mechanic sister Jess (played by Sullivan) and indulgent mother Marion (Rose) over his philandering wife, Lori (Rennison). To borrow from the film's marketing material, "Kingsway is a romantic comedy about suicide, infidelity and in-laws."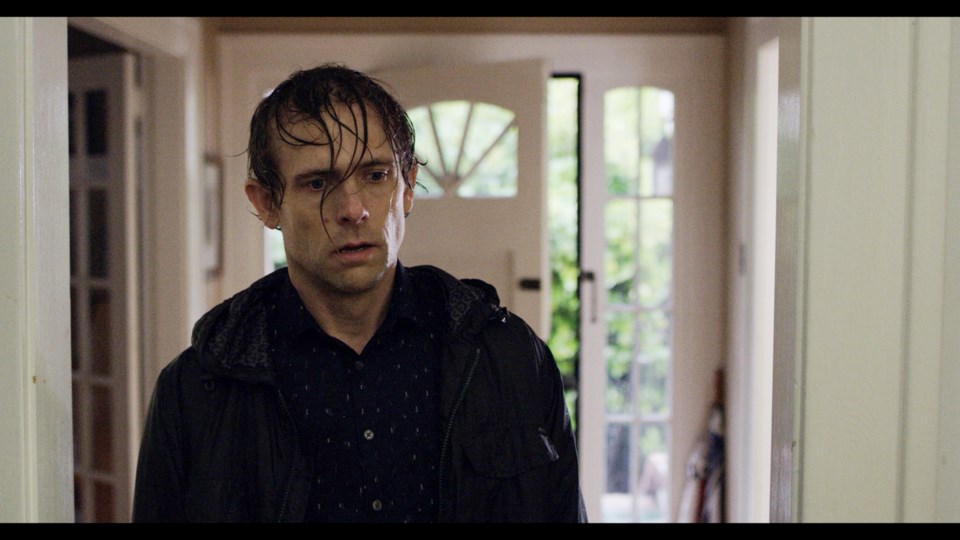 It's also about intimacy and sex, and what happens when we're not getting enough of either. "It's universal, to try and get love," says Sweeney. "Everyone knows what that feels like, and it's the engine of the movie — and it kind of has to be, because if it's about anything else, it can require a much bigger budget."
Kingsway — which had its world premiere earlier this month at the venerable Toronto International Film Festival — is at its most Kingsway when it's tackling outdated approaches to relationships, according to Rennison.
"There are archaic themes that are being challenged in this film — like the idea of staying in a marriage no matter what — that you can find a few parallels with this winding street that's not necessarily as efficient as it used to be," muses Rennison.
"You have the same conversation with anyone when you bring up that street," adds Gladstone. "It's so frustrating and so confusing and you think you're going this way when you're actually going backwards."
Even that Kingsway landmark, the 2400 Motel, gets its moment in the spotlight. The action of the film begins when Matt spots Lori's motorcycle parked outside one of the motel's retro cottages.
"The Kingsway neighbourhood is where you can go to get anything," says Sullivan. "You can go to get your car fixed. You can go to a restaurant. You can go to get a rub and tug. You can get whatever you want, but first you have to go in one direction, and you end up somewhere else — and I think that's the movie, in a way."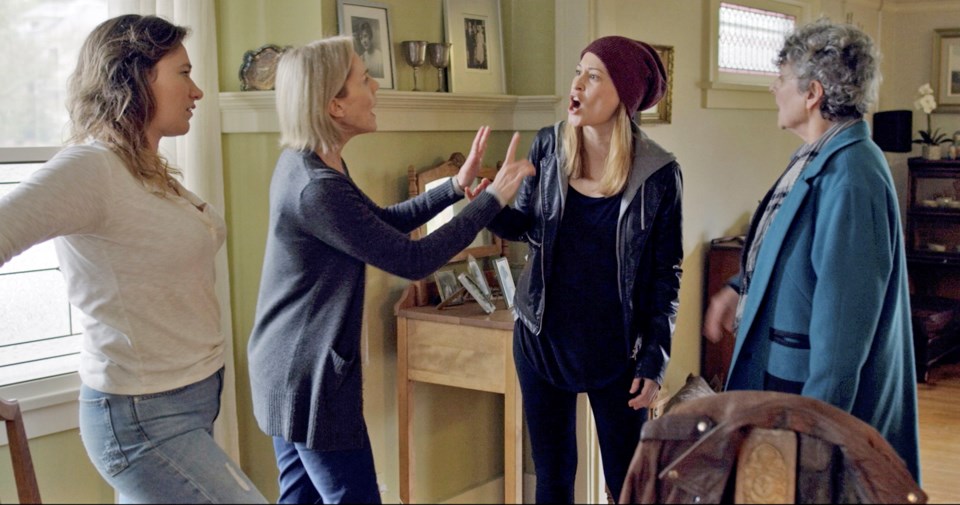 Sweeney was drawn to the notion of "the academic guy who's married to this woman who's got some oomph. She's Colleen [Rennison] in real life."
He's full of praise for his other actors, too: for Gladstone, who he knew "had the chops to play someone who was an academic but who had a fragile underside"; for frequent collaborator Rose ("I know exactly what she can bring, and she delivered as I knew she would deliver, because she's this awesome dialogue muncher"); and for new collaborator Sullivan, whose character "had to carry the theme forward more so than some of the other characters, and she really ripped it up."
Like other Sweeney films (The Dick Knost Show, Excited), Kingsway sparkles with bursts of improvised comedy.
Gladstone recalls, "Towards the end of shooting, [Sweeney] said, 'This is it — at some point, people know the characters so well, you can just wind them up and let them go.'"
Kingsway wowed critics at TIFF, with NOW Toronto calling it Sweeney's best film in years.
"I think what's great about Kingsway is it's this unflinching look at family, and family dynamics, with so much love underneath," says Sullivan. "We bicker all the time, we fight all the time, we're screaming at each other, but at the core of it is a tremendous amount of love."
Kingsway's hyper-local soundtrack features music from the Zolas, Sorry Edith, Destroyer, Colour Tongues, Blessed, Brasstronaut and Adrian Teacher and the Subs, as well as original songs by Gladstone, Rennison, Parker Bossley and Matt Turner.
Rennison and Gladstone will perform their Kingsway tracks with the Bad Ideas on Sept. 28 at Tyrant Studios, Penthouse Nightclub's upstairs venue.
Kingsway will screen twice at the 2018 Vancouver International Film Festival, which runs Sept. 27 to
Oct. 12 at venues across the city. Schedule and tickets at viff.org.
sabrina@yvrscreenscene.com