From getting hit with the smells of fresh fruit and burning incense to the thrill of a good deal, some of Ernesto Gomez's finest memories of growing up in Mexico City and Monterrey involve their many mercados.
The local restaurateur gets that same sense of excitement these days when he's cruising the Farmers Market at Nat Bailey Stadium to procure fresh ingredients for the menus at his downtown spots Fayuca and Chancho ­– but he'll really attempt to flesh out the feel of his youth at this weekend's inaugural Market Mexico event at Robson Square.

"Going with my mom to the markets when I was just a kid, it was kind of a ritual, you know," the exuberant event planner says while seated at a back booth at Fayuca, on a temporary reprieve from working the Yaletown spot's back kitchen. He recalls shopping adventures to produce stands and seafood markets throughout the week that would lead up to large family lunches every Sunday.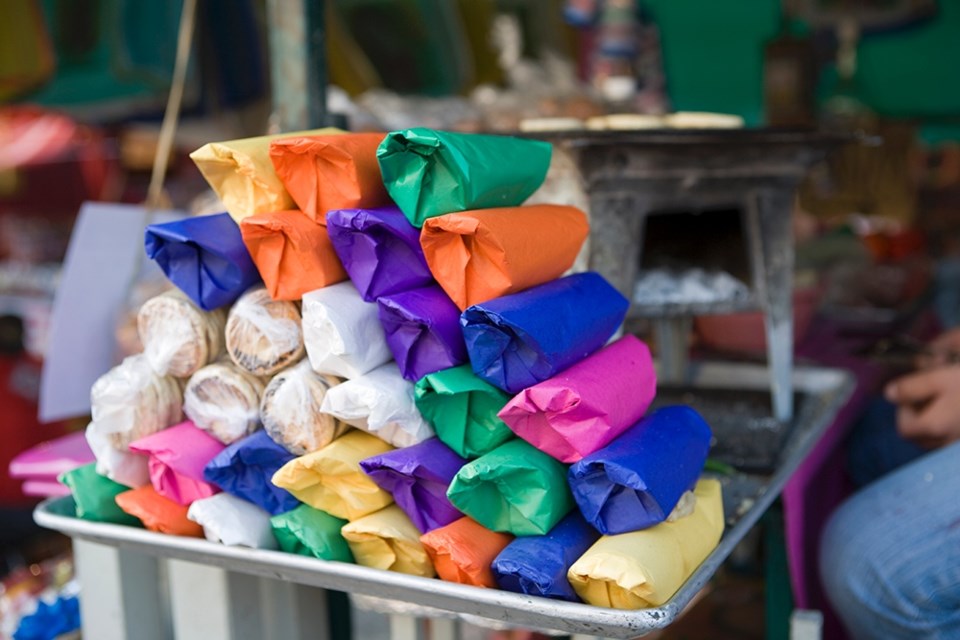 Saturday's pilot Market Mexico will be a free outdoor celebration that will unite various local and international vendors.
The full list of participants has yet to be revealed for the event, which is a collaborative project between Arrival Agency, of which Gomez is a creative director, and the Mexico Tourism Board. Gomez does, however, drop hints that a Fayuca chef will be hawking traditional Oaxacan street food; that freshly made tortillas from Chancho filled with grilled foodstuffs will be available all day; and artisanal pottery and textiles from different regions of Mexico will be for sale, as well.
A Samsung-sponsored stand will give marketgoers a virtual-reality experience by piping in images from far-off bazaars. If the oculus rift isn't your thing, keep in mind that the Vancouver event will try to match the esthetics.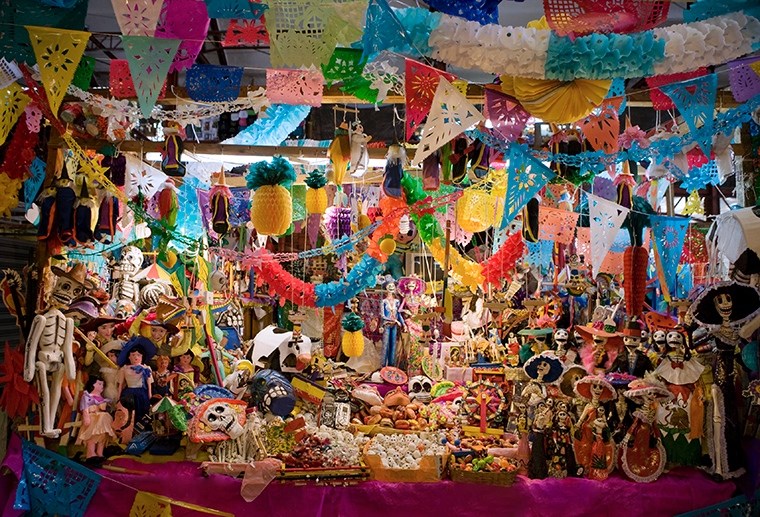 "Every stall is a little different, but the one thing that is very consistent is that there's always a bunch of shit hanging from the ceiling," Gomez says with a laugh, adding that you can expect to see plenty of elaborate Papel Picado designs around the market, as well as balloons, piñatas, and more. He adds, "Markets are about taking over spaces and going a little gung ho with it."
While Gomez is looking forward to putting together future Market Mexico events, he also notes how online shopping has affected traditional market practices. A recent Amazon takeover of Whole Foods, for instance, could be a game-changer in the industry, with shoppers choosing to click a button instead of leaving the house.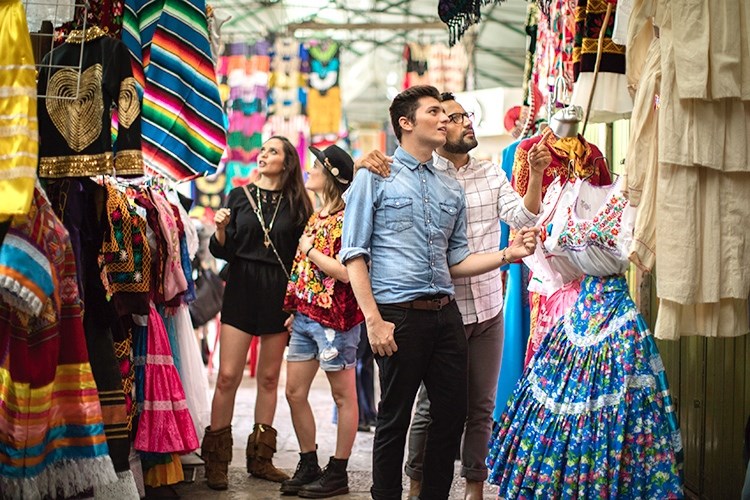 "This might be the end for this, you know? We might be the last generation to experience carrying a bag to a supermarket," he says.
But Gomez remains excited about the community spirit the marketplace offers, as well as the creamy horchatas and fine crafts.
"It's cool to try to participate and keep on doing this project that connects people through the exchange of food and crafts, a face-to-face where you meet the artisan and try their thing. Taste it! If you like it, get it!"
Market Mexico runs Saturday, Sept. 16, 11:30 a.m.-midnight at Robson Square