Some of your favourite Vancouver locales and characters will be making it to the small screen.
The Drive, a new video on demand series, was filmed at locations on Commercial Drive and is the brainchild of Vancouver actors Lindsay Drummond, Graem Beddoes and Nick Hunnings. It is also produced by Kristen Slenning and Magali Gillon-Krizaj.
The seven episode fictional drama follows five roommates living at 2525 Commercial Dr. as they struggle to find their way.
One of the characters in the series is Libra Room bartender Leo, played by Hunnings, who says the inspiration for the series started six years ago when he and his friends recognized that most people in their 20s and 30s aren't following traditional work and life paths.  
"A lot of it initially was looking at a generation that is overeducated, underemployed and trying to find where they fit in," he says. "Although the show is not in that vein as much anymore, I would say it definitely more explores the idea of what brings meaning into our lives and how we find that and how we pursue that."
Hunnings has lived in the Commercial Drive neighbourhood for more than 10 years and wanted to capture the unique community.
"I just really, genuinely love the neighbourhood," says Hunnings. "The community seems to be able to take on change and evolution and along with that gentrification and other things without losing its core value, sort of the soul of the community."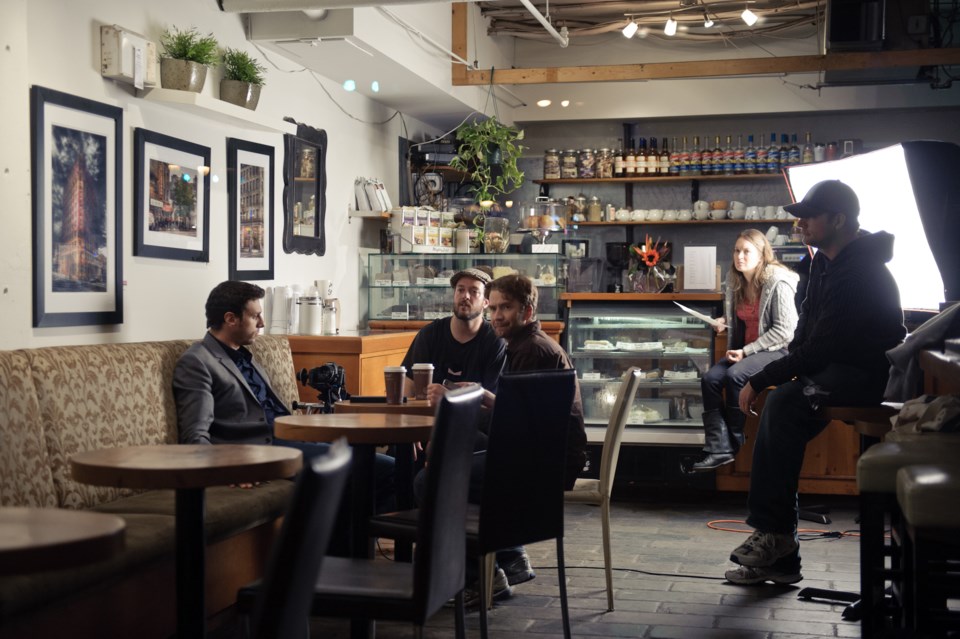 Hunnings says the community has been very supportive of the series, donating time, venues and art. The show was also made possible through a Telus Optik community programming grant and funds raised through an Indiegogo campaign.
Some familiar places that will appear on the show include Grandview Lanes, Renzo's Café, the Libra Room and Audiopile.
"We have the community really intertwined in the story in a very real way," Hunnings says.
The show will also feature appearances from local artists and celebrities including Mangan, Shad, Said the Whale, Zach Gray, Ashleigh Ball, Charlie Demers and Ivan Coyote. It will also feature music from We Are the City, Yukon Blonde and Hannah Georgas.
Hunnings says these are more than just cameo appearances as they help move the storyline forward and feature artists that are part of the community.
"Most of them are playing characters so they're not just themselves and in that sense it's really sort of allowed us not to be a cheap trick," he says.
Mangan, for example, plays a bartender at the Libra Room.
But you don't need to be a born and bred Vancouverite to enjoy the show. Hunnings says The Drive deals with universal themes of community, relationships, searching for meaning in life and the struggle for identity.  
"Inevitably in these five characters you will see yourself and you will identify with any struggles you might have living in this day and age."
All seven episodes of The Drive premiere Aug. 27 at the Rio Theatre and on TELUS Optik TV on Demand.
emily_blake@live.com