Always Be My Maybe, the new rom-com streaming on Netflix and screening in select theatres, stars Ali Wong and Randall Park as childhood friends who fumble on their long road to love and self-discovery. The flick, set predominantly in San Francisco, filmed in Vancouver for about a month and half in the spring and summer of 2018, followed by a few days on location in San Francisco.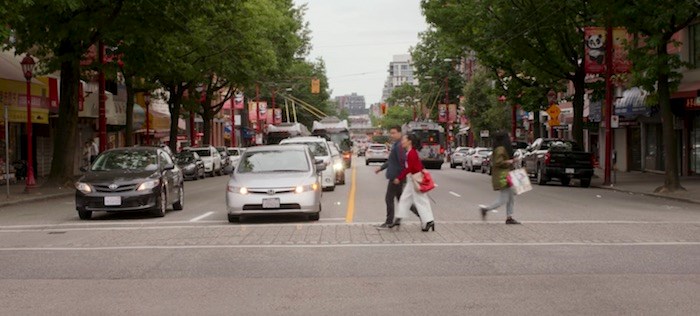 Keen-eyed Vancouver viewers will easily spot some key locations in the movie, particularly the restaurants. Wong plays high-powered celeb chef Sasha Tran, whose flashy restaurant empire covers both coasts, while Park plays her childhood pal who is a little bit stunted in their hometown of San Francisco.
Real-life restaurant folk will give some heavy side-eye to Tran's hiccup-free and rapid-succession opening of two huge restaurant projects in San Francisco and New York while running a major L.A. hot spot (as well as her copious amounts of free time in the process to cavort around town). But much like good cooking, you can take this kind of fun romantic comedy romp with a dash of salt.
For the movie, Wong's food was created by Los Angeles chef Niki Nakayama; in Vancouver, Wong was aided by local chef Juno Kim, who has a brief appearance at the end of the film as a sous chef. Also, keep an eye out for CTV Vancouver morning show personality Sonia Beeksma as a red carpet reporter.
Be warned, some of the locations below reveal a bit of plot, so if you haven't watched yet, consider this your spoiler alert.
Glowbal: Knives + Mercy
When we first meet Sasha Tran, she's the big boss lady at a sleek, modern, bustling restaurant in Los Angeles called Knives + Mercy, which is actually downtown's Glowbal restaurant. Located on Georgia at Seymour, Glowbal's sweeping arches over the patio as well as some of the posh interior and semi-open kitchen are seen in the movie.
Nightingale: Saintly Fare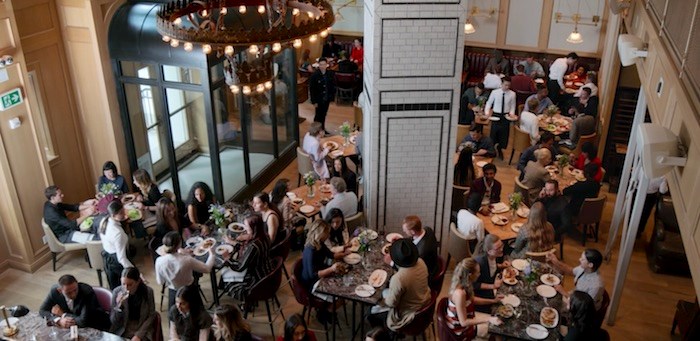 Chef Tran is opening a restaurant in San Francisco, called Saintly Fare. The beautiful two-level restaurant with its bird accents is actually Nightingale on Hastings at Burrard, the acclaimed David Hawksworth restaurant.
Vancouver Art Gallery: Site of Food & Wine Awards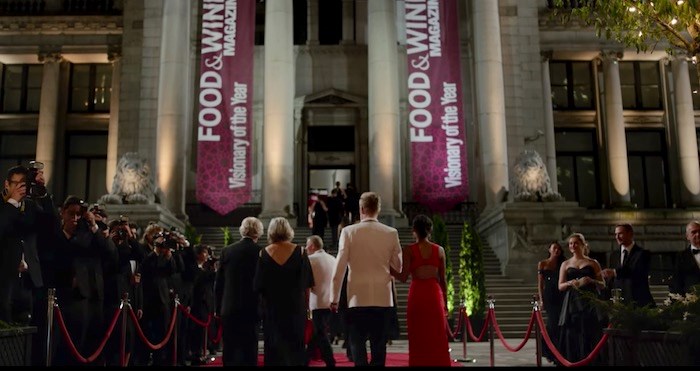 For a big sweeping gesture, Marcus chooses to ambush Sasha outside the venue where she is set to receive a big food industry award. While the rows of trees sparkling with lights might have thrown you (movie magic!), it's actually the Georgia Street plaza in front of the Vancouver Art Gallery, really decked out for a swank evening.
Cinara/Autostrada: Judy's Way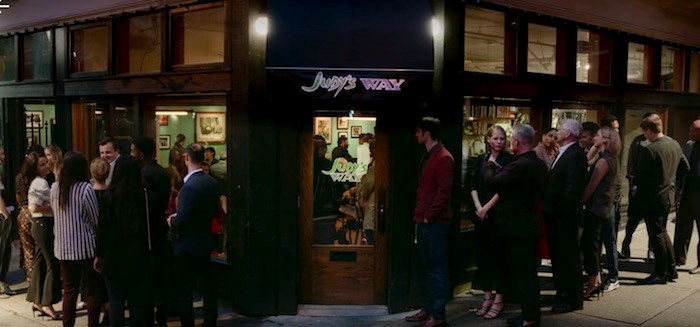 Here's a spoiler alert: Sasha swiftly conceptualizes, funds, secures a location, renovates, preps, and launches a third restaurant in the last bit of the film. Judy's Way is a clever and deeply personal nod to Sasha and Marcus's childhood, and the warm interior and smaller space throws off everyone in Sasha's life who is used to her being a bit more splashy. That charming restaurant is Autostrada on Pender, which, at the time of filming, was still Cinara (same owners, similar concept).
New Town Bakery: Best Luck Dim Sum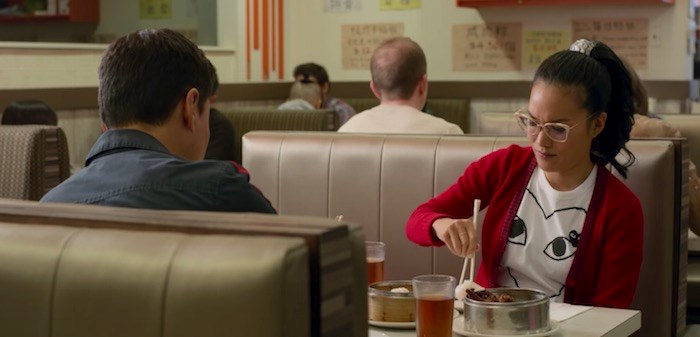 Although Sasha grows up to become a prominent chef specializing in modern Asian cuisine, she and Marcus rekindle their love… of affordable dim sum. While Sasha marvels at how much she never gave the modest shop credit, Marcus shows off that he's a regular there. They filmed this cute scene at New Town in Chinatown.
Streets of Chinatown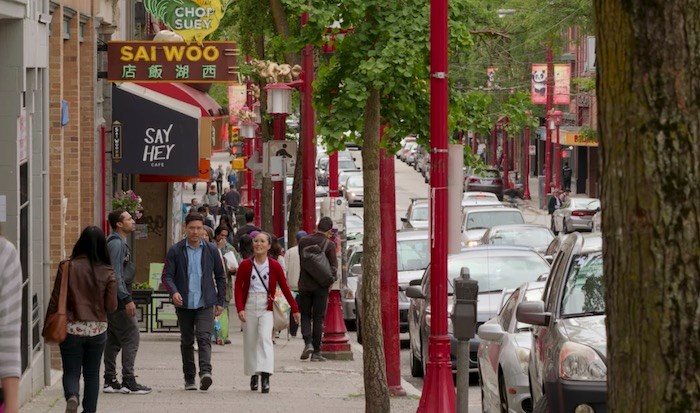 The streets of Vancouver's Chinatown stand in for San Francisco's — you'll easily recognize plenty of local businesses and signage (although the production inserted large black-on-white San Francisco street signs) and lots of TransLink blue and yellow buses move about on the streets. You'll definitely spot places like Sai Woo and its beautiful replica neon sign, as the would-be couple stroll about, as well as Say Hey Café and DD Mau.
Commercial Drive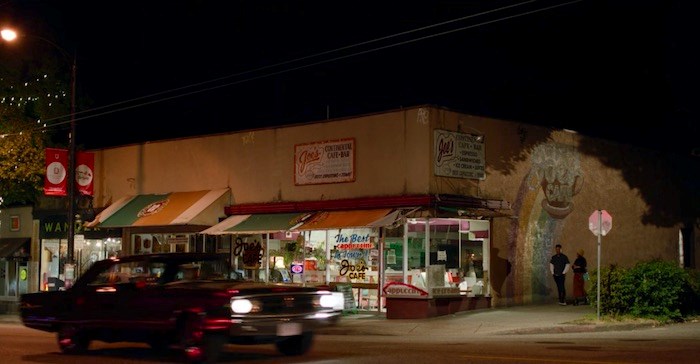 After an awkward dinner with Marcus' current girlfriend Jenny, Marcus and Sasha take a stroll on Vancouver's Commercial Drive. Don't be fooled by the white 23rd Street sign, those banners say "The Drive." You'll also spot them walking by the big rainbow and coffee cup mural of Joe's Cafe.
Biltmore Cabaret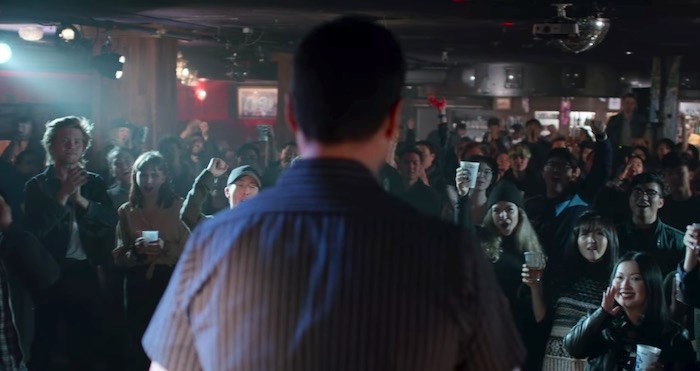 Marcus is in a band called Hello Peril, and you can catch them playing in the film at Vancouver's Biltmore Cabaret.
Sasha's Rental Home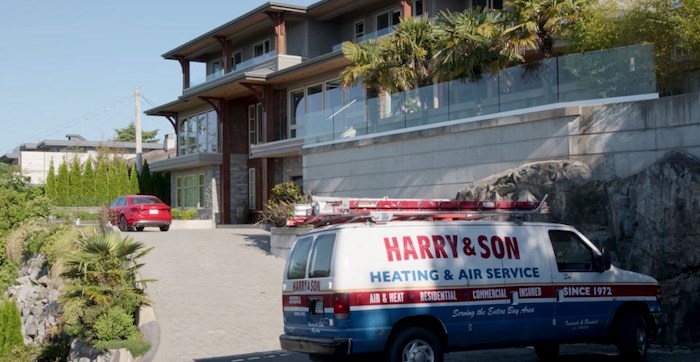 When Sasha comes to San Francisco to open Saintly Fare, she puts herself up in a super practical massive mansion outside the city core with gorgeous sweeping bay views. Mind you, the bay is Horseshoe Bay, as the house they used is located in West Vancouver.
Always Be My Maybe streams on Netflix.
Click here for original article.
This story has been updated since first published.