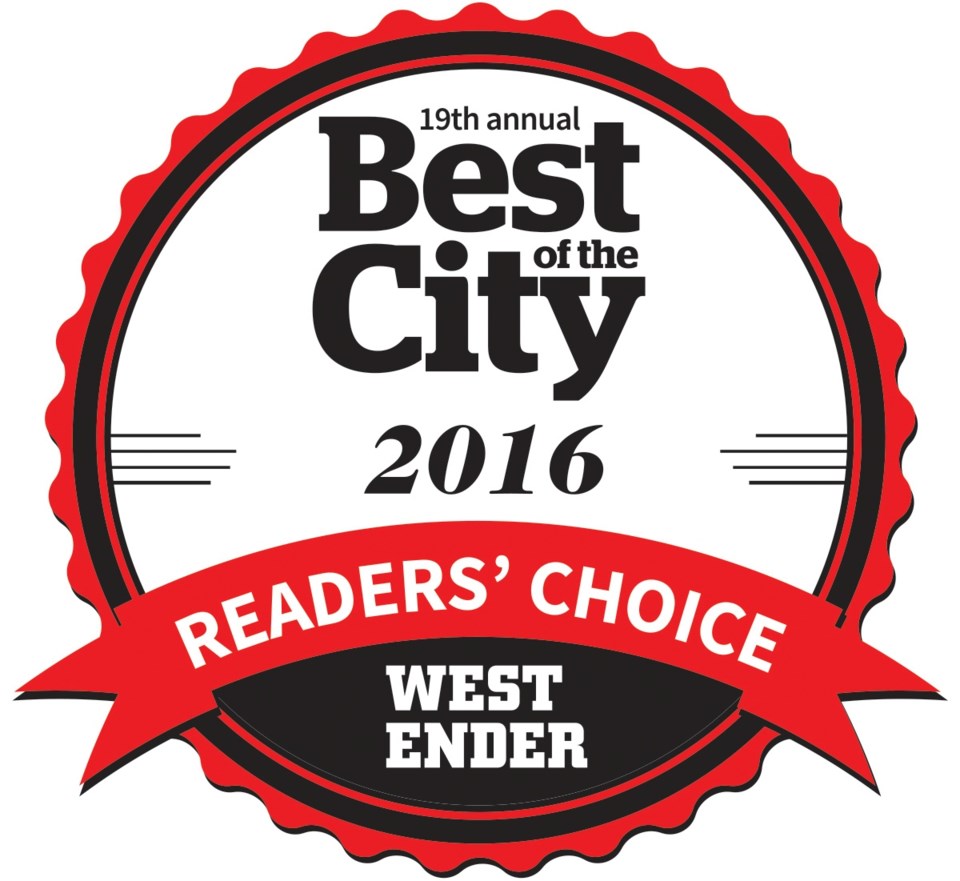 Best Local Distillery:
Odd Society Spirits
1725 Powell
604-559-6745
In the Supportive Wife Hall of Fame, there's likely an entire wing dedicated to Miriam Karp.
When her husband, Gordon Glanz, decided he wanted to walk away from his 20-year career as a translator and technical writer to distill whisky instead, Karp sold her successful business – a vacation and cabin rental website – to move to Scotland and put him through distilling school so he could pursue his dream.
"It was a team effort, for sure," says Glanz. "I couldn't have done it without Miriam."
The gamble has certainly paid off. The couple opened Odd Society Spirits on Powell Street in East Vancouver three years ago, and the city's thirsty masses have beaten a path to their door.
Glanz, of course, has been distilling his whole life. As a teenager in Edmonton, he and his brothers would use a jerry-rigged water distiller to give their homemade fruit wines a little more kick.
"It was pretty awful," Glanz recalls of his first few experiments.
Glanz ended up in Germany, where he lived and worked on a winery, and learned to make schnapps and grappa. But the dream of making booze full-time took a back seat, as dreams often do, so that Glanz and Karp could start a family.
Today, Odd Society is very much a family business, with Karp taking on the general manager duties while Glanz toils in the distillery (along with production manager and distiller Joshua Beach). Even the couples' two daughters are involved with the operation, whether its labelling bottles or mixing up cocktails.
Odd Society's product line includes their East Van Vodka, Wallflower Gin, Mongrel Unaged Spirit, Creme de Cassis and Bittersweet Vermouth. The ingredients are all 100 per cent British Columbian, from the malted grains to the local botanicals.
As successful and delicious as Odd Society's spirits have been thus far, Glanz says everything has been a precursor to the product he's most excited about: single malt 100 per cent BC whisky.
Karp and Glanz hope to have a three-year single malt bottled and ready to sip within the next 12 months. They're also currently selling 30-litre casks of single malt whisky (your choice of either barley or rye), which the distillery will then age for you.
"Everything we've made so far is all on the road to whisky," says Glanz.
In fact, much of Odd Society Spirits' current product line was developed to tide the distillery over until their whisky could be sufficiently aged and brought to market. Those spirits have since earned the distillery a handful of medals at the San Francisco Worlds Spirits Competition, as well as a Gold Medal in Westender's Best of the City readers' choice poll.
"We probably wouldn't have done those [products] if we weren't waiting [for the whisky], but I'm so glad we did," says Karp.
Of course, there's no better place to experience Odd Society's spirits than in the small cocktail lounge adjoining the distillery. In the capable hands of bar manager Kylie Bartlett, Glanz's handiwork comes to life in cocktails like the Modern Hound or the Razzle Basil. The funky décor and relaxed vibe have helped to turn the lounge into a favourite watering hole for East Van locals.
Karp says recent liquor licensing changes will allow the lounge to sell beer as well as the spirits produced on site.
"Whatever we serve, it's going to be local," says Karp. "This neighbourhood's been good to us."