Fashion-forward, the fashion industry is not.
Wokeness might be the lifestyle choice du jour for on-trend millennials, but when it comes to topics such as body positivity, inclusion and diversity, the fashion industry still has some waking up to do.
Take longtime tastemaker Karl Lagerfeld, who passed away this month at the age of 85. Lagerfeld spent decades at the helm of Chanel, and he made no secret of his disdain for plus-size models, stating in a 2008 interview, "Curvy women should not walk the runway."
"It's the fat women sitting in front of televisions with their pack of crisps who say slim models are hideous," said Lagerfeld in Charles Ameline's 2013 book The World According to Karl.
Lagerfeld might have been one of the only designers willing to go on the record with his views, but he wasn't the only one to hold them.
The fashion industry has — explicitly and seemingly without remorse — long valued thinness. This bias is evident in print ads, on runways, in commercials and in the selection of sizes available in high-end stores. Who's missing? Anyone over a size 2. Who gets to be beautiful? Not women with curves, evidently.
"One of the biggest problems is that designers choose to not make clothes for plus-size people," says Vancouver filmmaker Giovanna Morales Vargas. "They think it diminishes their brand."
Vargas immersed herself in the world of plus-size modeling for her film A Perfect 14. The locally produced documentary has its Canadian premiere next week at the 2019 Vancouver International Women in Film Festival, and Vargas says her film is the first to cast its lens exclusively on models size 10 and up.
'There have been other films about body positivity, and there have been other films that touch on plus-size models, but ours is the only film that's concentrated on plus-size models," says Vargas.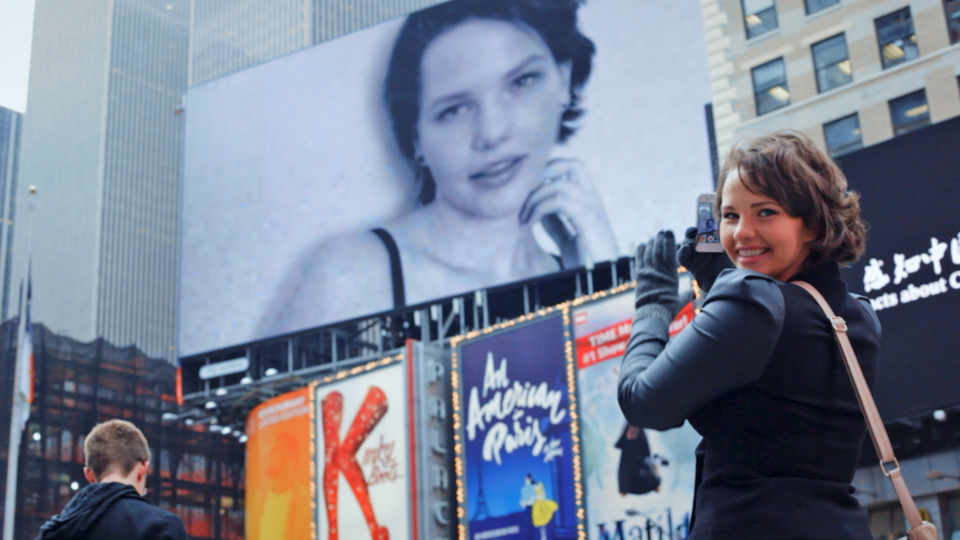 A Perfect 14 follows the journeys of three plus-size models — Vancouver-based Elly Mayday, Kerosene Deluxe from the Netherlands and Australian Laura Wells — as they navigate an industry that, while historically unwelcoming, might be on the cusp of change.  
Vargas's starting point was Mayday. The two had waitressed together nearly a decade ago. "She always said she wanted to be a model, and I remember people laughing behind her back because she was a curvy lady," says Vargas.
When Mayday launched a Facebook fan page and began posting photos from her modeling jobs, Vargas says she was inspired to lean in and learn more about plus-size modeling. "Every time I saw a photo of her, she looked like a model, because she was a model," says Vargas. "But she wasn't this regular model that you usually see in magazines."
Vargas "became obsessed" and, with Mayday's assistance, began to reach out to the plus-size modeling community to see if they'd be willing to talk about their experiences in the biz.
The result of her efforts is a film that shows three plus-size models working, navigating social media and reflecting on the challenges of feeling beautiful in a society that traditionally averts its eyes when curvy women take centre stage.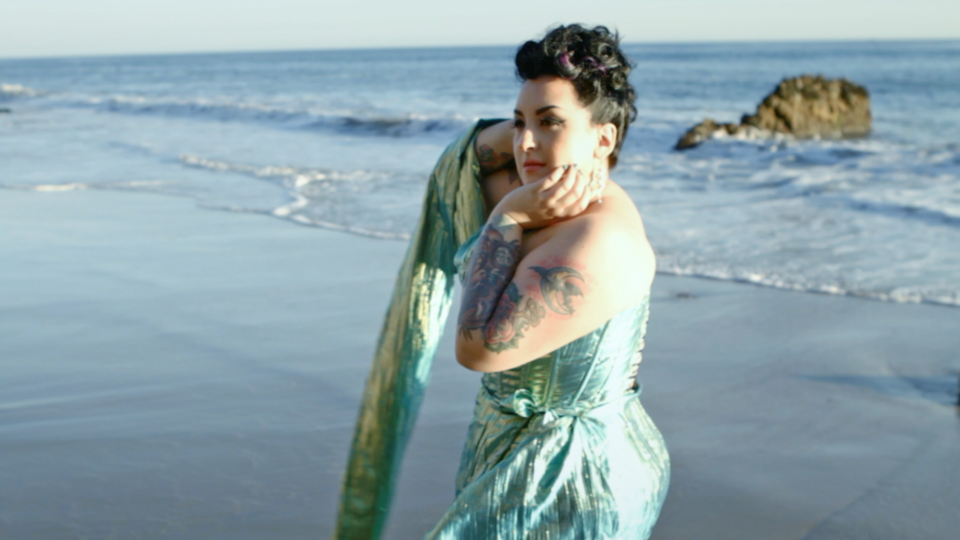 In one revealing sequence, Deluxe attempts to find plus-size clothes in high-end boutiques, to no avail.
It was difficult to find opposing voices willing to go on the record, notes Vargas — although it's common knowledge that such voices drive the industry.
"We couldn't make a film about a bunch of people complaining about how society doesn't understand them, and then not touch on the other side of the topic," she says. "We never, ever got a big designer who would agree to be on camera and say, 'I don't want to make clothes for plus size people.' But they don't."
Vargas did manage to include the story of one design student who was told she couldn't create a plus-size collection for her final project because the idea of such a collection was unfathomable.
That said, the film doesn't paint an entirely negative picture of the fashion industry, which is waking up to the fact models need to reflect beauty in all its forms, according to Vargas. 
"Making this film, it changed my life completely," says Vargas. "Now I look at people and I want to celebrate them. If we encourage humans to be who they are, they're going to help us design and build a better society, a society that we can all contribute to."
A Perfect 14 screens March 7 at the 2019 Vancouver International Women in Film Festival. Vargas, Deluxe and producer James O'Brien will participate in a post-screening Q&A. VIWIFF, which celebrates female-driven cinema from local, national and international filmmakers, runs March 5 to 10 at Vancity Theatre. Details at womeninfilm.ca.
sabrina@yvrscreenscene.com