Langara College's Studio 58 has put on many memorable performances since launching 50 years ago, but a show with unexpected nudity still gets a laugh when artistic director Kathryn Shaw remembers it more than a decade later. 
The surprise disrobing happened during the musical Hair, a show that sparked controversy when it originally premiered in the 1960s because actors took off their clothes. In Studio 58's production, only a single male actor bared all on stage — but the audience was a different story. 
"There were old hippies who would come, and one night there was a guy out in the audience who completely stripped off," Shaw laughs, recalling the scene of an adult male relaxing naked, à la Burt Reynolds, on a couch as he took in the show. "The cast was so shocked."
She can't remember what happened to the hippie nudist that night, guessing he was likely asked to put his clothes back on during intermission. But a handful of free-spirited ladies, also at the Hair show, burned their bras, so to speak, taking in the entire musical with their tops off. 
"I think it's a weird thing to do to watch a play [topless], but I guess they wanted to relive their youth, who knows," chuckles Shaw, who has taught at the school since the summer of 1974.
But nights of unexpected nudity aren't the only memorable ones.
Another stand-out is the A Midsummer Night's Dream production for Studio 58's 30th anniversary. Set in the 1960s, it featured performances by graduate Kevin McNulty, a prolific actor with a lengthy list of credits. Studio 58 founder Antony Holland's performance as King Lear is also a memorable one.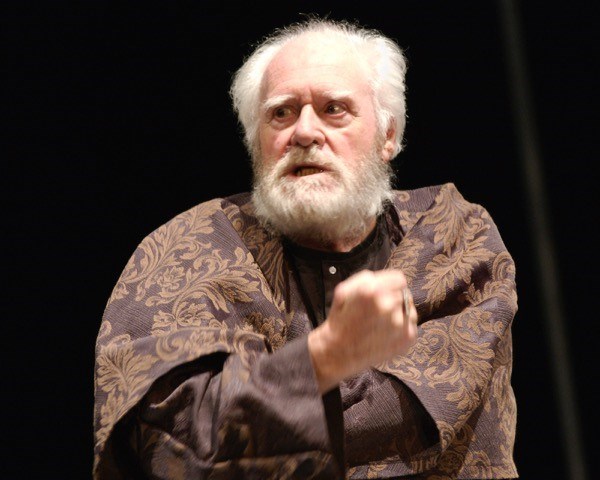 "Antony was about 83, I think, when he did it. He was the age of King Lear," Shaw says. "Seeing Antony, who was actually the right age for the part, was incredibly touching. It was a beautiful performance."
It was Holland who in 1965 put together a humble theatre program in portables at Vancouver City College, which took on the Studio 58 name (after the theatre's room number) when it moved to the Langara campus in 1970. The new program meant aspiring theatre actors could find professional-level training in Vancouver. From the school, a community of alumni grew — theatre companies were born, homegrown talent found roles in major Hollywood productions that were drawn to Vancouver, and Studio 58 developed a reputation for churning out quality actors and production staff. 
Today, hundreds of Studio 58 alumni are professionals in performing arts, working in organizations such as Bard on the Beach, the Arts Club, the Stratford and Shaw Festivals, Soulpepper Theatre, the Belfry, the Citadel and Britain's National Theatre. 
Others appear in film, TV, write plays, screenplays and TV shows, program lights and sound, design sets, and stage manage at theatres across the country.
Sadly, Holland, a member of the Order of Canada, passed away this past July at the age of 95. ("The oldest working actor," Shaw notes, proudly.)
"We're sorry he didn't make it to the 50th, but he was an inspiration to all of us for many, many years," says Shaw, who took over as artistic director in 1985. 
Shaw acknowledges the three-year acting and production programs are demanding with 12-hour days being the norm, but it's all meant to prepare students for a tough business. 
Even after more than 40 years with Studio 58, Shaw still finds it gratifying to watch students develop into "amazing, creative" adults. 
The secret to being a great actor, according to the master teacher, is to know yourself — you can't be somebody else unless you do, she says. 
For 50 years Studio 58 has been a "starting point," as Shaw describes it, for hundreds of students on the way to knowing who they are and who they can be. 
Celebrate Studio 58's golden anniversary with a special season of performances and a celebration event on Sept. 12, from 4 to 11 p.m. at the college. The event is free, though registration is recommended at 
tinyurl.com/Studio58
.
nikihope@shaw.ca