Robert C. Cooper was born with hemophilia. It's an extremely rare genetic disorder in which blood doesn't clot normally. Like most Canadians with hemophilia, Cooper has relied on human plasma to treat his disorder — but there was a long stretch in the 1980s when these supposedly lifesaving blood products were actually exposing patients like Cooper to HIV and Hepatitis C.
The kicker? Numerous people in positions of power knew the blood supply was tainted and refused to do anything about it.
As a result of the willful bungling, 1,100 transfused Canadians were infected with HIV, and up to 20,000 Canadians were exposed to Hepatitis C. More than 700 lost their lives. The tainted blood scandal — as it came to be known in the wake of class-action lawsuits, criminal charges and a Royal Commission — is considered one of the worst public health disasters in Canadian history.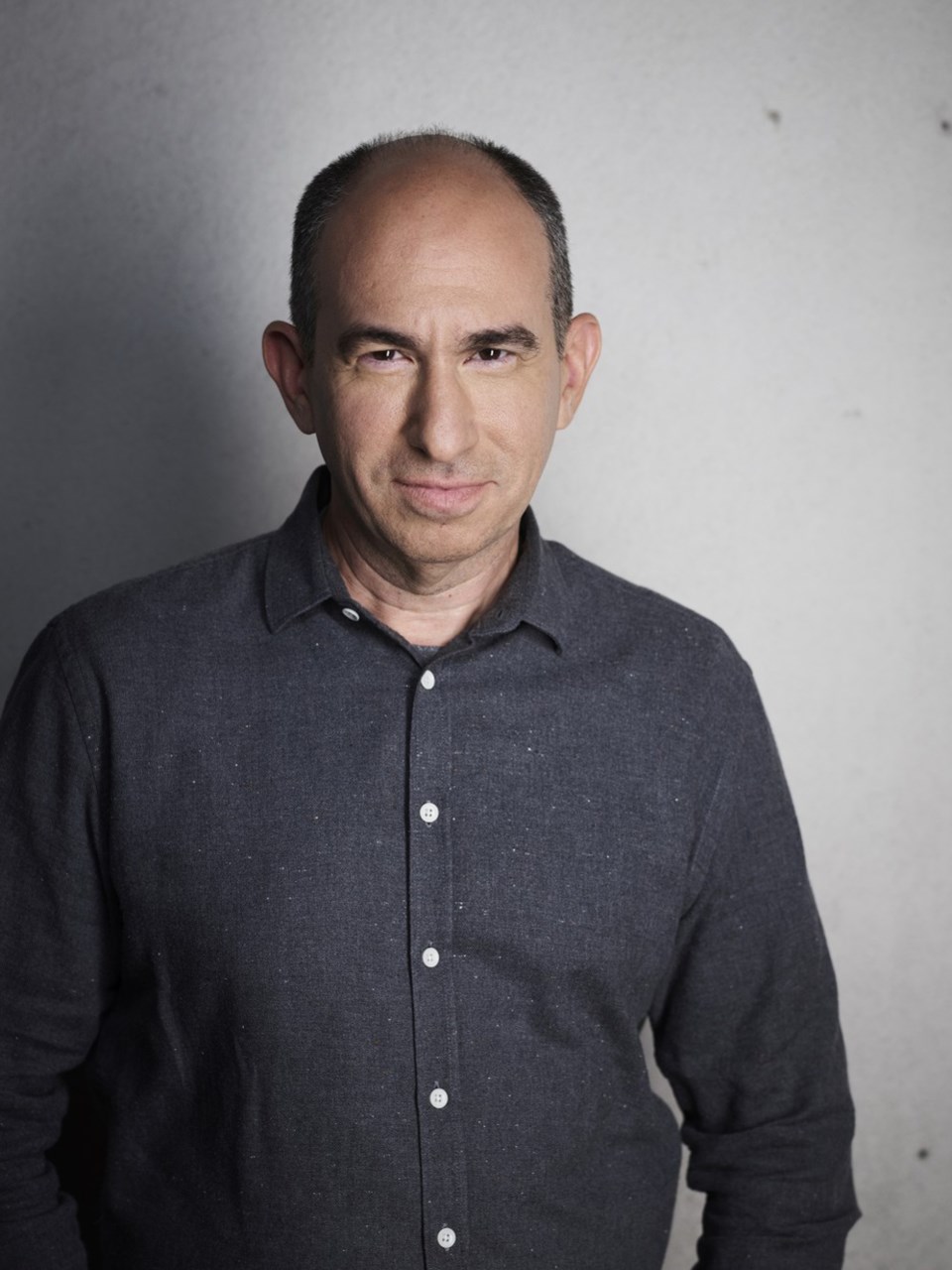 Cooper was infected with Hepatitis C through the tainted blood scandal. For decades afterwards, he rarely discussed his condition. Instead, he got married, became a parent and wrote and executive produced popular television series such as Dirk Gently's Holistic Detective Agency, Stargate SG-1 and Stargate: Atlantis. He never explored his condition in his work.
"I grew up at a time when you didn't talk about yourself, and didn't talk about your involvement in the story," says Cooper. "I have a bracelet, which I often didn't wear because I didn't want people to know that I had hemophilia, because of the stigma and prejudice that was being leveled at people at that time."
But something shifted for Cooper in 2014 after his Hepatitis C was cured via an arduous and expensive treatment paid for by one of the class-action lawsuits.
"I think it was probably being cured that caused me to stop feeling so much like a victim and start looking at this story from the point of view of a storyteller, which is another part of who I am," he says.
The result is Unspeakable, a locally shot eight-part miniseries that premieres on CBC Television this week.
Unspeakable is told from the perspective of two families caught in the tainted blood tragedy, as well as the doctors, nurses, corporations, and bureaucracy responsible.
The characters are composites of real people, crafted from personal accounts (including Cooper's), as well as Andre Picard's Gift of Death: Confronting Canada's Tainted Blood Tragedy, Vic Parson's Bad Blood: The Tragedy of the Canadian Tainted Blood Scandal and The Royal Commission of Inquiry into the Canadian Blood Tragedy.
"You can't possibly essentially cover a 30-year ordeal in eight hours of television, so all we could hope to do was boil it down to an emotional experience that maybe gives you a little bit of the experience of what it was like to go through it," says Cooper, who served as executive producer and wrote and directed several episodes.
Unspeakable stars Sarah Wayne Callies (The Walking Dead), Shawn Doyle (Bellevue), Michael Shanks (Stargate SG-1, Saving Hope) and Camille Sullivan (The Disappearance), and features a long list of Vancouver actors in supporting roles, includes David Lewis, Gabrielle Rose, Brian Markinson, Paul McGillion and Rob LaBelle.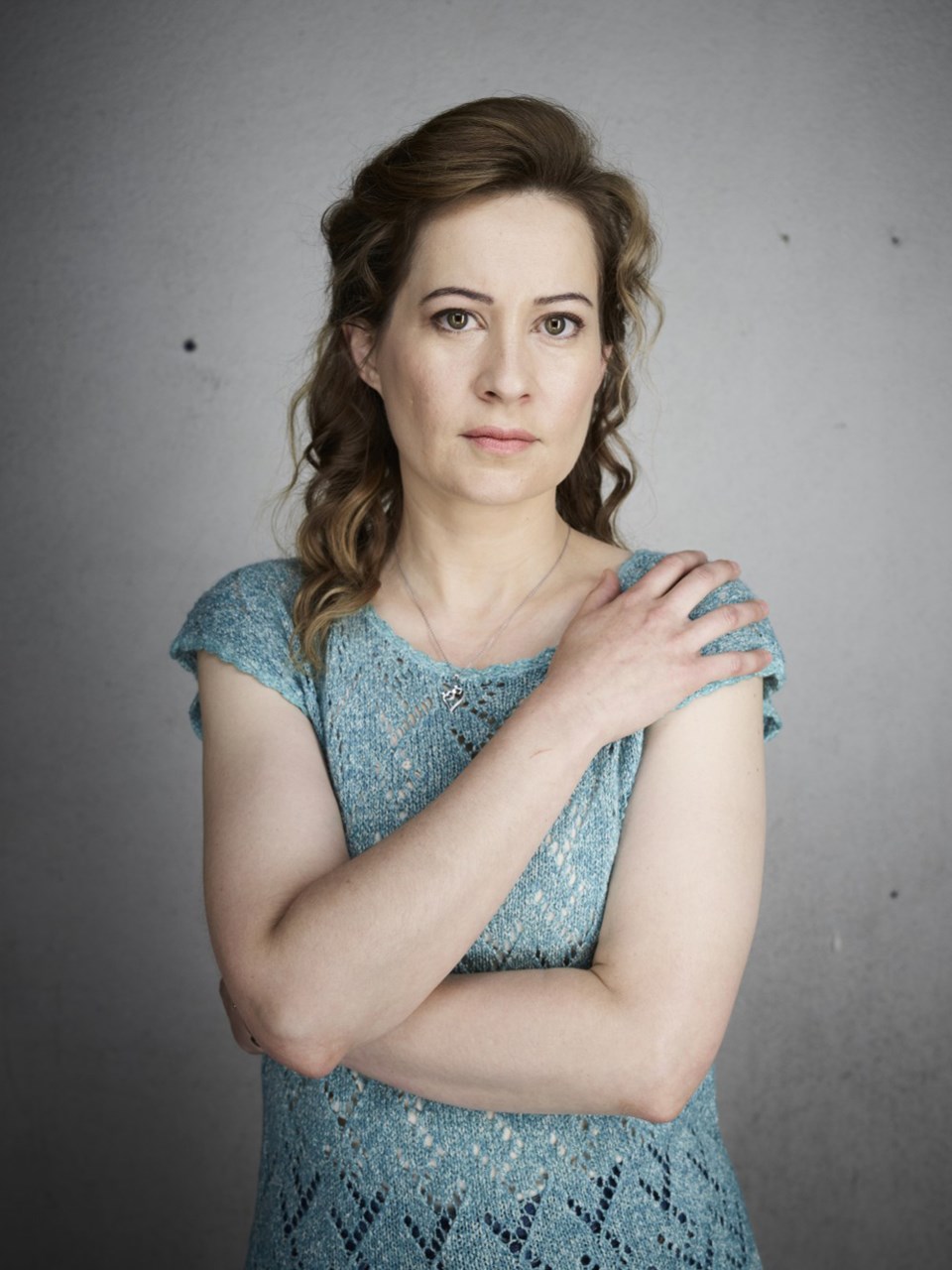 Sullivan plays a mother whose son is exposed to tainted blood. "[It was at a time when] HIV is new, and my character doesn't know anything about HIV, and she's trying to figure it all out when everything's already gone sideways," says Sullivan.
Sullivan admits she didn't know much about the tainted blood scandal before beginning work on the miniseries. She suspects a lot of Canadians are similarly unaware.
"I talked to a lot of people and they'd ask, 'What are you working on?' and some people knew everything, and others would say, 'That happened in Canada? How does that happen in Canada?' But with something so new, people don't know how to deal with it, and they make bad choices and all the things that happened, it becomes an avalanche."
And there are a multitude of reasons to remember the avalanche of horrors that was the tainted blood scandal, not the least of which is so that it won't happen again, says Cooper.
"The opioid crisis could easily be the subject of Unspeakable 2," he say. "It just feels like there's always something else, and I think that's why we have to continue to tell these stories and tell them as Canadians. Let's not be shy about telling our good and bad sides because it's important for us as a nation."
Unspeakable premieres Jan. 9 on CBC Television and airs Wednesdays at 9 p.m. Details at cbc.ca/unspeakable.
sabrina@yvrscreenscene.com