Marie Clements had never pondered the similarities between Indigenous people in Canada and Afghanistan until a fateful day in 2009 when she was flipping through a magazine and glimpsed something familiar in a photo essay from 6,000 miles away.
"I was looking at these amazing photographs of Canadian soldiers in Afghanistan, which itself is a contradictory thing for me, and I was really drawn in to these faces of Indigenous people from another country and started thinking, in certain angles, [the Afghani people] look like Indigenous people from Canada," says the Vancouver-based Métis filmmaker and playwright.
The similarities gave Clements pause and elicited a stream of questions. "What do we have in common, these two Indigenous cultures that are ancient, that are still here, that have survived many wars? What don't we have in common? What is it that we have in common? What happens if we're in the same room together? What is that dialogue?"
Those questions led Clements to first write, and ultimately direct, Red Snow. The film stars Asivak Koostachin as Dylan Nadazeau, a Gwich'in soldier serving in the Canadian Army who is captured by the Taliban. The film was shot on location in the Northwest Territories and the interior of British Columbia, with Cache Creek and Kamloops stepping in for Afghanistan, and it includes dialogue in Gwich'in, Inuvialuktun, Pashto and English.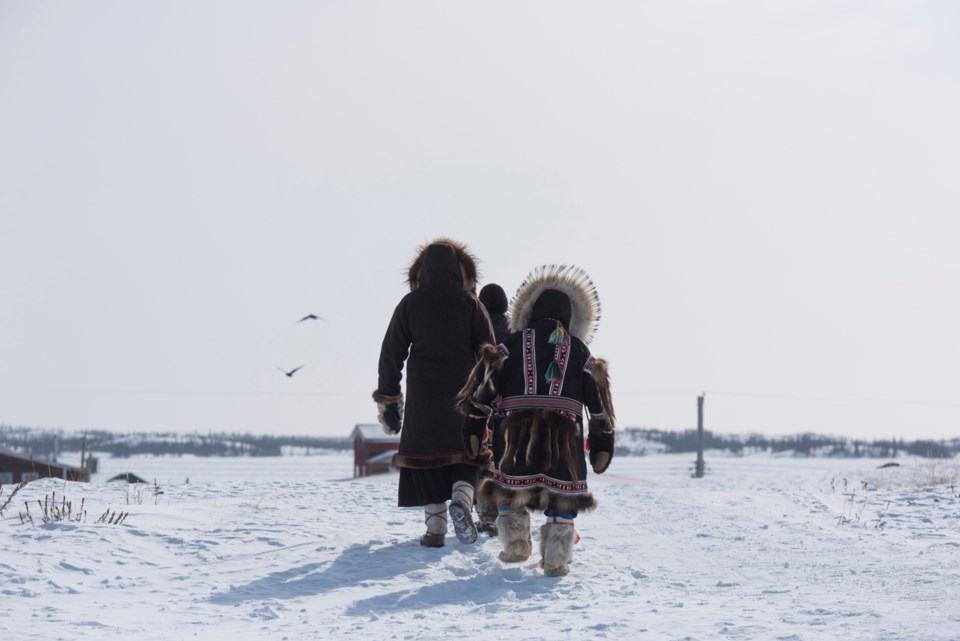 Red Snow premiered at the 2019 Vancouver International Film Festival, where it won the Audience Award for Most Popular Canadian Film. Last week, it won three awards at the 2020 Vancouver International Women in Film Festival (Best Screenplay, Best Direction and Best Feature) and on March 13, it screens once more, this time at Cineplex Odeon International Village Cinemas.
Red Snow is a film about journeys — between cultures, across an unforgiving landscape, in the rift created by colonialism. It also represented something of an adventure for cast and crew, beginning with the north, where they shot the scenes that unfold in flashbacks from Dylan's teen years. 
"When you see the snow in Red Snow, know that it was really cold," says Clements. On the first day of shooting in Dettah, she had to borrow boots and furs from people in the community because her Vancouver gear just didn't cut it. "We shot in minus 51 on some days. There were so many circumstances where your breath would freeze before you'd even exhaled. The wind would cut through you."
But supported as they were by the community, the Red Snow cast and crew "leaned into" the challenges, according to Clements.
As for the Afghanistan scenes, the B.C. interior proved to be a worthy stand-in.
"Our [cultural] consultant Bashir saw our location photos on the wall and he said, 'These are reference photos [from Afghanistan]' and I said, 'No, they're photos of Cache Creek and Kamloops,'" says Clements.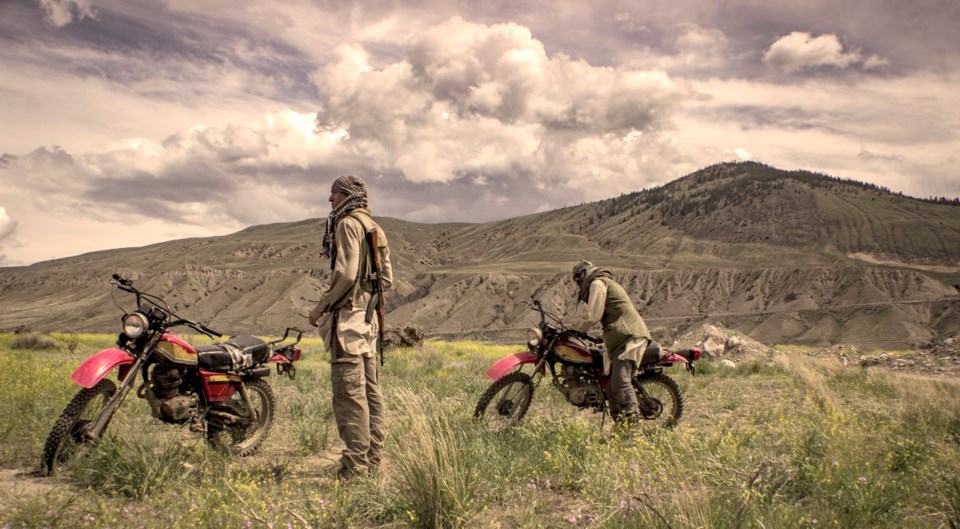 What is most powerful to her though is the spiritual connection between the two seemingly different settings: Canada's far north and the Afghan desert.
"There's something really connected to being in the tundra and being in the desert, and exploring those connections in extreme opposites and that also bear witness to each other across miles and miles and miles," says Clements.
Red Snow is Clements' first action-drama, but it isn't her first film, or deeply moving story. Her award-winning documentary The Road Forward used musical numbers and moving interviews to tell the story of the Native Voice newspaper. She also wrote the libretto for Missing, the chamber opera that amplified the stories of murdered and missing Indigenous women.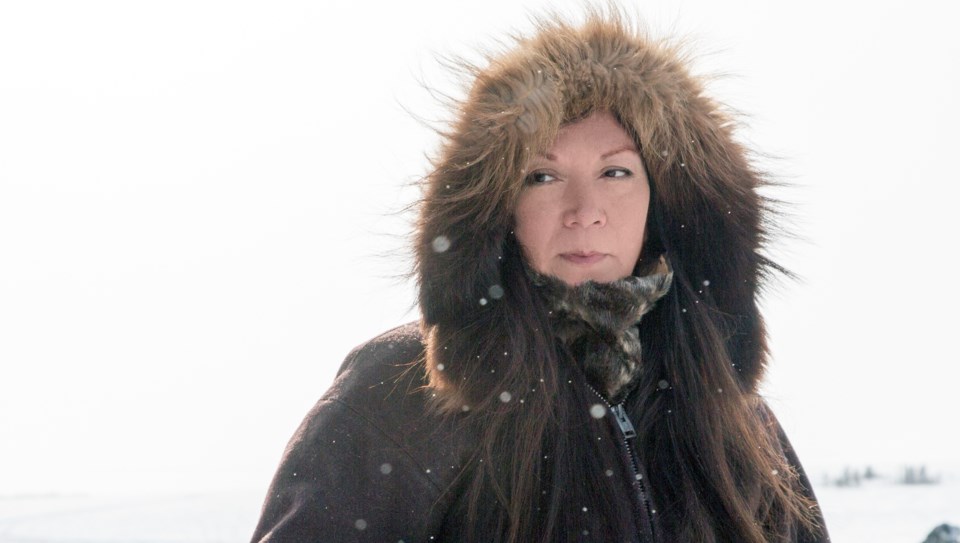 These works don't seem to have a lot in common, and yet they're all about imprinting a profound story on a willing audience, says Clements.
"As a storyteller, what most storytellers want to do is to place the story inside of you," says Clements. "Often, we experience stories on the screen and stage, but you want the witness to take it away with them, to think about it, to be impacted by it, or have it reoccur in you so that the story keeps on being told in an individual's mind."
She adds, "I've heard a few people say as we were touring [Red Snow] to different festivals, 'Oh, I didn't expect this — I didn't expect it to be told this way.' I love that. I love that comment."
Red Snow also features Mozhdah Jamalzadah, Tantoo Cardinal, Samuel Marty, Michelle Thrush, Tarun Keram, Steven Cree Molison and Leela Gilday.
Red Snow screens March 13, 7 p.m. at Cineplex Odeon International Village Cinemas.