The name "Oland" might not mean much on this side of the country, but in New Brunswick, it's a pretty big deal.
The Olands — along with the Irvings and the McCains — are one of the wealthiest and most powerful families in New Brunswick. Their place in the Canadian pantheon of wealth and privilege was secured in 1867, when Susannah Oland founded Moosehead Breweries.
Six generations later, the Olands still own Moosehead. But in recent years, they're perhaps better known for the 2011 murder of their patriarch Richard Oland than for their pale ales — or for the fact that Richard's son Dennis was initially convicted of his murder.
Richard's murder is the starting point for The Oland Murder, a four-part documentary series that premieres March 4 on CBC.
Vancouver director Deborah Wainwright spent three years interviewing members of the Oland family, as well as journalists, legal experts and the former police chief of Saint John. The result is a series that paints a dynamic portrait of the otherwise media-shy Oland family, as well as the controversy-laden investigation and trials.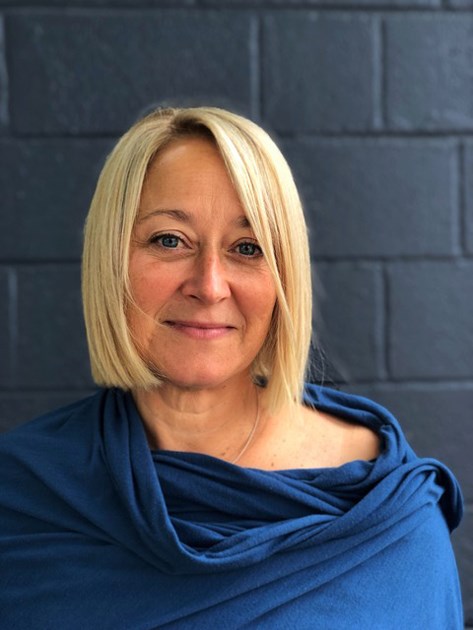 "The murder happened in 2011, but I have to be honest, it didn't leave much of an impression on me, because I'm not a beer drinker and I'm not from the Maritimes," says Wainwright.
It wasn't until 2014, when Dennis — who was alleged to be the last person to see his father alive — was charged with second-degree murder that Wainwright's attention was truly piqued.
"Patricide is so shocking," says Wainwright. "It's Shakespearean."
In 2015, Dennis was released to stand for retrial after serving 10 months in prison, and Wainwright reached out to the Oland family.   
"Gaining access really required a gentle hand," recalls Wainwright. "I think they felt like they had not been treated well in the media. They had decided they were going to get through this together, head down, closed lip, and then in comes this person from Vancouver who doesn't know anything about them as a family."
What Wainwright offered was "an unbiased look at what was going on."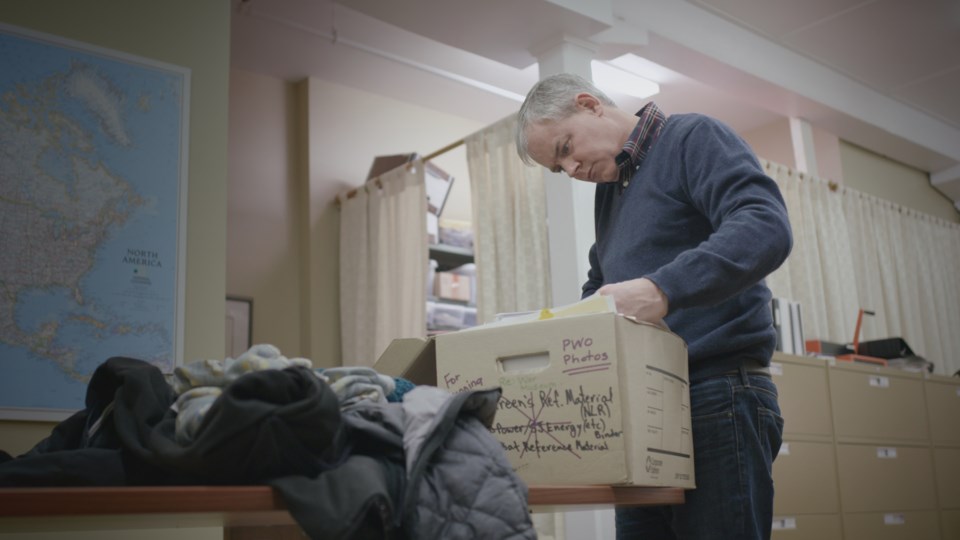 "They did know that it was going to be both sides of the story," she said. "They knew we were reaching out to the Crown and the police to ensure that it was a balanced story, and that there were going to be some uncomfortable moments for them if they decided to do this. But I think a lot of it was lucky timing and the fact that I was from the other side of the country."
Wainwright spent nearly three years in Saint John, which has a population of 70,000 people. She describes the city as having "a very small town feel."
"It would always startle me when everyone seemed to know everyone, and they all have an opinion about this case," Wainwright said.  
While much of Wainwright's focus was on Dennis Oland, his father Richard was never far from her mind. Richard had been struck more than 40 times by an unidentified hammer-type weapon.
For the first two weeks of the trial, Wainwright says a steady stream of police officers took to the stand to testify about the grisliness of the murder and the gruesomeness of the crime scene. 
"It was difficult to hear how all of these people had come in to look at Richard Oland when he was at his most vulnerable," says Wainwright. "It was upsetting. I felt so sad that there he lay and person after person came in, some of them simply to take a look."
Wainwright has her own theories about who killed Richard Oland, but she's keeping them to herself. "We worked hard to craft a story that's truthful, fair, and balanced, and I would hate to prime the viewers to look for some sort of bias," says Wainwright.  
That said, Wainwright adds:
"I think that somebody got away with murder, and I think that unless there's a deathbed confession by someone, we'll never really know what happened to Richard Oland."
The Oland Murder airs March 4 at 9 p.m. on CBC Television and will also be available weekly on CBC Gem.