Mark Ratzlaff is one of only a handful of people on the planet who has ventured into Oscar the Grouch's trashcan (and lived to tell the tale).
The Vancouver filmmaker had already directed two segments for Sesame Street when he was invited to visit the actual Sesame Street, which is located in the iconic Kaufman Astoria Studios in Queens, New York.
"Being in Vancouver, you're used to going to a coffee shop and seeing a celebrity getting a coffee, but I think the most star struck I've ever been is walking into that studio," recalls Ratzlaff.
Sesame Street is actually a full square, he adds. "Every direction you point is a different part of the street. They have some pieces on wheels so that they can move them around."
According to Ratzlaff — a graduate of the University of British Columbia's film production program and Norman Jewison's prestigious Director's Lab at the Canadian Film Centre — his eyes initially lingered on Big Bird's nest. But when he saw Oscar's trashcan, he made a beeline for it, stepped inside and sheepishly asked one of the crew members to snap his photo.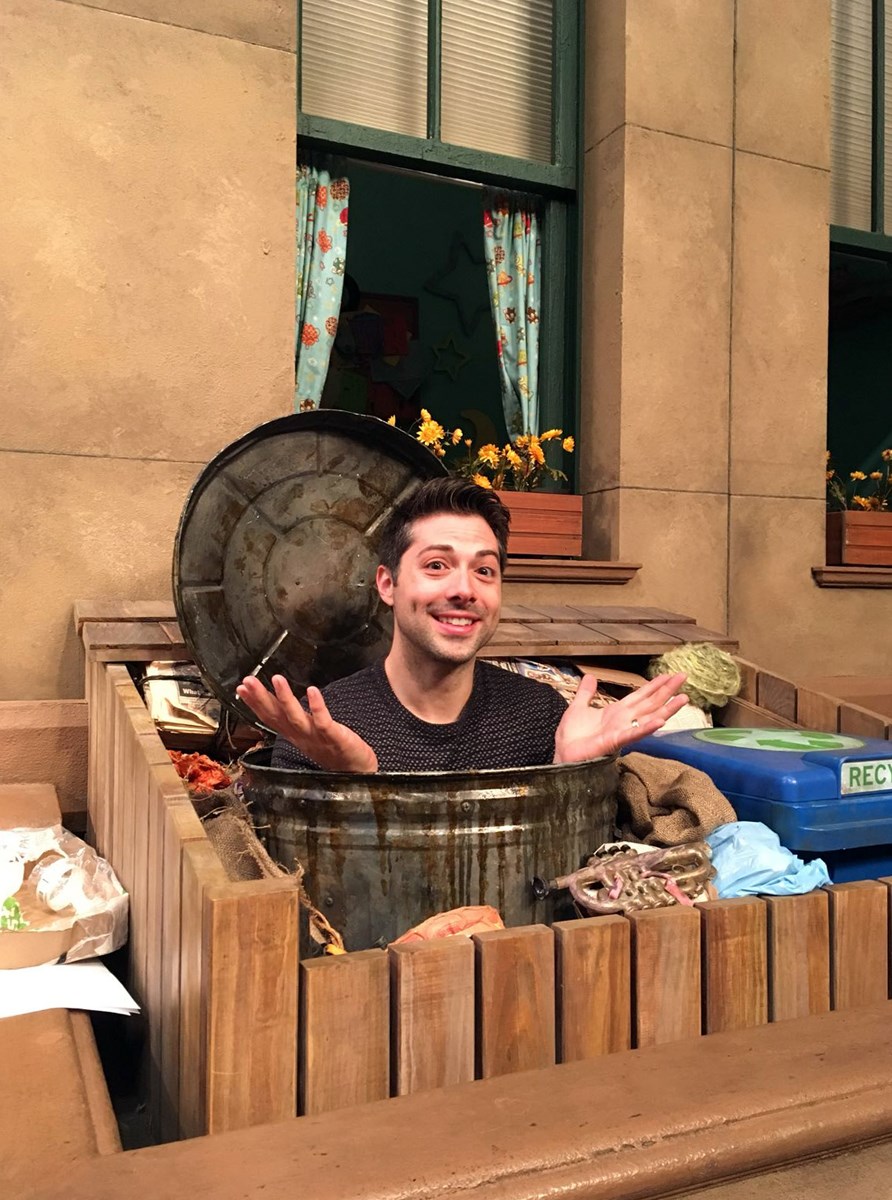 "One of the most surprising and yet unsurprising things about working with people who work on Sesame Street is that they're exactly how you would want them to be or hope they would be," he says. "Everyone is so kind and generous. We run into all kinds of people in our industry, especially in adult television. But at Sesame Street, everyone behind the scenes is as awesome as the Muppets are on camera."
Last week, Sesame Street celebrated its 50th birthday, and the stats of the iconic children's program are staggering: 4,500 episodes, 35 television specials, 200 home videos and 180 albums.
"They're not afraid to tackle issues that kids are actually dealing with, like poverty and homelessness and incarceration," says Ratzlaff, who has contributed work to three episodes of Sesame Street, including one that will premiere as part of season 50. "There are a lot of kids who have parents who are incarcerated, and even if your parent isn't in jail, you might be in school with someone whose parent is, and so how do you talk to them?"
"[Sesame Street has] no other motive than to just promote the best of something, like kindness and empathy," he adds. "It's kind of crazy to think that they're five decades in and they're still ahead of the curve with a lot of issues."
Ratzlaff won the opportunity to pitch a segment idea to Sesame Street through an initiative offered by TIFF Kids. His first official Sesame Street segment was 2017's H is for Hair, which used hair as a medium to showcase diversity.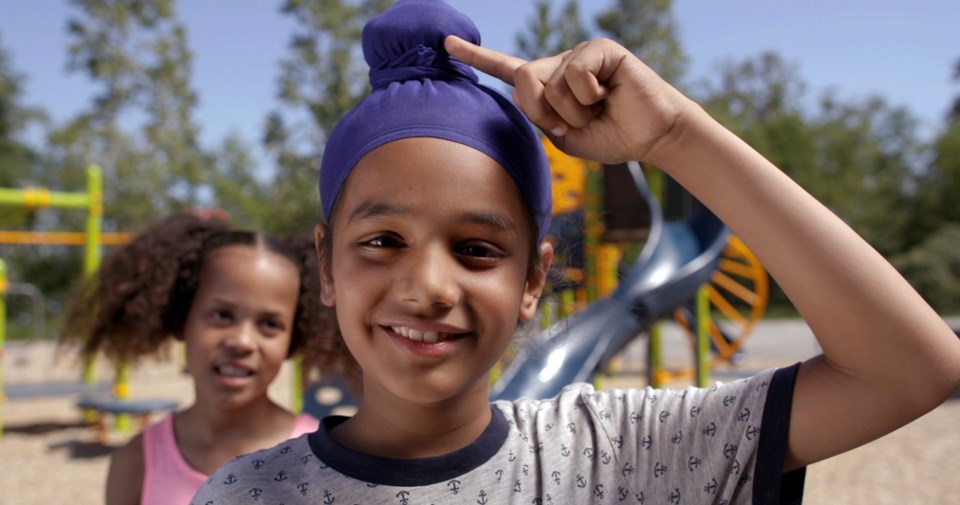 His second Sesame Street segment — H is for Holiday – aired as part of the PBS Holiday Special in 2017. It featured Vancouver kids talking about the holidays they celebrate, including the Korean Harvest Moon Festival, Diwali, Chinese New Year, Rosh Hashanah, Eid, Christmas and New Year's.
"It's interesting when you're making something for kids, because you want to put that stuff out there in a way that doesn't even address that what they're seeing is different," says Ratzlaff. "You don't want to put a flag up and go, 'This kind of person is OK, and this belief is OK.' It's just putting it out there in a way so that kids just absorb it and only have a positive association."
Ratzlaff's latest segment for Sesame Street will premiere in early 2020 and will leave kids with positive associations about, well, chickens.
"The theme was chickens, and so we took a page out of the old Homeward Bound movie and had one chicken who was narrating the whole time and introducing us to her family," says Ratzlaff.
It was his first time working with animals — and nearly as fun as hopping into Oscar's trashcan. "One of the chickens laid an egg right on camera," he laughs. "It was perfect. Right time, right place."
Ratzlaff says he's found his happy place and a profound sense of responsibility in the realm of children's entertainment.
"Adults aren't going to change," he says. "I think that the best bet is to bet on the kids. As a filmmaker, I realized that and asked myself, 'What is the best version of ourselves and the world you want to see?' Put that on screen so that kids are learning from that."
Sesame Street airs on HBO and PBS.
sabrina@yvrscreenscene.com.