A Typical Fairytale isn't a typical fairytale.
Sure, the locally produced short film ticks many of the boxes we're used to seeing in proto-Disney fairytales: a king and queen in love, a princess in crisis, a fairy godmother, a narrative arc recounted in rhyming couplets by a kindly, disembodied voice.
But while A Typical Fairytale looks and sounds like other fairytales we've seen play out on screen before, it isn't — because once upon a time, a group of Vancouverites decided to produce a transgender fairytale.
And in this particular fairytale, "happily ever after" doesn't require any slaying of dragons, love's first kiss, or reinforcement of gender norms. It means loving your child, and giving them the freedom to live their truth.
"There are so many tropes to play with in the fairytale world," says Annette Reilly. Reilly directed, produced and co-stars in A Typical Fairytale, which was written by Jessica McLeod and screens March 6 at the 2020 Vancouver International Women in Film Festival. "Fairytales can be problematic, especially what they teach young girls. This film went beyond that [concept of] happily ever after and continued that story in the real world."
A Typical Fairytale tells the story of Sherry (Reilly), Larry (Brendan Taylor), and their child, Princess (Ameko Eks Mass Carroll). Princess grows up insisting that she's a boy, but her protests only cause conflict with her parents. It takes a visit from a fairy godmother (Amy Fox) for the family to find harmony and for Princess to live his truth as Prince.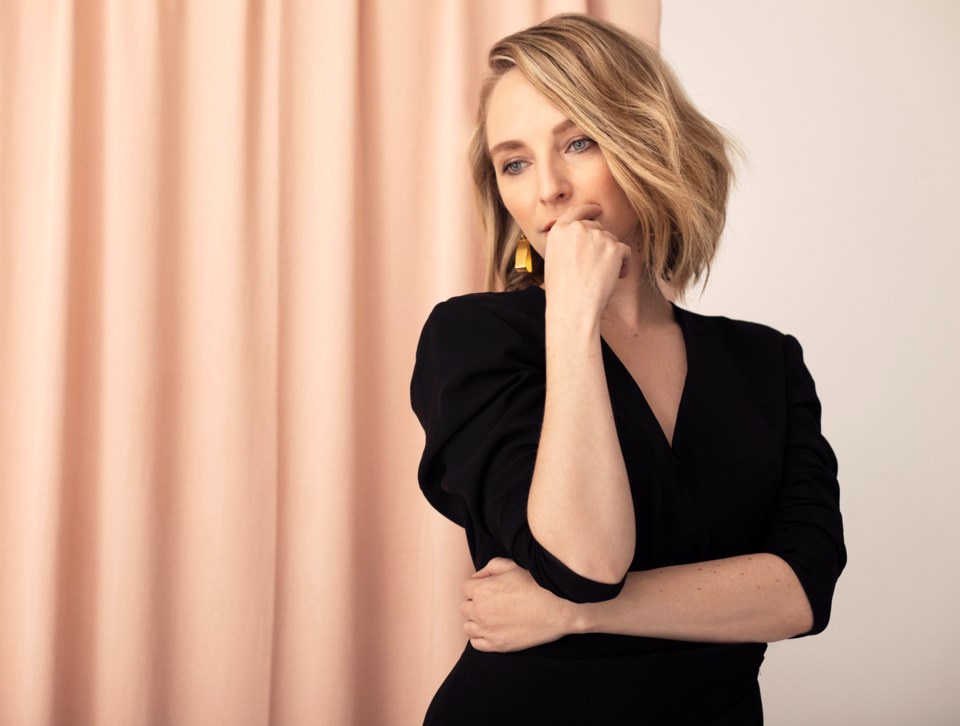 Reilly said she knew she had to direct McLeod's script as soon as she read it. She found beauty in the rhyming couplets, and the fact that this type of story hadn't before been told in the fairytale realm. She saw the potential for it to touch people — especially trans kids and their families.
"I grew up in Alberta knowing nothing about any of this," says Reilly. "I'm queer, but I didn't have the language to figure out what that meant. I never really felt like my sexuality or my preferences mattered. It's only been in the last five or six years that I've had the language and started meeting people and working within more queer and LGBTQ communities."
Reilly and co. found their lead child in Carroll. In 2017, Carroll — who is gender-fluid — made history as the first potential nominee in both the male and female categories at the Leo Awards for a starring role in the short film Limina.
"When they came in for their audition, we were so grateful," recalls Reilly. "They were a perfect fit."
For the pivotal role of the fairy godmother, Reilly cast Fox, who'd created and starred in The Switch, the first sitcom on the planet to feature a transgender lead.
"Amy walked into the audition and had this absurd quirkiness and playfulness," says Reilly. "What really hit me — I get goose-bumps remembering it — was when she said the words, '[Gender's] not something a doctor decides.' It was so deep and so connected that I might as well have just told her right there that she was cast."
Reilly's previous turns in the director's chair have dealt with senior citizen romance, workplace bullying, and cancer. She also produced Spirit Glitch and Unintentional Mother — both of which deal with colonial violence. "Social justice is a big element in my life," says Reilly. "I like to stand strong and be an ally."
A Typical Fairytale has been riding the film festival circuit since its premiere in 2018. Reilly says the feedback has been mostly positive, but "I've noticed a very big lack of festival acceptances in certain areas of the world. I find the biggest support in our festival run has been the west coast of Canada and the States, a little bit in New York, Toronto — definitely the more progressive areas. My eyes have been opened in so many ways to the hatred that's out there, and the discrimination."
"I think it's a matter of opening people to compassion for other humans, and opening hearts," she adds. "What we can do is educate. We can send out these messages of love."
The 2020 Vancouver International Women in Film Festival runs March 3 to 8 at Vancity Theatre. The festival screens narrative and documentary shorts and feature-length films by established and emerging women identifying filmmakers from around the globe. Tickets and schedule at viwff.ca.
sabrina@yvrscreenscene.com