Once upon a time – in 1988, to be exact – a handful of Vancouverites gathered in a local living room to figure out how to inject arts and culture into the Gay Games, which were to be held in Vancouver for the first time in 1990.
It's been 30 years since that watershed brainstorming session, when the group decided to aim a projector at a bed sheet on a wall, show queer films, and change the cultural landscape of the city while they were at it.
That bed-sheet-on-a-wall screening would ultimately grow into the juggernaut Vancouver Queer Film Festival, AKA Vancouver's second largest film festival and the largest queer arts event in Western Canada.
VQFF's thirtieth edition – which runs August 9 to 19 at venues across the city – will showcase more than 70 short- and feature-length narrative and documentary films from 15 countries.
Those impressive stats are a far cry from VQFF's earliest days, when finding queer films to screen at the fest was no small task, says VQFF executive director Stephanie Goodwin.
"It wasn't all that easy to find queer film to show at the festival, and not all of it was really great, but the LGBTQ+ community came out in droves because our stories and our identities were nowhere else in the media," says Goodwin. "Even if some of the films weren't an incredible quality, being able to see ourselves on screen, we immediately saw it had the power to transform."
How times have changed. Not only have the films improved in quality and scope – "It's gone from films focusing on coming out, to how the non-queer world reacts to us, and now to this place now where artists are queering the narrative and doing their own thing their own way" -- but Goodwin says VQFF now competes with "the TIFFs and the VIFFs of the world for films.
"Because the quality is so good, the stories are so good, and with the popularization of queer culture, those festivals are placing a higher value on queer stories."
One thing that other festivals don't necessarily do, and that VQFF has made a priority since its inception, is to provide much-needed gathering spaces for the LGBTQ+ community.
Goodwin recalls a time when "going openly to a queer event wasn't a safe thing to do," and relates the story of a young patron who would linger outside of the festival venue, waiting for an appropriate moment to enter, "so that nobody outside would see her go in. There weren't many gathering spaces for queer folk. It was almost as if a sign was held over the festival that said, 'Queers gather here.'"
Even today, queer spaces are sorely lacking in Vancouver, notes Goodwin. There are no lesbian bars left in the city; one of the last gay clubs, the Odyssey, closed its doors on June 30.
"There are almost no exclusively queer spaces left in this city, and the queer film festival occupies a very important space because it creates uniquely, over 11 days, a queer space where people cannot just see themselves reflected on screen, but feel like the space reflects who they are," says Goodwin.
The VQFF decided against a retrospective for its milestone year; instead, it marks the occasion with a number of contemporary films that take place in the past in order to "provide all of our film spaces open for new films and new filmmakers while still hearkening back to the last 30 years," says Goodwin.
The fest opens with Yen Tan's 1985 (pictured below). The film is set in the titular year – a milestone one in the AIDS crisis, when President Ronald Reagan publicly acknowledged AIDS for the first time, after more than 5,000 people in the United States, mostly gay men, had already been killed by the disease – and follows a young man (played by Cory Michael Smith, who portrays The Riddler on Gotham) as he visits his Texas hometown to say goodbye to his family.
"It's a hallmark of how people treated AIDS in general in 1985, and it's a loving, touching story of the way in which young people, particularly young gay men, had to walk through the world alone," says Goodwin.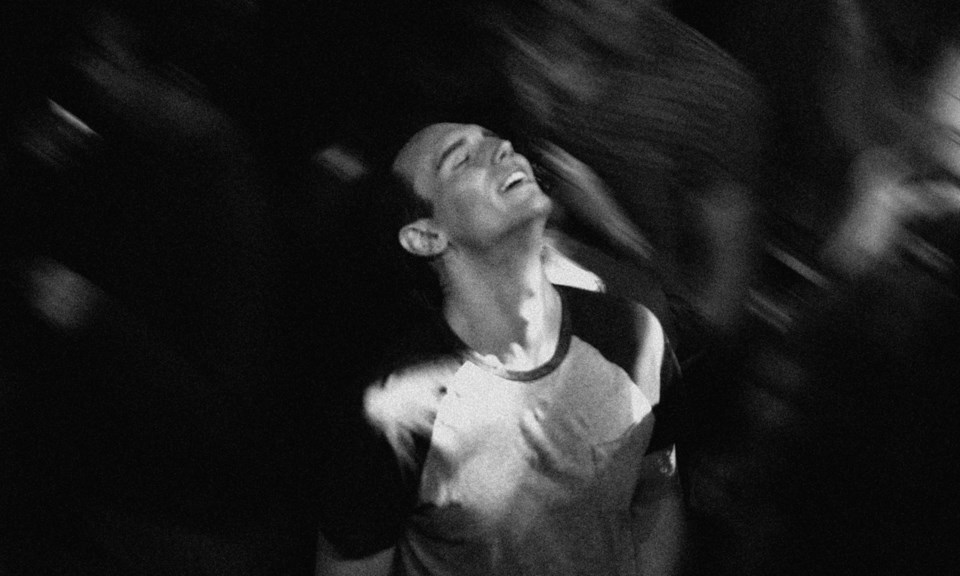 Other highlights include Alaska is a Drag (a narrative film about a budding drag superstar in a small Alaskan town), Call Her Ganda (a documentary about Jennifer Laude, a Filipina trans woman who was murdered by a US Marine in 2014), and The Coast is Queer and The Coast is Genderqueer, two wildly popular programs of short films by boundary-pushing, Vancouver-based filmmakers.
As VQFF charges ahead into its next 30 years, it will continue to elevate important but lesser-told stories, says Goodwin, adding, "I genuinely hope that that's the space that we occupy because it's so important and it's where some of the richest filmmaking occurs."
The 2018 Vancouver Queer Film Festival runs August 9-19. Tickets at Black Dog, Little Sisters, and QueerFilmFestival.ca. Follow @queerfilmfest