As the owner of Vancouver's two remaining video stores, Darren Gay knows what it's like to be one of last people standing after forces beyond his control have laid waste to the population.
In its 24 years of existence, Black Dog Video's flagship location on Cambie Street has survived a fire, the construction of the Canada Line and what Gay calls "the tyranny of Netflix and all the streaming stuff."
Now he has to contend with another, potentially devastating, adversary – the COVID-19 (coronavirus) outbreak and the tyranny of self-isolation.
On paper, it might not seem like such a bad prospect – thousands of people facing days, if not weeks, of downtime, bored out of their skulls and in need of home entertainment. But so far, the lumpen masses have been more concerned with hording toilet paper and Lysol disinfectant wipes than stockpiling DVDs and Criterion Collection Blu-ray discs.  
"Ten years ago, we would have probably had a big lineup of people coming in and stocking up," says Gay, while a live version of "Hey Jude" by the Grateful Dead wafts through the near empty store. "But because of all the streaming services, a lot of people are content to stay home and watch whatever, they don't care, just as long as they don't have to leave the house."
While business has been "OK" at his Commercial Drive store, the Cambie Street location is a different story. "For whatever reason at the Cambie store you can see sage brushes blowing through here on certain days," he says as he rings up a customer's rental of Dario Argento's 1993 Italian horror flick Trauma.
On top of that, the Cambie Street location was just hit with a substantial property tax increase.
"I don't know how this is going to work out because it's still in the early stages," Gay says. "I like to think we're pretty resilient. But even on days without a pandemic, it's hard."
Despite the anxiety and dread that owning a video store and the coronavirus outbreak have in common, Gay isn't without a sense of humour, albeit a dark one.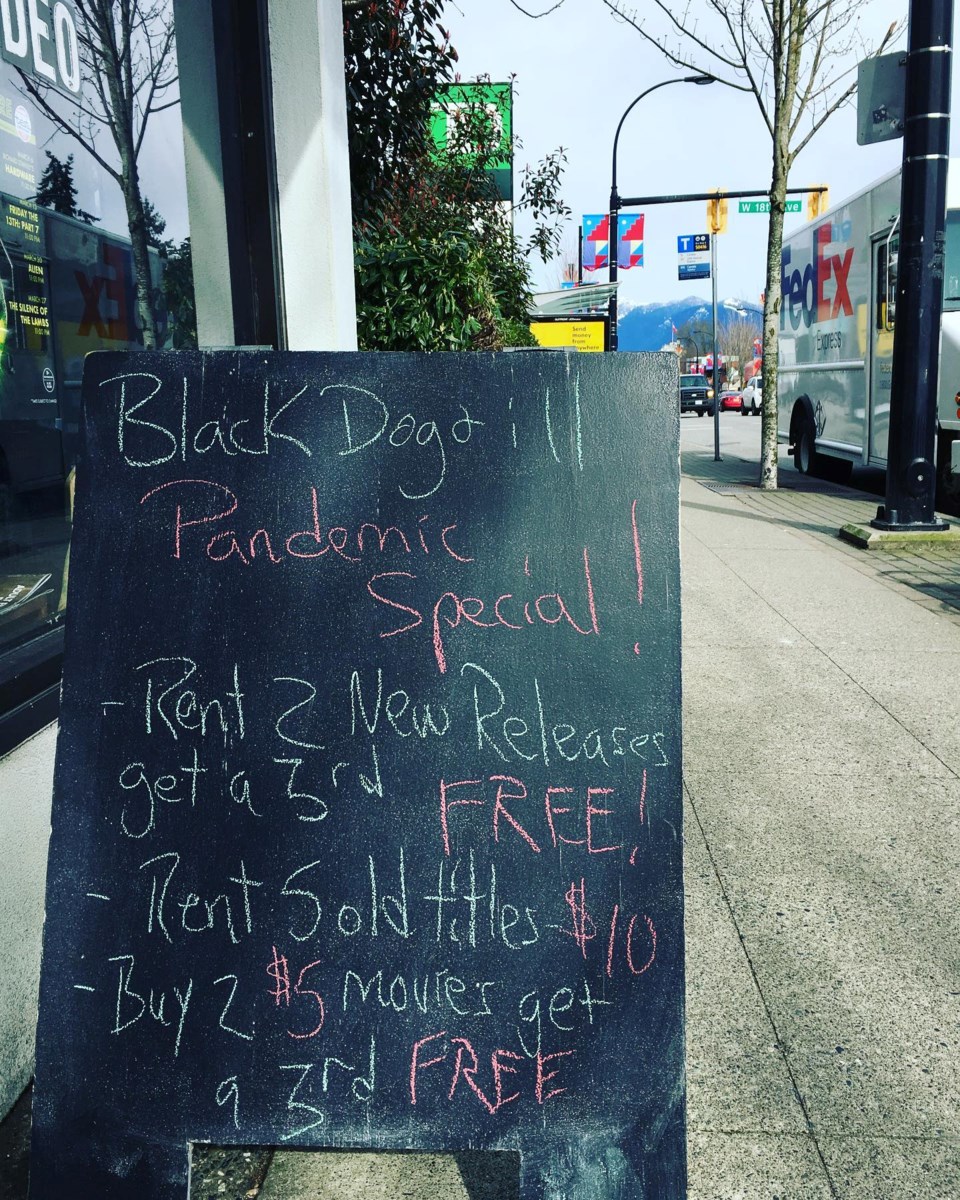 In addition to Black Dog's "pandemic special" -- three new releases for the price of two, five regular movies for $10 and "lots stuff you still can't get on Netflix or Amazon" — Gay has set up a pandemic movie section in his Commercial Drive store. Films include Contagion, Outbreak, 28 Days Later, Ebola Syndrome, Andromeda Strain, Omega Man, Blindness, World War Z and The Seventh Seal.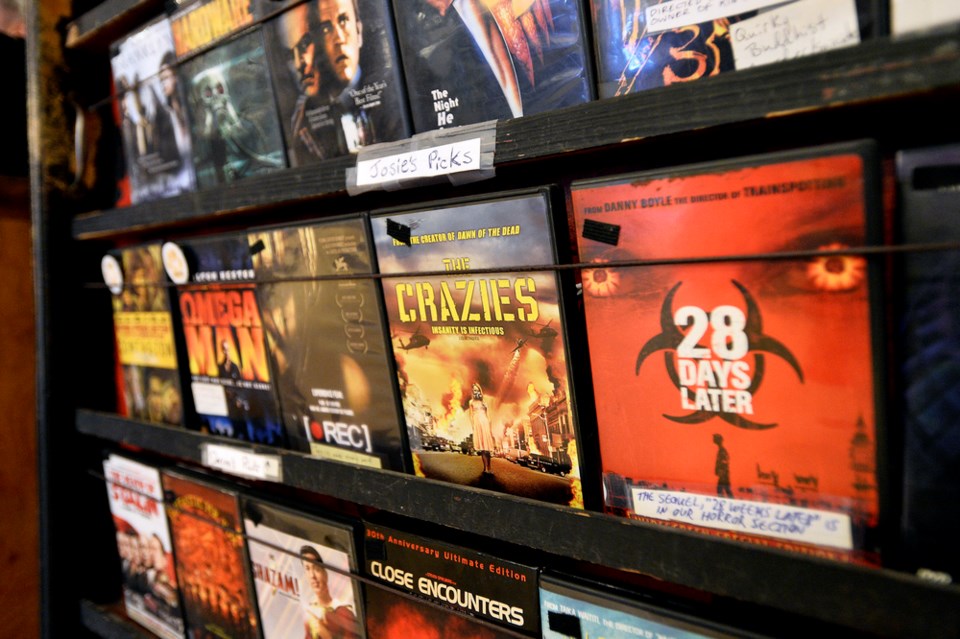 Still not sold? Well, Gay has one more, hard-to-resist enticement for anyone worried about coming in close contact with an infected population.
"If people are worried about being in a space with a lot of people, you're welcome here," he says.
For more information, go to blackdogvideo.bc.ca.
mkissinger@vancourier.com