If you blinked in the early 1990s, you might have easily missed the flash of power pop brilliance that was Bum, a hugely underrated four-piece rock band from Victoria. In 1993, they released their debut album, Wanna Smash Sensation.
It is absolutely one of the greatest records I've ever heard in my 30 years of music journalism.
All four members of the band were pure talents, but it was Bum member Rob Nesbitt, guitarist, co-lead singer and one of the principal songwriters, who was arguably the tortured genius/Brian Wilson of the band.
Within a year of the release of that classic debut, Nesbitt left Bum, shocking fans from B.C. to Barcelona (Bum were and probably still are huge in Spain, the one place on Earth they were truly appreciated).
Ever since, Nesbitt has been working on a solo album. That record finally came out in January. Entitled Mine Would Be The Sun, it was released under the artist name The Suitesixteen. It is Nesbitt's magnum opus — searing, propulsive, emotional and highly melodic power pop, combining the best of Cheap Trick, the Descendents and Bum, released in a unique triple gatefold, double vinyl package that comes complete with a 50-page book and beautiful photography. Nesbitt performs all the vocals and most of the guitars on the record.
And like past concept albums of infatuation, such as the Who's Quadrophenia or Joel Plaskett's Ashtray Rock, Nesbitt's Mine Would Be The Sun dives deep into teenage angst and first love, Maple Ridge style, where Nesbitt spent his teen years obsessing over a girl who quickly moved on. Nesbitt never did. Until now.
Congratulations on this release. It's an awesome record, but why did it take 25 years to make?
Every aspect of this piece — from writing, production, art direction, selection of specialty paper stock, writing and rewriting the book — all of it was given as much attention possible. I've spent most of my musical life on the punk side of the fence, which comes with limitations. Some are financial. You have no money — and studio time is expensive. So you rush. You settle for takes or sounds that might not be the best because the clock is ticking. I grew up obsessed with records like Fleetwood Mac's Rumours and Def Leppard's Pyromania — albums that took a solid year of work to complete. I believed you could hear the care and attention to detail in the final product and so it became my dream to work on something career-defining that took as long as it took to get it right. With Mine Would Be The Sun I did that.

Can you explain the band name The Suitesixteen?
I used to work at a video store in Victoria called Pic-A-Flic. The "band" name came from a straight-to-video erotic thriller from 1997. I liked that it hinted at teenage culture and the importance of the "sweet sixteen" milestone while not being too on the nose.

I read that you spent your life savings on this record. Is that true?
Close to it, yeah. Alot of studio time, ferries, hotels, gear, hiring drummers… that money is gone. Then the design of the packaging began. There is no way to tally the cost of this. It can't be done. Too many hours. There is a dollar amount that could compensate me, but I won't ever see it.

This is a completely independent release. How did you afford to pull this off without the traditional music industry routes of a record label/grant money/fundraising/playing a bunch of live shows?
That video store I mentioned? It was kind of a big deal. Like, the video store in Victoria. Deep into my tenure there, I owned it for about 10 years and the money I earned made it possible for me to make this record. I am retired now. I will work but only doing what I want to do. If that puts me on the street, then so be it.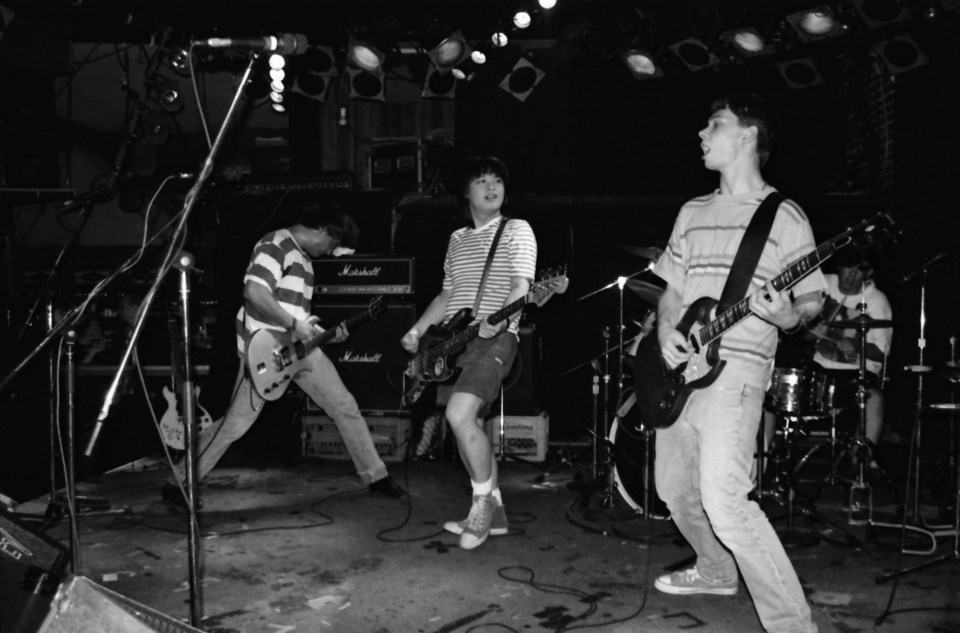 Why is this particular project so deeply important to you?
Without my knowing it, writing songs about this girl was a way for me to understand what happened in our relationship and why. I wanted to be healed and this was self-therapy, essentially. But as the project grew in scale, I realized I was talking about the nature of love itself. People tend to dismiss adolescent emotional experiences, or at least diminish them. I feel the opposite. During that time of life one is on the precipice of everything for the first time. First time experiences are almost always the most impactful, the most formative. I feel that the very reason for my being is to understand and express this in a cogent manner.

I've never seen anything quite like the physical packaging of this project. What inspired it?
This was originally planned as a hardcover book with records glued into the covers. Once I began researching I found that no one in North America could produce what I was looking for, so the book had to morph. I was adamant that the package be a self-contained thing: all the parts had to sit together and not become separated. I ended up with the triple gatefold sleeve. Nothing quite like it has ever been done. In the end, it probably would have been cheaper to get those books made.
 
You've done a deep dive into a one-sided teenage romance from 35 years ago. What does your wife of 25 years think of your life-long obsession with another woman?
My wife Wendy — who did the photography for this record — is an incredible woman. I told her about this "problem" on our first date. It was the subject of 98 per cent of my songs in Bum. The ghost of this other person drifted through every corner of our relationship. But Wendy is kind and she loves me. My music makes her cry — not because she is jealous or hurt by my feelings for this THING I've been grappling with for most of my life. She cries because she knows me and it hurts her to hear and see how deep this wound went.

On the flipside, what does Rhona, the woman who is the subject of this project, think of all this?
She doesn't seem to have any real interest, which I get — this relationship meant WAY more to me than it did to her. It must seem kind of creepy on some level but I don't think she's troubled by it. With all my heart, I hope not. The creation of this thing cured me of — again — a "wound" that I was desperate for decades to be free of. I made this music as a part intellectual examination/part exorcism. I intensely re-lived these moments from my past as I created the music and the book. Mine Would Be The Sun made me live in that moment to free me from it.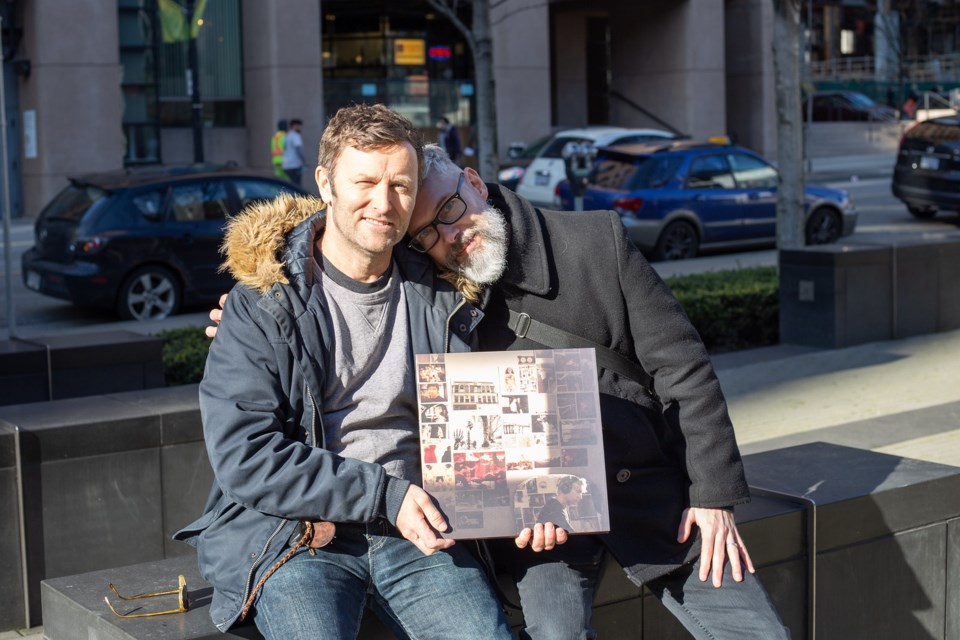 Mine Would Be The Sun is a limited to 500 physical copies and is not available in stores. To purchase a copy for $60 before shipping, go to the Suitesixteen's Facebook or Bandcamp page.
grantlawrence12@gmail.com