When Frances McDormand stepped up to the mic on Sunday night to accept the Best Actress Academy Award for her work in 3 Billboards Outside Ebbing, Missouri, she proceeded to use her moment in the global spotlight to advocate for all women in film.  
McDormand invited every female nominee in the Dolby Theater to rise to their feet, and when they did, she said, "Look around, ladies and gentlemen, because we have all stories to tell and projects we need financed. Don't talk to us about it at the parties tonight. Invite us into your office in a couple days… and we'll tell you all about them."
She closed her speech with two words — "inclusion rider" — that referenced a possible clause in an actor's contract that would require the cast and crew to be diverse in order to retain the actor.
.@LauraAdkin is a fearless filmmaker. https://t.co/iiKtJ3yoz5

— Sabrina Furminger (@sabrinarmf) March 3, 2018
It was a bold speech — one that would have been almost unthinkable before #MeToo and #TimesUp — but indicative of paradigm-shifting change within the industry; as Vancouver director Laura Adkin put it in a recent phone interview, women in the industry are "done with being in the corner and not being taken seriously."
Adkin's latest film — The Ride Home, a narrative short that documents one woman's abortion journey — screens March 10 as part of the 2018 Vancouver International Women in Film Festival.
Like McDormand's speech and many films within VIWIFF (including Deepa Mehta's Anatomy of Violence, about the men who committed a horrific gang rape on a New Delhi bus in 2012), Adkin's desire to make The Ride Home is representative of this historic moment wherein women are raising their voices to demand change. "I feel powerful right now, and I think there's a significant shift, and I think we can talk about what we want to talk about now, and I think there's less shame and less hesitation," says Adkin.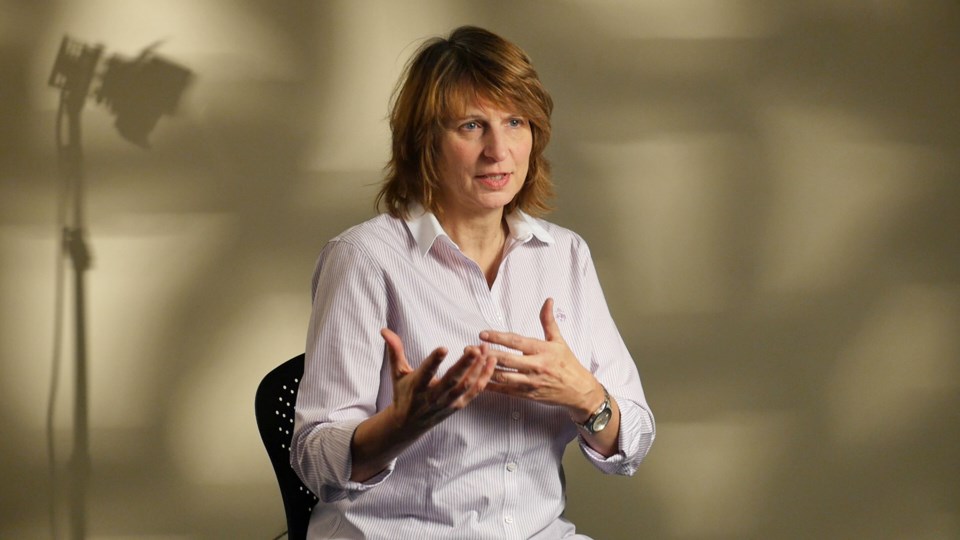 Although women's voices are amplified in 2018, the work towards gender equality isn't new. Sharon McGowan, a filmmaker, educator, and founding member of Women in Film and Television Vancouver (the organization behind VIWIFF), recalls the organization's very first meeting in 1989 when more than 200 women showed up to strategize about creating opportunities for women in showbiz. They felt the best way to do that was to promote, network, and educate.
"We thought if people just knew about these talented women, and if women kept up with their training, and if we networked and worked together, within a few years, or maybe a decade, everything would change and there would be a lot more women in the industry," says McGowan. "Well, that didn't happen."
McGowan says research conducted in advance of WIFTV's 15th anniversary revealed that women graduated film school and entered the industry at the same rates as men, but rarely advanced beyond entry-level jobs; similarly, women rarely received significant production grants. In 2012, WIFTV's Advocacy committee analyzed English-language films in Telefilm Canada's catalogue, and discovered that just 27 per cent of directors, 22 per cent of writers, 14.3 per cent of editors and 8.3 per cent of directors of photography were female.
"We started looking at all of the funds and the mechanisms by which people built careers in the industry, and we started realizing we needed to have direct policy change in all of those places," says McGowan, who describes herself as "the person with the magnifying glass and the ruler reading policy documents."
Lobbying from multiple organizations (including WIFTV and Women in View) has resulted in drastic shifts in the Canadian screen scene: juggernaut organizations like Telefilm, the National Film Board of Canada, and the Canada Media Fund have all made policy changes towards gender parity. On Tuesday, the NFB announced that it had reached gender parity among directors two years ahead of schedule: 47 per cent of its recent projects were directed by women, 47 per cent were written by women, and 48 per cent of its funds were spent on projects directed by women.
"This is an ongoing struggle," says McGowan, who appears in the documentary short Owning the Space (about industry change-makers) that screens as part of VIWIFF. "We've been doing policy lobbying behind the scenes for years, and we're excited that these policy changes are being put into place, but you can't turn your back. There's a lot of due diligence that needs to be done."
The 2018 Vancouver International Women in Film Festival runs until March 11. The festival screens 56 documentary and narrative films from 12 countries, as well as panels, workshops, and parties. Schedule and tickets at womeninfilm.ca.
sabrina@yvrscreenscene.com