The Grouse Grind might be closed for the season, but that doesn't mean Vancouverites can't get their grind on — there's another staircase to climb.
Vancouverites can grind it out up 600-plus stairs in the heart of downtown next month. The Harbour Centre and the Vancouver Lookout is inviting community members to get their heart rates up by climbing the Urban Grind — the stairs to the iconic Vancouver Lookout.
The sixth annual Urban Grind returns on successive Tuesdays throughout March. With the way the calendar falls this year, there will be five Tuesdays for Vancouverites to enjoy the sweaty challenge.
If you're a glutton for punishment, you can continue to climb the 633 stairs as many times as you want during the two-hour jaunt, which runs 4:30 to 6:30 p.m. weekly. Plus, on March 31, timing chips will be available for people who want to race to the top or set a personal record.
Climbers will have to complete about four and a half rounds for it to be comparable to the North Shore Grind's 2,830 steps.
While it's hard work, you'll be rewarded at the top with a stunning 360º view of Vancouver, a refreshing beer and entertainment.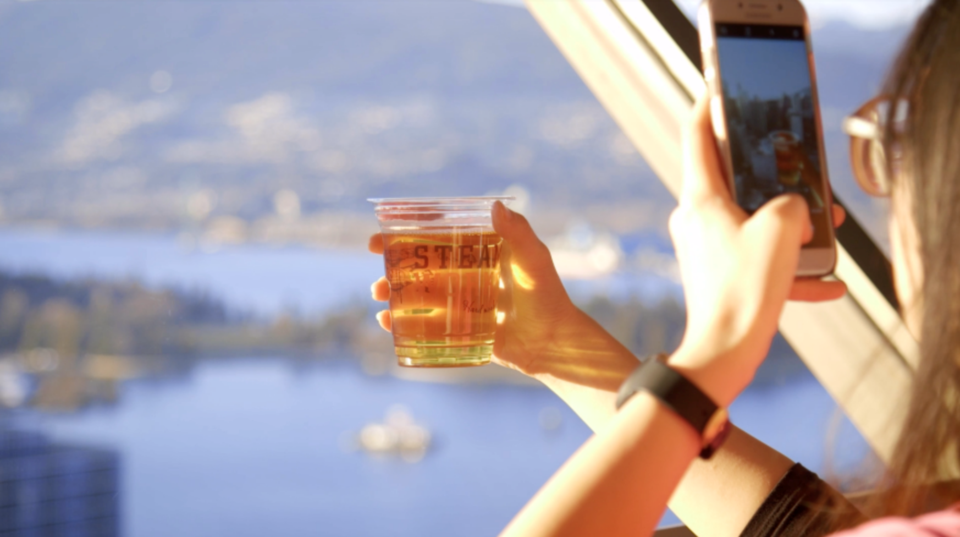 Every participant will also receive a $5 Harbour Centre Food Court voucher to redeem at any of the food court vendors on site.
Coat check is by donation and all proceeds will go to mental health initiatives via the Kettle Society.
When: Every Tuesday in March – March 3, 10, 17, 24 and 31 from 4:30 p.m. to 6:30 p.m.
Where: Harbour Centre lobby – 555 West Hastings St.
Cost: $5 (includes unlimited circuits between 4.30 p.m. – 6.30 p.m.)