I have the same experience, week after week at the gym. 
In the fitness studio before the full-length mirrors, every person is in black leggings, black bra and a black (or maybe grey) loose-fitting tank or t-shirt. That's all cool. Everyone is so cool. But then I catch a glimpse of neon leggings, floral-print sneakers, and some tank in purple or turquoise over a camo sports bra.
All that colour? It's me. 
All that colour? I swear it doesn't clash. 
All of you still sweating in basic black? Grab some dye, girlfriends.
Start with the latest from Daub + Design, a Vancouver clothing company aching to release its new capsule collection of sportswear. I own a pair of these small-batch, one-of-a-kind leggings, which I wear for running and yoga, and already pledged to purchase a pair from their new line, Daub | Active. I tried them on. They feel good and will look good doing anything but are made specifically for yoga and exercise: thick waist band, curve-hugging cut, Italian-made sweat-wicking material used by elite cyclists. Keeping in line with the creator's aesthetic, the prints are still unique and created through colour daubing, but this line uses design technology to transfer images of those hand-dyed patterns to fabric.
There are tanks, bras and shorts, too.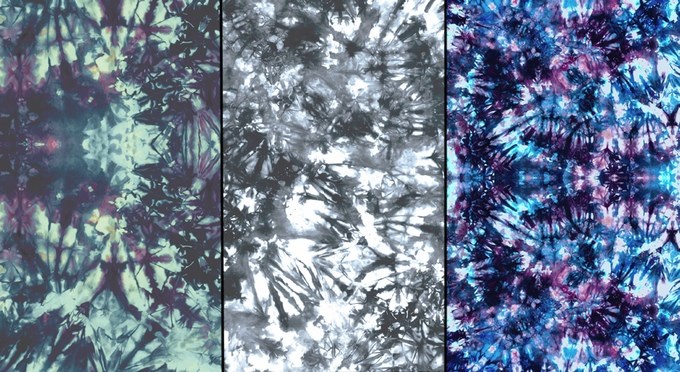 And, let's see, what else... Yessss! All that colour.
If kaleidoscopes aren't your thing, there is the cool-hued "glacier" print that's all greyscale and no fluorescent. Also, some designs tame the full effect by keeping the colour to limited panels on the thigh or just one leg. Baby steps, I get it. Join me later when you're ready to exercise in full colour.
I also wrote about Daub | Active this week for Vita. 
Reach me at mstewart@vancourier.com and @MHStewart