Facebook friends, casual acquaintances, Tinder matches, lend us your ears. We come to bury Sam Panopoulos, not to praise him. For Panopoulos, who died last week at the age of 83, is widely known as the inventor of the Hawaiian pizza. Arguably the worst pizza next to plain cheese pizza, mouldy pizza and pizza face. All three of which we are well acquainted with due to a particularly traumatic puberty.
Panopoulos emigrated from Greece to Canada in 1954 and ran several restaurants in Ontario with his brothers. Then, sometime in the 1960s, he decided to experiment, as people did back then, putting tinned pineapple on a pizza "just for the fun of it, [to] see how it was going to taste," according to an interview with the BBC earlier this year.
Turns out people liked it. Mind you, the same can be said for Donald Trump, stirrup pants and the itch-inducing music of Ed Sheeran.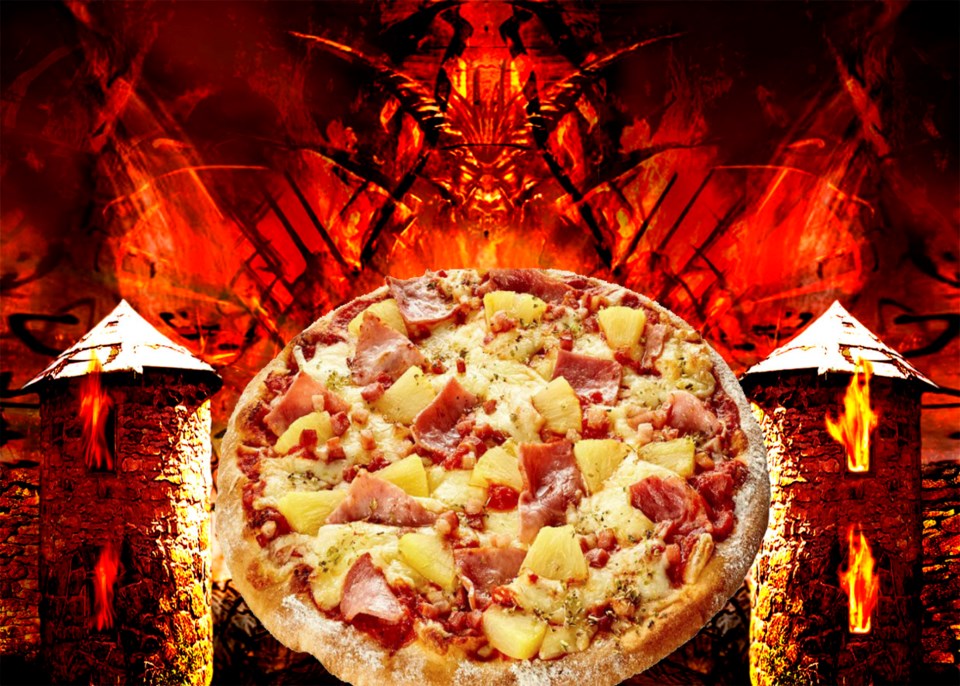 While we're not opposed to pineapple, ham and pizza on their own, together they are fundamentally wrong and those who claim otherwise possess a deficiency of character and should never be trusted with children or gardening tools.
And don't take our word for it. Early this year, Iceland's president Guðni Th. Jóhannesson re-heated the always simmering pizza debate when, answering questions from a high school class, he told them he was "fundamentally opposed" to pineapple on pizzas. After the Internet erupted and pizza battle lines were drawn, he clarified his stance on Facebook with a post titled "A Statement on the Pizza Controversy," in which he said, "I do not have the power to make laws which forbid people to put pineapples on their pizza. I am glad I do not hold such power."
As for Panopoulos's lasting pizza legacy, we accept that people are free to eat what they want, no matter how bastardized, short-sighted or disgusting the thing is that they choose to shove in their pie-hole. But it is a world we don't want to be a part of, and one we will continue to fight against until our last dying breath.
And don't even get us started on pizza dipping sauces.