Whatever the outcome of October's civic election, the Vancouver School Board will have a whole new look.
That's because a couple of veterans are not running and the party that has dominated civic politics in Vancouver for the past decade is running only three candidates – not even enough to try for a majority on the board.
Trustees who hope to return include the Green Party's Janet Fraser, who topped the polls last October in the by-election and is the chair, and Estrellita Gonzalez, who came third. Vision Vancouver's Allan Wong, who has served on the board since 1999, will seek to be the lone returning Vision trustee. The NPA's Fraser Ballantyne and OneCity's Carrie Bercic will run again.
Bercic and Gonzalez were first elected just last October, while Fraser joined the board in 2014 and Ballantyne became a trustee in 2011.
Saying goodbye are long-time Vision trustees Joy Alexander and Ken Clement, as well as the Green Party's Judy Zaichkowsky. The NPA's Lisa Dominato, who was first elected to the VSB last fall, has announced her candidacy for city council.
The NPA has not finalized its candidates, although Ballantyne was acclaimed.
Vision is also running Erin Arnold, who worked for the government as a social worker and manager, and Aaron Leung, the chair of the City of Vancouver Children, Youth and Families Advisory Committee.
Lois Chan-Pedley, a member of the Britannia Parents' Advisory Committee, rounds out the Green Party's slate, while Erica Jaaf, an involved parent and clinical data manager, and Jennifer Reddy, who previously worked at VSB with immigrant youth, round out OneCity's roster.
COPE is running Barb Parrott, a retired teacher, and Diana Day, former Vancouver District PAC chair who is an advocate for the Indigenous community. Julian Prieto is running for the newly formed Yes Vancouver party. Apologies to anyone I missed.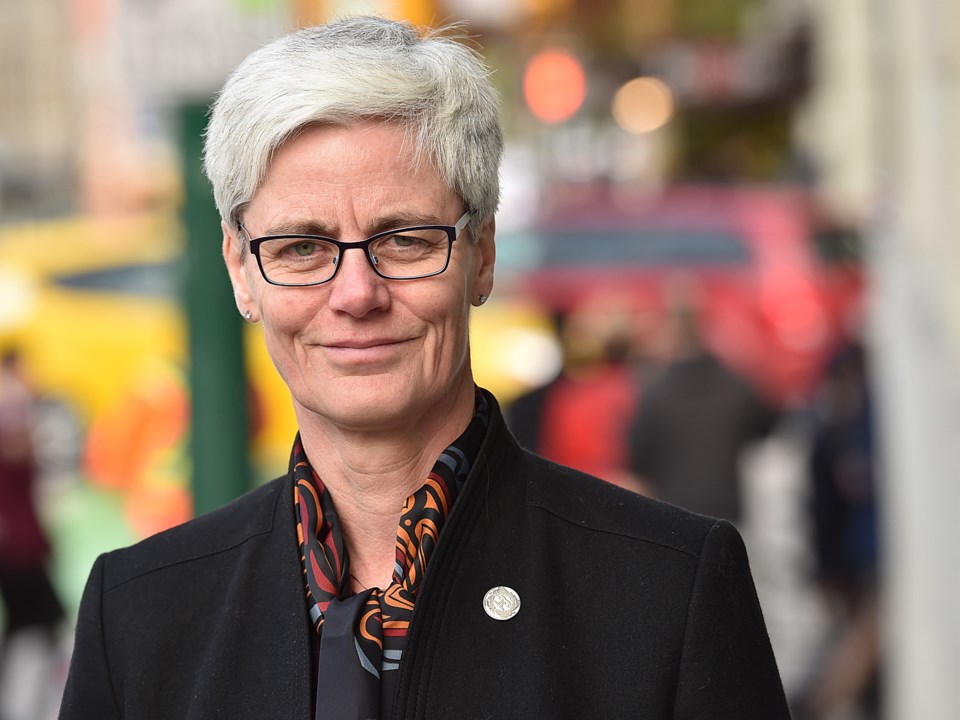 No single party is trying to dominate the board, which means it will continue to be politically split, as it has been since 2014. In 2016, the split, with Fraser holding the balance of power, proved to be a toxic blend and, amid charges of bullying, the board was ultimately fired for refusing to pass a balanced budget.
"During my time as a trustee the achievement I'm most proud of is helping to bring change to the VSB culture and tone so that the district can better focus on students and their success," Fraser said in an email. "As chair, I have worked hard to ensure a safe and respectful environment."
Fraser's top goal, if re-elected, is to ensure the five-year strategic plan continues to evolve and to renew the board's emphasis on reconciliation.
Vision's Wong said a top achievement in his 18 years on the board is the seismic mitigation program, a plan to renovate and rebuild schools so they are safe in an earthquake. He's also proud of the district's pioneering policy to protect LGBTQ+ students, something now required in every district, and his advocacy work on behalf of public education.
Wong said support for students is his top goal but he noted that much of the board's energy will necessarily be occupied with getting new schools built and old schools upgraded.
The NPA's Ballantyne said he is proud of being part of developing an atmosphere of transparent, professional discourse for all employee groups over the past year.
Now, his top goal is to focus on improving results with Indigenous and most vulnerable students, particularly through dance and movement programs that teach life and learning skills. He says there is also an opportunity to increase community use of VSB schools, particularly for youth, seniors and child care.
OneCity's Carrie Bercic says her top achievement is sticking to her values and keeping her promises.
"I promised to always put students first and have shown that throughout my term," Bercic said. "This is especially true with my motion on the budget to reverse cuts to resource, special ed, counselling, and teacher-librarian staffing."
Bercic's motion was not carried; she says that won't stop her from putting forward "bold" motions in the future.
The Vancouver and District Labour Council endorsed Wong, Fraser, Bercic, Gonzalez, Arnold, Jaaf, Leung, Parrott and Reddy. The ballot will be in random order, not alphabetical.
With the teachers' contract expiring next year, the need for new schools and more and more pressure on the VSB's real estate holdings, much is at stake in this transformative election.
Tracy Sherlock writes about education and social issues for the Courier. Reach her at tracy.sherlock@gmail.com.