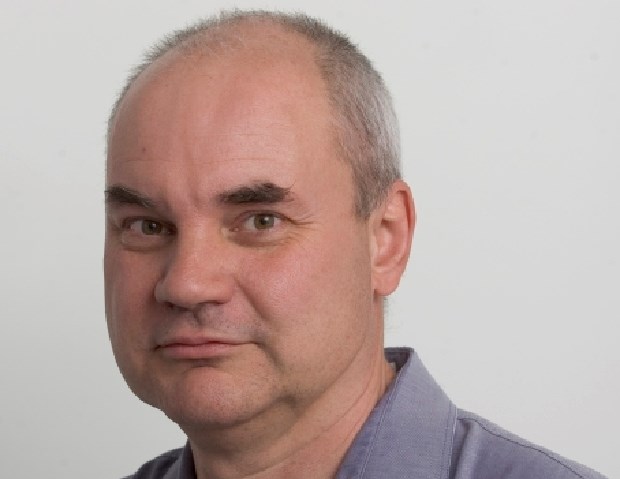 The video starts out with some melancholy piano music, the kind Sarah McLachlan might play on a rainy afternoon after her hamster died.
Up flash images of the Queen of New Westminster, along with a written message about the ferry approaching its 53rd birthday.
Then comes the jarring noise of what sounds like a flatulent bagpiper murdering a duck.
Well, no, to the untrained ear, the blast of the ship's whistle sounds just fine — until it is compared with what comes next: the same combinations of horns as they are supposed to be heard, in tune. Then the video displays another written message, a plea: "B.C. Ferries, for all us ferry lovers, will you do us a favour and tune the airchimes?" (Go to the bottom of the article to watch the video.)
Vancouver Island high school student Brandon Siska posted the video on his @yyjspotting Twitter account after riding the New Westminster from Tsawwassen to Swartz Bay this month.
Siska thought that would be the end of it, that the vessel would continue to blare balefully while transiting Active Pass, but that at least he and his fellow ferryspotters would have had the satisfaction of doing some bleating of their own, in harmony.
But then the unexpected happened: B.C. Ferries fixed the problem. It turns out a pipe leading to one of the three horns comprising the ship's whistle was cracked, so they uncracked it (or something like that).
The New Westminster sings like a (really loud) angel again. Which brings three things to mind:
A) It's pretty good customer service when a skookum outfit like B.C. Ferries gets spurred into action by a teenager.
B) We have ferryspotters? Yes, we do. Like British trainspotters, they chat happily on online forums, tracking the ships and burrowing into the minutiae of those big, complicated people-movers that most of us rely on without ever pausing to ponder how they actually work. "It's cool to see all the moving parts," explains Siska (though he says he's more of an aviation buff than a ferry fan).
You have to love the diversity of passions that capture people's interest.
C) Who knew that one of the most passionate hornblowers of all came from right here on Vancouver Island?
The three-tone apparatus on the Queen of New Westminster was devised by inventor Robert Swanson, a man whose cleverness was detailed in Victoria author Tom Hawthorn's 2017 book The Year Canadians Lost Their Minds and Found Their Country, which looks back at the centennial year of 1967.
Swanson, Hawthorn wrote, went from repairing steam donkeys at Nanaimo's Jingle Pot coal mine at age 14, to developing a fail-safe air-braking system for logging trucks, to devising a hexatone air horn assembly for diesel locomotives that became the industry standard. (Coached by Robert Service, he was also a published author.)
It was Swanson who figured out how to make the locomotive horn on the Centennial Train play the beginning of O Canada as it crossed the country.
"He modified the mandatory crossing warning of two longs, a short and a long to sound like the opening notes of the national anthem," Hawthorn wrote. "He changed the first blast from an E flat minor to a major and added two aluminum horns to provide bass octaves."
Vancouverites still hear the first four notes of O Canada blasting out at 115 decibels from another of his centennial projects, a 10-horn effort at Canada Place, each day at noon.
Back in the day, almost the entire B.C. Ferries fleet was outfitted with AirChimes horns made by Swanson, who worked from a rural Nanaimo "whistle farm" where he could test and tune his products without annoying the neighbours.
It was premier W.A.C. Bennett who got Swanson to design the horns for the ferry fleet. "It's a very carefully tuned major chord, and the premier at the time seemed to like that kind of a chord and I tried to please him and give him what he wanted," Swanson said in a 1988 interview with Global News.
"Major is an exhilarating sound and minor is sad — a going away sort of sound. A major chord is marching and he was that kind of a fellow, he bobbed up and down when he walked."
Swanson was still working when he died in 1994 at age 89.