Now that Vancouver's civic election is mercifully over, we've had some time to reflect on what happened, what didn't happen and whether these jeans make our ass look fat. They do, by the way.
Here are some random observations from the coffee-stained trenches of community news and civic politics, a.k.a. The Weekend at Bernie's 2 of journalism — overlooked and underappreciated, but so essential to the fabric of democracy.
More people like bike lanes than Trump-style social media strategy
Give failed Coalition Vancouver mayoral hopeful Wai Young some credit. She carved out a spot for herself in a crowded field of candidates — it's just that not nearly enough people wanted to join her in that spot. She started her campaign by saying she'd tear up Vancouver's beloved bike lanes and introduce some sort of "mutual respect" agenda and it went downhill from there. She even resorted to giving her opponents on social media catchy, pejorative nicknames such as "Socialist Stewart," "Burnaby Bully," "Dithering Ken Sim," "Plain Cracker Ken Sim" and "Say Yes To Hidden Cash Hector." Sound familiar? Sure, it was entertaining, but in the end Young placed fourth, far back from the top three candidates, while her Coalition Vancouver team landed several bike lanes away from the winner's circle.
NEWS NOW: @WaiYoung at @VancouverSun/@TheProvince debate of 4 top-tier mayoralty candidates.

Just #TruthTeller Wai Young, #SocialistStewart, #SayYesToHiddenCashHector & #DitheringKenSim invited. But only Wai + @Coalition_YVR are 100% FOR THE PEOPLE!#vanpoli #vanRE #vanelxn pic.twitter.com/uiIfCEnFp5

— Coalition Vancouver (@Coalition_YVR) September 26, 2018
Vision's kiss was on no one's list
Notice how Vision — Vancouver's ruling party for the past 10 years — didn't endorse a mayoral candidate after its own candidate, Ian Campbell, stepped down?
That's because it would have been the kiss of death to whomever they endorsed. You can bet both independent candidates Shauna Sylvester and our eventual mayor Kennedy Stewart (who easily could have run under the Vision banner) were praying if not outright instructing Vision to not endorse them publically. Kind of like how we removed "big fan of The Cosby Show" from our online dating profile a couple years ago. 
Hey ho, it's Burnaby Joe
Though it happened outside of Vancouver's electoral boundaries, let's hear it for punk icon Joe "Shithead" Keithley for finally winning a spot on Burnaby council. The D.O.A. frontman and perennial political bridesmaid was elected to public office after umpteen attempts. No word yet if this will affect D.O.A.'s umpteenth reunion show, following its umpteenth final show.
I like big buttons and I cannot lie
Let's give props to OneCity's button game. Not only did the upstart party manage to elect one city councillor and one school trustee (that's one more elected official than Vision, if you're counting), they also had the best looking election buttons, with at least three different designs, including a craft-brewery friendly wood grain number for councillor-elect Christine Boyle.
What's up with CBC flaking out?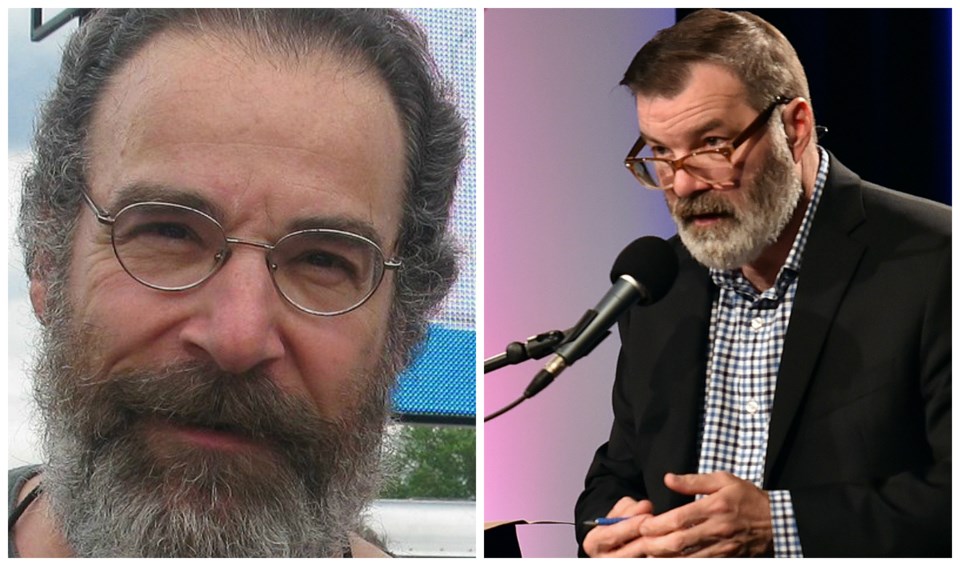 While watching the live stream of CBC Vancouver's election coverage and doing shirtless crunches and planks on our shag carpet, we noticed a few things. First, when did broadcaster Stephen Quinn start rocking the Mandy Patinkin look? In a word: hot. Second, who knew suit-wearing reporter Justin McElroy cleaned up so well? And thirdly, whose decision was it for CBC's election broadcast to go off the air at midnight, before all the votes were counted and the mayor's race yet to be decided. Was there a rerun of Murdoch Mysteries they were obligated to run? It seems ludicrous CBC would invest all this time and effort on election night and not see it to the bitter end.
Shame on all 61 per cent of you
Considering the myriad of issues facing Vancouver — homelessness, housing crisis, opioid epidemic, transit, just to name a few — not to mention the visceral disdain for Vision Vancouver we've witnessed over the past year and the record number of candidates stepping up to take their place, it is ridiculous and shameful that only 39 per cent of eligible voters bothered to fill out a ballot. Yes the ballot was long, and in a randomized order instead of alphabetical, and it takes a while to fill out, and you might have to line up to put your ballot in the voting machine, and you're busy and have things to do, blah, blah, blah. But seriously. Elections happen once every four years. If you have time to watch an episode of The Walking Dead — seriously, kill Negan already — or drink a beer or type a Facebook post about your dislike of "Mayor Moonbeam," you have time to vote.
And if you think that's being a little harsh, maybe go to a country where its citizens don't have the vote and ask how that's working out for them.