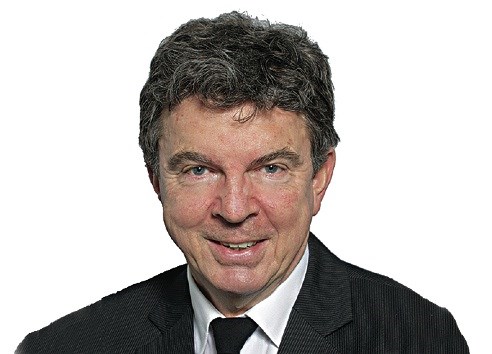 Everyone at the legislature was bustling through their busy lives Thursday. Lots of big things going on.
Outrage that protesters double-crossed the government and refused to leave the building after being invited for a courtesy meeting. Anticipation that they appeared to be putting out their smoky campfire and leaving. Another public-health briefing expected.
And all the usual running around. Busy, busy, busy.
Then all the routine fusses faded away to nothing.
Finance Minister Carole James walked up to a microphone, faltered slightly, but plowed through one of the gutsiest public appearances of her life.
She said she has been diagnosed with Parkinson's disease. That's a punch in the face that takes a bit of time to recover from. She has been coming to terms with it for a few weeks now, as anyone would attempt to do.
But over that time, she also delivered a budget speech, fulfilled a round of follow-up briefings and speeches, explained over and over her views on the condo-insurance crisis during heated debates and did the hundred other things that cram a cabinet minister's calendar.
All the while, she was probably self-checking constantly for the slight hand tremor and occasional balance difficulty that were the initial symptoms that led to the diagnosis. Is it getting worse? Is it getting better?
Parking those questions in some corner of her mind and just getting on with her job takes the definition of commitment to a new level.
The few minutes she spent breaking the news revealed the enormity of what she has been going through for the past month or so. It was a moment where everything else in the workaday world paled in significance.
As James noted at the outset: "It's a reminder that life presents us with the unexpected at any time."
Many in her position would have gone through that and then decided to step down to focus on their health.
James did the opposite. She said: "One of the first pieces of advice that the neurologist gave me was to take some time. Take some time to get over the shock, shock that everyone would feel with a life-changing diagnosis."
She did that — in the middle of putting the finishing touches on that budget — talked with her family and Premier John Horgan and decided to just carry on.
She said her symptoms are manageable, she just has to be careful with her balance. There isn't a need at this point for her to take medication. There is no correlation between the disease and stress, she has been told.
Her plan for the near future is as impressive as the determination she has shown in handling the past few weeks. She decided to make it all public because she said it was important to be open about what she's facing.
Between 10,000 and 13,000  people in B.C. live with Parkinson's disease. Some worry about the stigma that might come with the disease. So she's going to lay it all on the line publicly to encourage others to reach out for support.
"The more we discuss the disease, hopefully, the more people will reach out and not feel so alone."
So if more visible symptoms appear, she's going to be open about it. Meanwhile, she'll continue serving, with two provisos. The first is the standard one: "at the will of the premier."
That won't be an issue. Horgan said: "Parkinson's is a tough disease. Without diminishing the seriousness of the illness, Carole James is tougher."
The second is self-imposed: "As long as I can do this job 100 per cent."
Her only concession to the new reality is that she won't run again at the end of this term.
Her future is anyone's guess. But her disclosure Thursday did two things. It was another one of those jolting reminders about human frailty and the surprises that can come our way.
As James said: "Anyone can face a life-changing experience tomorrow or the next day. I just happen to have a name and diagnosis for mine."
It was also a compelling example of how to react to such a frightening change — with courage and grace.