OK, now that was a party. In case you missed it, the Juno Awards were back in town last weekend, and Vancouver once again proved we can be a pretty great host city for a major event, even without Uber, the Georgia Viaduct (it was closed for the red carpet) or anything resembling seasonal temperatures.
Full disclosure: my day job is with CBC Music, the media partner of the Junos. It was our gig, and we're proud to have the Junos back at the CBC after many years away. We wanted to deliver, well, everything now.
Here are a few of my personal highlights from Vancouver's 2018 Juno Weekend.
Juno Cup Jam
Huge kudos to 30-year Vancouver alt-rock institution Odds, who held down the stage at the Imperial last Thursday night as the backing band for the Juno Cup Jam, a pre-Juno Cup party that featured a cavalcade of Juno-nominated guest stars, notable musicians and athletes taking to the stage to belt out tunes by the Hip, Barenaked Ladies, Corin Raymond and more. I even got to bark out the Sonics' garage rock classic "Strychnine."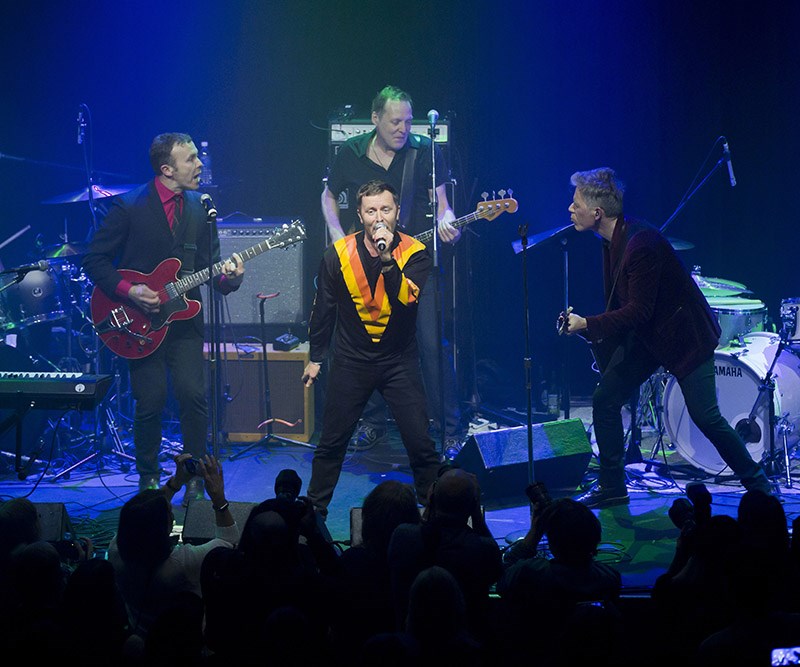 Juno Cup
I can happily report that my paranoid and pathetic ramblings from last week (all about my fear and insecurity of accepting the role as a goalie in the 15th annual Juno Cup) were for naught. The Juno Cup turned out to be one of the greatest experiences of my life. It certainly helped that I was traded at the last minute from the Juno-nominated musicians' team ("Rock") over to the ex-NHL-ers and Canadian Olympic stars ("Jock"). As a lifelong Canucks fan, you can imagine my dumbstruck awe when I nervously dragged my goalie gear into the locker room and saw my jersey hanging between those adorned with the names McLean, Ronning and Babych. My stacked team won a very close game in overtime in front of a packed Bill Copeland Arena in Burnaby. The winning goal was a beautiful backhander by Canadian national women's team Olympic champion Natalie Spooner. Celebrating the victory at centre ice with that group of players is something I'll never forget.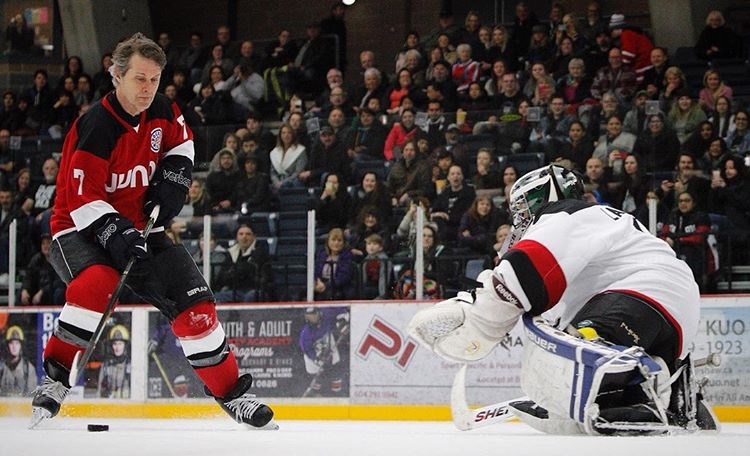 Juno Gala
On Saturday night, the majority of the 2018 Juno Awards were handed out at a massive, private (but live-streamed) gala "under the sails" at Canada Place, the 31-year-old Expo legacy landmark. The waterfront location is of course spectacular; the views divine… if you're outside. As a proud Vancouverite who loves to show off our city, I was stunned to realize the aging ballroom under the Canada Place sails has… nary a single window.
K-OS factor
The weirdest moment of Saturday's gala had to have been when Canadian hip hop star K-OS arrived late and missed his on-stage call time to introduce the tribute video to philanthropist Gary Slaight, the 2018 Humanitarian Juno winner. As the video played, K-OS was seen sprinting full speed through the ballroom towards the stage. Not realizing he was a presenter, several security guards instinctively gave chase and dive tackled K-OS to the ground. A few moments later, K-OS appeared on stage and out of breath, but otherwise seemingly OK, to present Slaight with his Juno. Bizarre.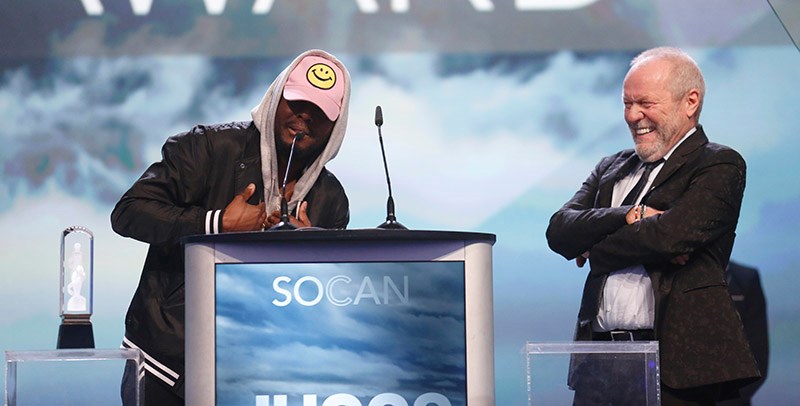 The Big Show
You know an awards show is stacked when Arcade Fire is the opening act. That set the tone for the calibre of the Sunday night Junos broadcast from Rogers Arena, including a fiery performance from Arkells, the arrival of the incredible Jesse Reyes (she won Breakthrough Artist of the Year), a stunning Sarah Harmer/City and Colour tribute to Gord Downie and a Barenaked Ladies reunion with Steven Page, just to name a few.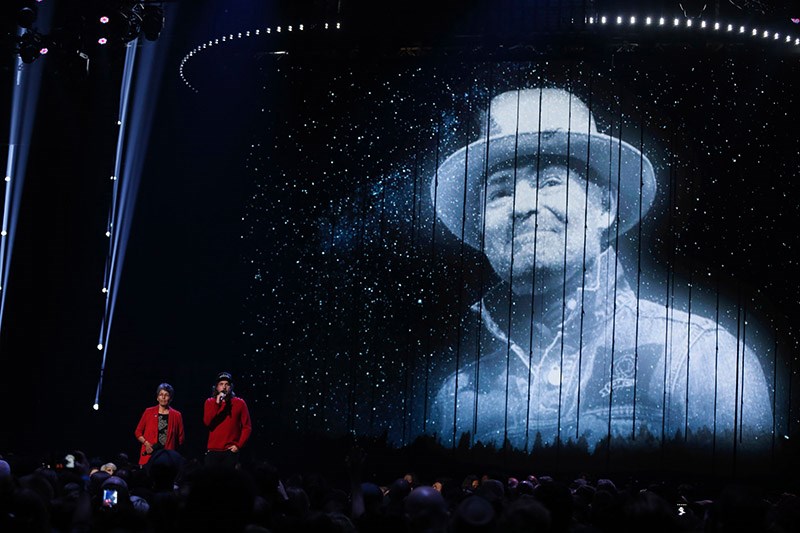 Culture and gender
Throughout the awards show on Sunday, gender parity and reconciliation were topics taking centre stage. There were several emotional moments that reflected the age we have hopefully, thankfully and finally entered into. Iqaluit band the Jerry Cans took to the stage with an uplifting performance in Inuktitut and throat singing that quickly became a celebration of Northern music featuring several notable Nunavut musicians through the generations. It meant so much to these performers to be recognized on this national stage that many of them broke down in tears and group hugs as soon as they exited the stage.
Other highlights included the unstoppable Buffy Sainte-Marie, a Northern Touch hip hop reunion and the aforementioned Colombian-Canadian Jessie Reyes emotionally thanking Canada with her proud, teary-eyed parents standing behind her, arm in arm.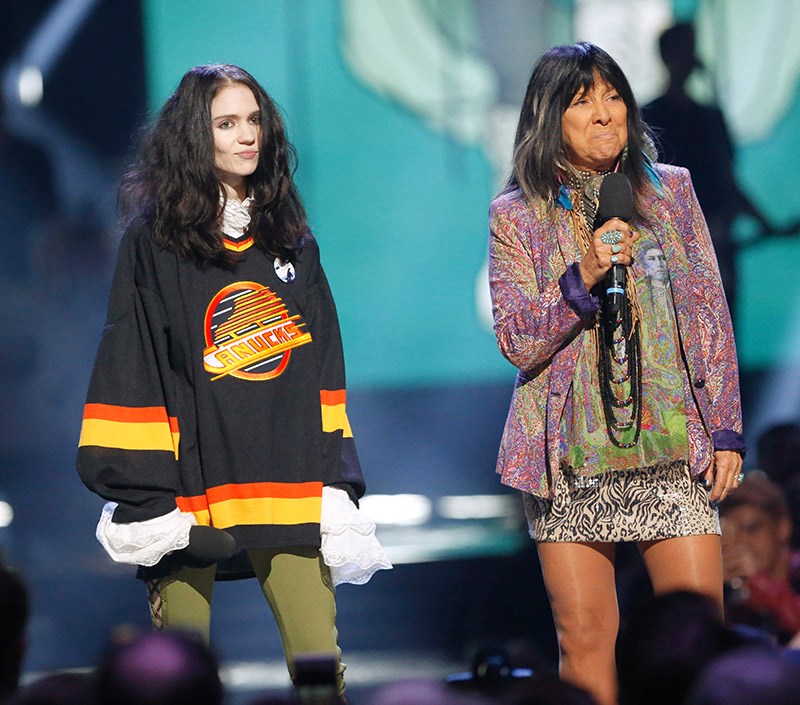 The importance of music education was also front-of-house all weekend long.
Beyond the glitz, glamour and industry of the Juno Awards, at the heart of weekend was a celebration of Canadian art and what felt like an honest effort to move us towards the kind of welcoming, empathetic, multicultural country that Gord Downie dreamed of us becoming — the Canada that I want to live in.