A new storefront in Yaletown has literally turned a lot of heads in recent days. Having people with needles sticking out of their arms reclining in fancy chairs by the main window will do that.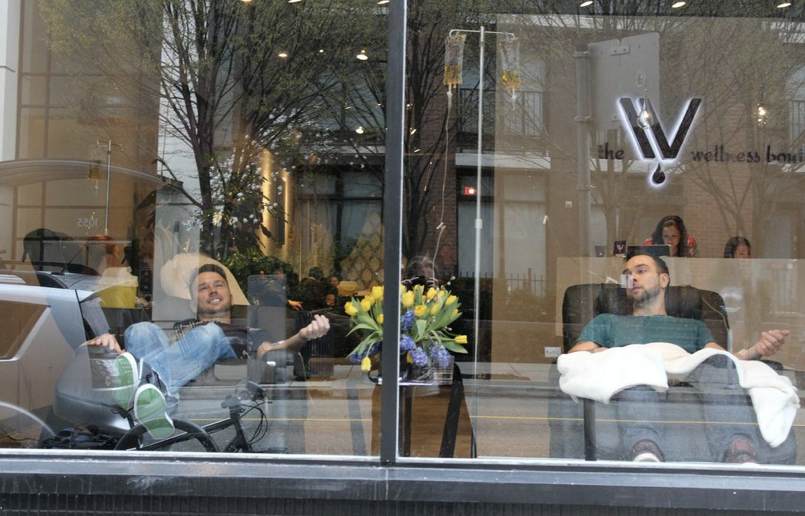 I first heard about the new IV Wellness Boutique last week after getting an email from a PR person I initially took for an April Fool's prank because the business she was promoting specializes in something called intravenous vitamin therapy.
Starting from $125 a pop, people can mainline a cocktail of vitamins, minerals, antitoxidants and amino acids in the comfort of a spa environment. The drips were originally used to by doctors to treat the severely sick or malnourished but are becoming increasingly popular as treatment for a wide variety of ailments after endorsements from celebrities of a certain age such as Madonna, Cindy Crawford and Simon Cowell.
Believers say getting their daily vitamin fix through an infusion directly into their bloodstream gives them a higher dose and better results. Doctors refer to it as parenteral nutrition and some studies suggest it can help fight some diseases. 
The new salon offers options to help treat everything from low libidos to hot flashes. But I'd put money on the most requested one being for their 45-minute hangover cure.
Rihanna recently tweeted a photo of getting what she called the party-girl drip to her 35 million followers and the service has become so popular in Las Vegas there is now a fleet of buses roaming the city to help the hungover in their time of need.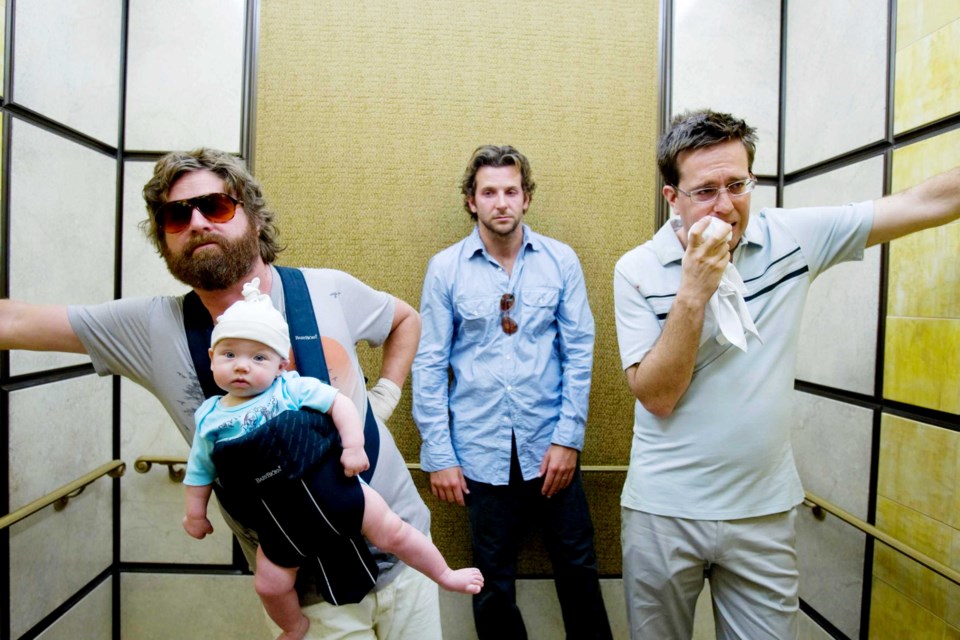 They still can't help you find Doug though.
It may feel like cheating but then again if you're allowed to cheat at anything in life and not feel bad about it, it's hangovers. And it's probably safer than injecting coffee into your veins.
Another option is to safeguard yourself against getting a hangover in the first place. The owners of IV Wellness hooked me up with a sample of "The Classic" energy booster before a Courier staff pub crawl to celebrate the end of a yearlong neighbourhood feature series.
I have to admit I felt fine the morning after, which is likely more than a few of my editorial department colleagues could say.