It started last week when I saw a Facebook post claiming Walmart had upped its prices on hand sanitizer due to the COVID-19 virus, so of course I had to go online and see for myself.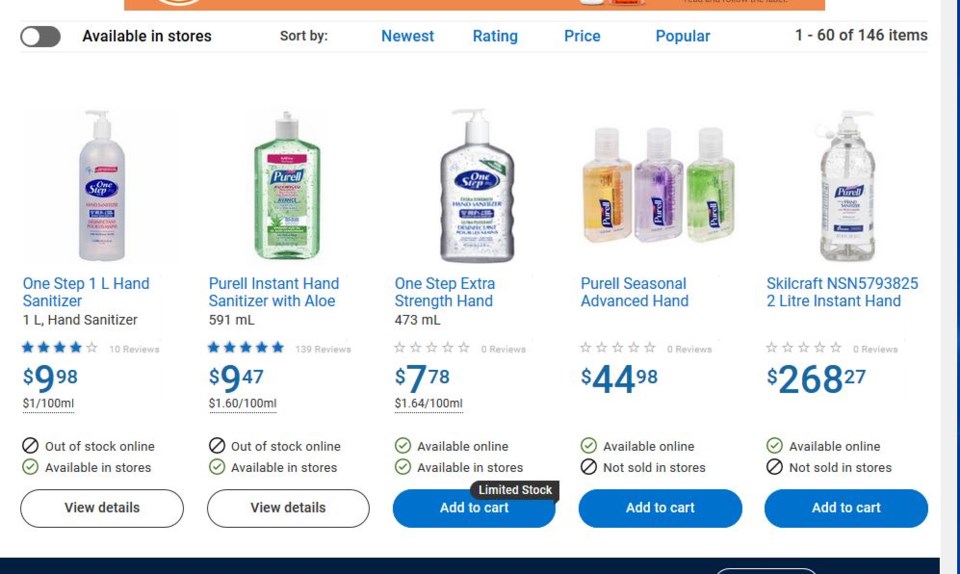 And there it was, right on the Walmart Canada website, a three-pack of small Purell "seasonal advanced" hand sanitizer for the low, low price of $44.98.
And, right beside it on the page, a two-litre bottle of Purell "instant" hand sanitizer for $268. 27.
Organic hand sanitizer $108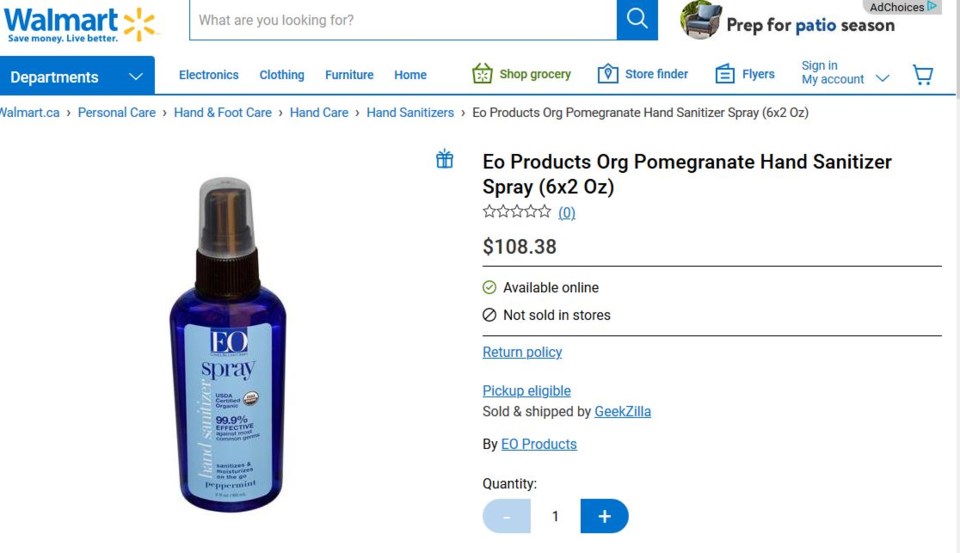 Which lead me to take a few moments to peruse Craigslist, famous for attracting only the highest forms of humanity (so not true). And, Craigslist Vancouver sellers did not disappoint.
The amount of hand sanitizer for sale on Craigslist points to the very fact there is no shortage, but I can only assume these sellers are hoping the fear of catching what's also known as the Coronavirus will drive people to pay exorbitant prices for what's normally available from between 99-cents and $10.
All I can say is, if these are the examples of humanity we're seeing in response to the Coronoavirus, heaven forbid the zombie apocolypse ever hits.
Kirkland toilet paper $80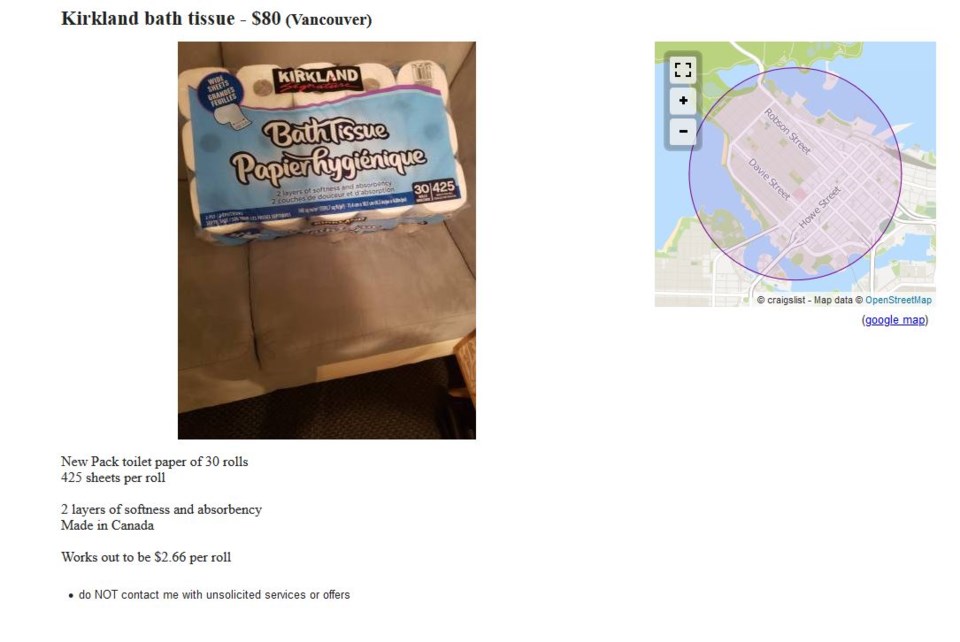 During the past week photos and social media posts of empty shelves and panicked buying of toilet paper at stores such as Costco made the news and contributed to the hoarding mentality, but there's very little for sale on Craigslist. I did notice one seller was taking a comedic jab at the situation by attempting to sell a single roll of "hard to find" toilet paper for $100.
These are just a few examples of the posts I found on Craigslist Vancouver this week.
"Like new" hand sanitizer, just needs a new clutch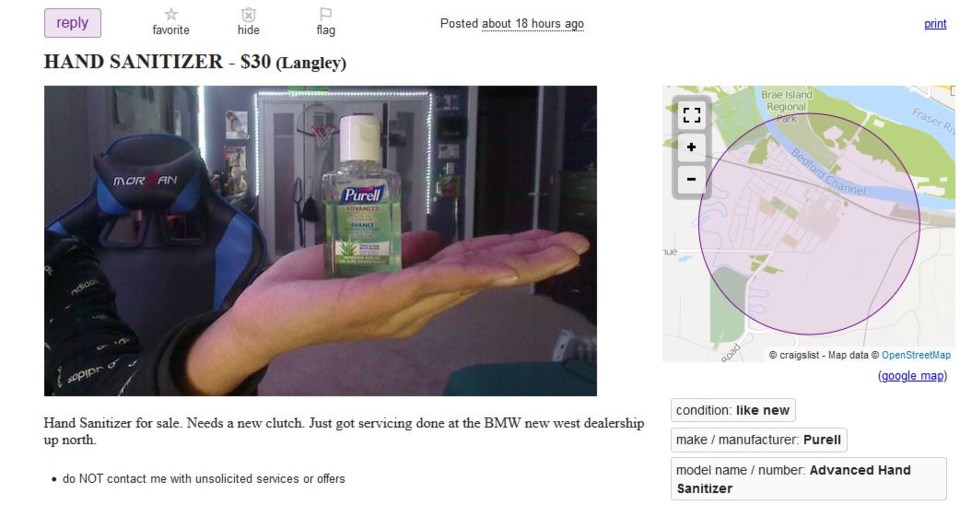 $3 toilet paper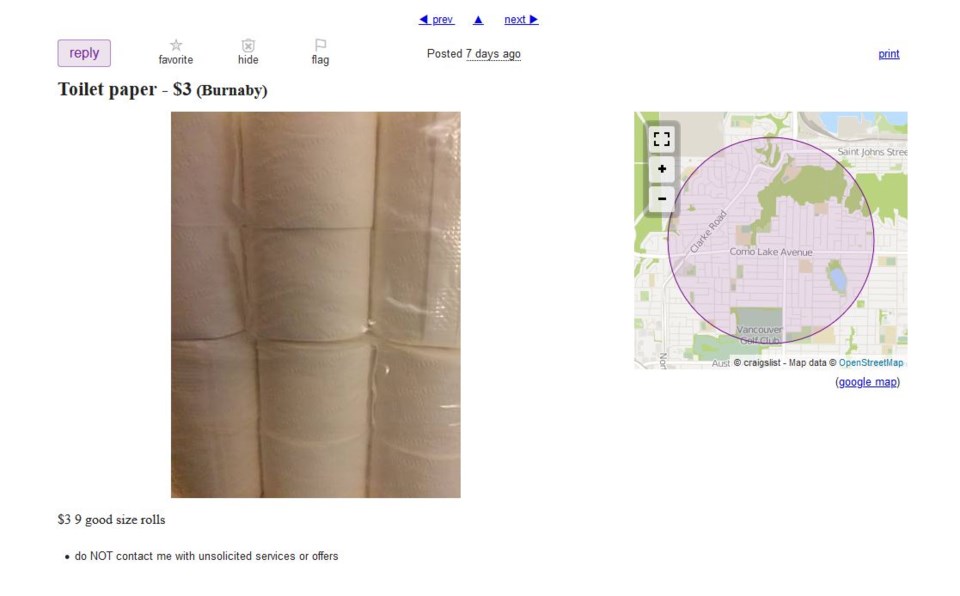 Virus Fighting Kit $200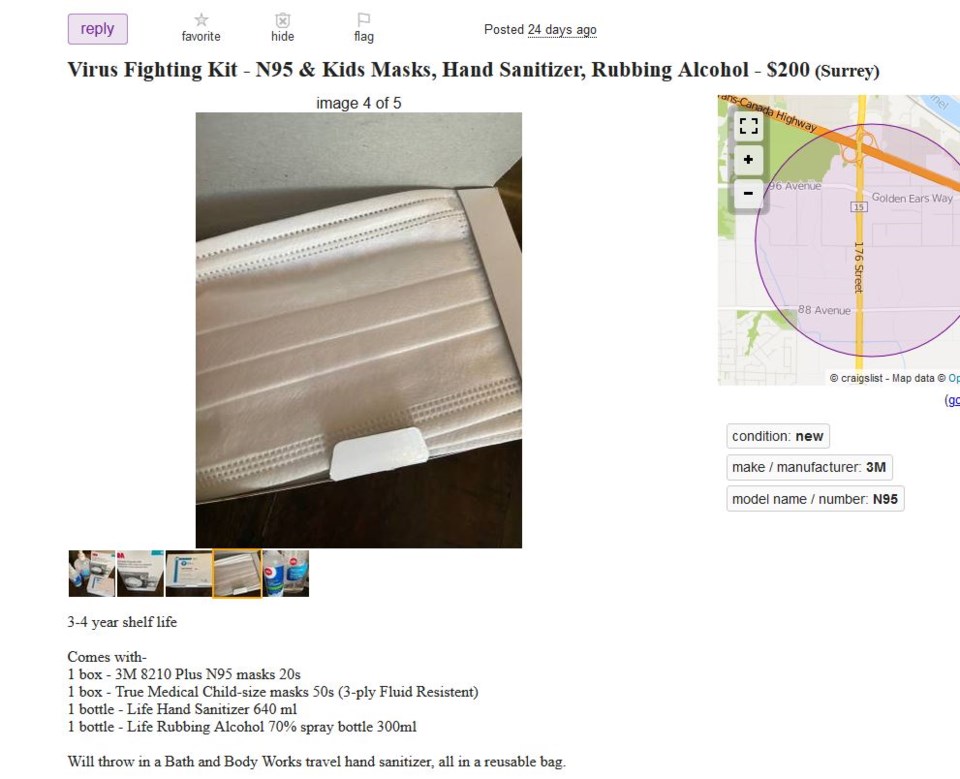 Home Wellness Collection $60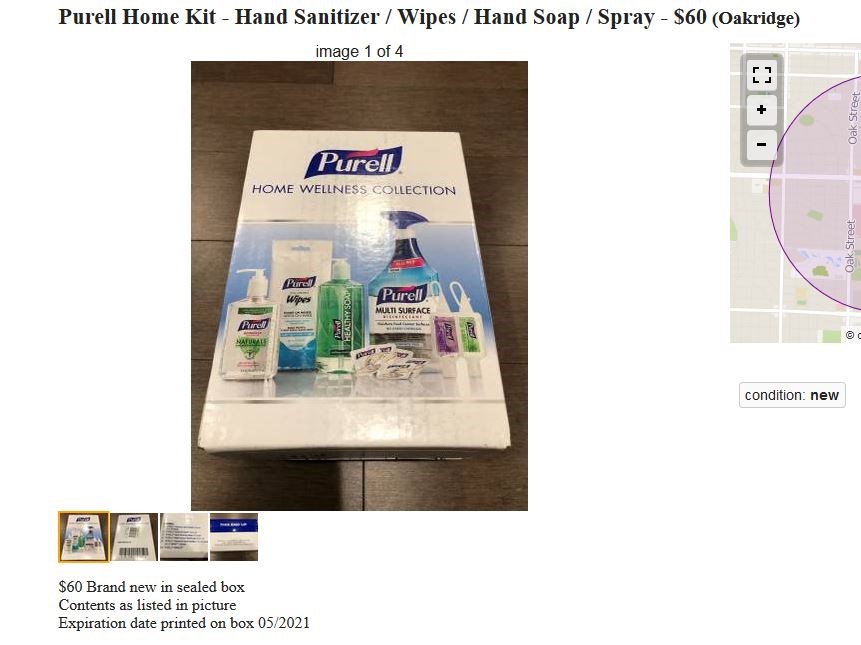 Purell hand sanitizer -- and a warning