My recent columns about the disgusting condition of city-owned public parking garages, the need for more public toilets, homeless people camping on sidewalks and diminishing civic pride generated many responses from Courier readers.
While some saw my columns as an unnecessary attack on the homeless, most agreed the city should do a better job of cleaning its parking garages, removing discarded needles from public areas and managing graffiti.
However, I received a surprising email from one reader who wrote to share what he personally has been doing to address what he saw as the deteriorating condition of our public infrastructure.
His story is about the Arbutus Corridor where the lingering conflict between CPR and the city resulted in 15 years of neglect. Graffiti was everywhere, along with garbage and an extremely poor sense of civic pride. However, as we all know, this has changed.
Thanks to an agreement between the city and CPR, the rails were removed in 2016, and the Arbutus Greenway came into existence. It took a while, but it has become an important commuter route for cyclists and a pleasurable walkway for joggers and dog walkers. 
As both corridor users and passersby may have noticed at every level crossing there are large metal boxes that once controlled the railway's flashing lights and bells. They had become unsightly and covered with graffiti. However, at his own expense, this individual regularly paints over the graffiti on each of the 17 boxes with colourful designs.  
He has also built street furniture at 16th and Arbutus — a place he calls Crossbuck Park — in an attempt to preserve a tiny bit of railway history, something he claims the city has very little interest in.
While city officials might worry about the consequences of other citizens deciding to take the beautification of the city into their own hands, I would like to think that, with some management, this could be a positive thing.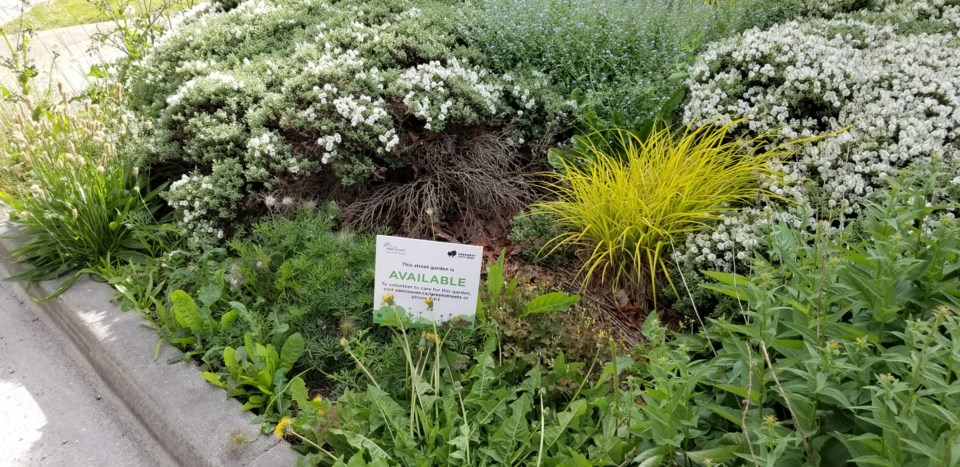 After all, we have a precedent in the Greenest City 2020 "street garden" program in which neighbourhood volunteers attractively landscape public boulevards and traffic circles.
City-organized neighbourhood cleanups are another example of residents undertaking what most usually expect government to do.
Another surprising response to my last column was the number of people who urged me to watch a Seattle KOMO 4 television news special titled "Seattle is Dying."
This controversial program has attracted almost four million views and deals with the problems of homelessness, drug addiction and crime in that city. While the situation portrayed is horrific, and much worse than what most of us think is happening in Vancouver, Seattle wasn't always as bad as it is today.
Moreover, the problems featured in the film are found in many cities throughout America, especially those on the West Coast.
The program is the third in a trilogy. The first was called "There But For the Grace of God..." which explored homelessness in 2016.
The second was called "Demon at the Door" about heroin addiction.
As the producer notes, this third program is about the consequences of homelessness and drug addiction. It interviews citizens who no longer feel safe taking their families into downtown Seattle and parents who won't take their children into neighbourhood parks. It's about the growing degradation in the downtown and related theft and crime.
But it does offer a solution, namely the Medication-Assisted Treatment (MAT) program in Providence Rhode Island administered by that state's Department of Corrections.
An online review of the "Seattle is Dying" documentary reveals considerable angry debate about the program and how it proposes addressing the related problems of homelessness, drug addiction and mental illness.
I shared the documentary on Twitter, adding that Vancouver is not Seattle.
However, a False Creek resident responded: "The personal sickness and despair shown is exactly what we see in our 'hood daily. The garbage and filth on the streets, the stench, the crime — all the same. The successful approach in Rhode Island saves lives and preserves quality of life for all. Why can't YVR dobetter?"
The personal sickness & despair shown is exactly what we see in our 'hood daily. The garbage & filth on the streets, the stench, the crime - all the same. The successful approach in Rhode Island saves lives & preserves quality of life for all Why can't YVR do better? https://t.co/nxBS0ep4jZ

— Fern Jeffries (@fernatme) June 2, 2019
I agree. Vancouver must do better. But it will take combined action by politicians, city officials, police and caring residents like the Courier reader who regularly paints Arbutus Corridor electrical boxes.