I write to you from Nanning in southern China where I have spent the past week. With an administrative area population of seven million, it ranks as the country's 40th largest city. That's not a typo.
I was invited here by a Canadian client to tour housing developments and resort-oriented communities, and not to sell condos as suggested by one internet troll.
While friends and colleagues cautioned me not to visit China at this time, I had no qualms about going, and rightly so. Even though Meng Wanzhou'sVancouver arrest was on TV and in the newspapers, at no time did I feel uncomfortable being a Canadian.
On the contrary, I discovered many Chinese have warm feelings towards Canadians as a result of Canadian doctor Norman Bethune who did much for the Chinese people.
It was also noteworthy that the latest China Daily account of Meng Wanzhou's confinement blamed the Americans, not Canadians.
This was my fifth trip to China. While somewhat familiar with other cities, I did not know what to expect in Nanning. What I found was a surprisingly green, clean, smog-free city. In the coastal city of Beihai, I enjoyed a sparkling white sand beach and sunny 20 plus degree Celsius day.
These cities offered some interesting lessons for Vancouver.
Nanning has banned gas-powered motorcycles and scooters. Instead residents get around on electric scooters without the noise and fumes often experienced in Asian cities.
While the ban was to reduce pollution and GHGs, the local authorities also care about noise levels. This was apparent in Nanhu Park, Nanning's version of Stanley Park, where an electronic display constantly monitored nearby noise levels in decibels.
I would like to see Vancouver ban excessively loud motorcycles.
While I only saw a small part of the city, the streets were exceptionally clean and often lined with manicured hedges and street trees. In comparison, with a few exceptions, Vancouver streets often have weed-strewn medians and need a good cleaning.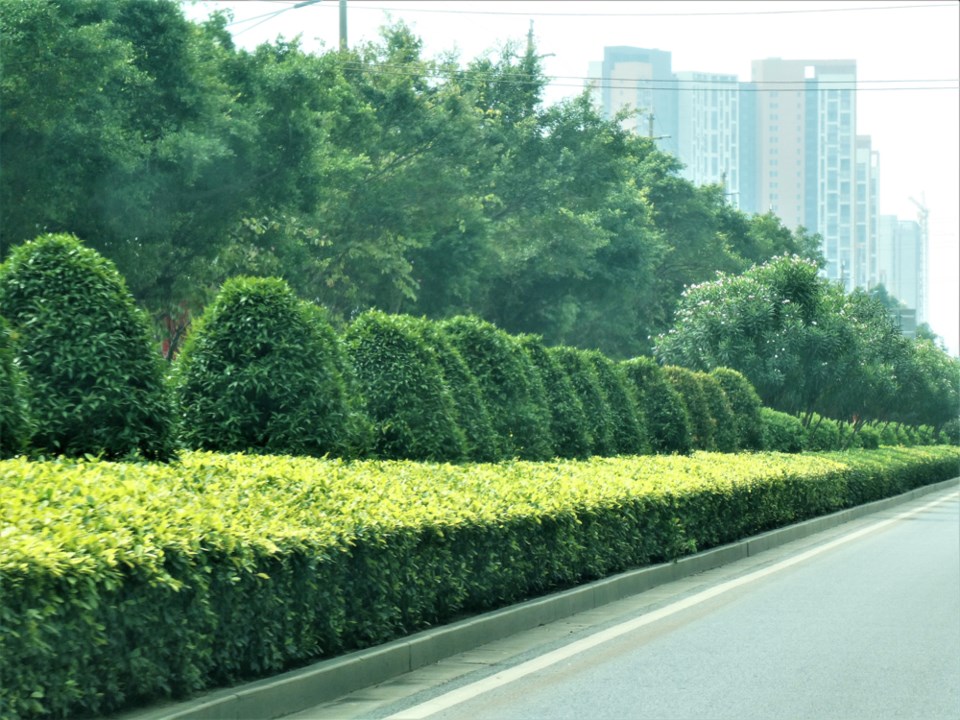 Some commercial streets resembled Vancouver's leafy residential streets with a solid, continuous tree canopy. They were particularly beautiful because the wiring was underground. While Vancouverites take overhead wires for granted, we shouldn't. Too many of our streets and lanes look like they belong in a developing country.
Nowhere did I see any graffiti or homeless people camped out with their sleeping bags like I often see at Burrard and Georgia and in the Downtown Eastside.
On the Beihai waterfront, dozens of people were dancing outside on a plaza. In a Nanning park I came across an outdoor roller-skating rink and other attractions. While Vancouverites generally applaud the removal of the zoo and commercial activities from Stanley Park, perhaps we have gone too far. The same might be said about our waterfront walkway system where additional vendors would add vitality.
When my host took me to a major new shopping centre, I was shocked to discover we didn't have to stop to get a ticket or pay at a machine. Instead, a transponder in our vehicle automatically registered when we entered and when we left. Each month a bill is sent to the owner. The transponder also calculates tolls on certain roads, while on other tolled roads you stop and pay.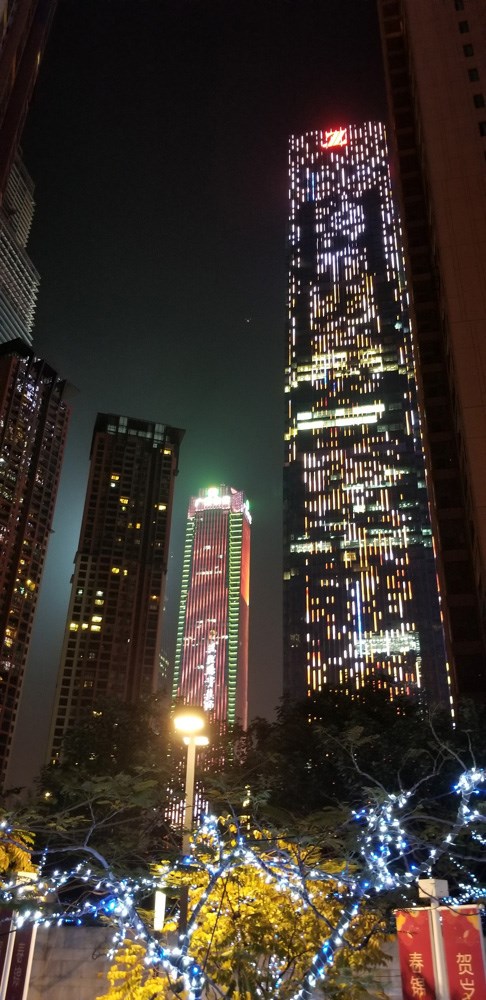 Along some major roads, I was astonished to see large, colourful overhead digital displays that monitor traffic congestion and advise on the best routes to take. At night, surrounding office towers were lit up like TV screens.
While many Chinese love to visit Vancouver, I can highly recommend China as a tourist destination. Don't worry about not speaking the language. In many places English signs can be found, although sometimes they are more comical than informative.
If you use a "Roam like Home" phone program, despite claims to the contrary, Google is available. You can also download Google Translate to read menus or enjoy a conversation. If you are not familiar with this app, check it out. It's marvelous.
My visa was relatively easy to obtain and allows multiple entries for up to 60 days, for five years.
Notwithstanding the high-level political tensions between our countries, I found China to be most friendly and welcoming. I am sure you would too.