There are at least 800 students studying at colleges and universities across B.C., who wouldn't have been able to do so a few years ago. That's because, in 2013, a few universities, spurred on by child advocate Mary Ellen Turpel-Lafond and led by Vancouver Island University, decided to give former foster children free tuition.
In 2017, the then-new NDP government ran with this initiative, announcing tuition would be free at all public post-sectondary schools, for people aged 19 to 26, who had been in government care for at least two years.
There were 189 students studying under the university-funded program in 2017 — today the number is 806. Despite that huge growth, there's even more demand from former foster kids who don't meet the criteria. Several universities have stepped up for those folks — removing the age limit and paying for it out of their own budgets.
That's not insignificant — at VIU, their first class of 19 former foster children in 2013 had an average age of 29. At UBC's Vancouver campus this year, 32 students are on tuition waivers — 15 on the government waiver and 17 who are on UBC's more flexible waiver.
Universities have found that supporting these young people through their educations resonates with donors. At VIU, they've found a donor who pays for all of their textbooks and have raised enough money to give each student a cheque to help with expenses every semester.
Recently, B.C. Premier John Horgan commended this program for providing hope and opportunity.
"The province is also a parent. The province also has a responsibility to those children who, over time, without any responsibility themselves, become wards of the state — children that are the responsibility of the government," Horgan said. "[These students are] developing skills to make a better life for themselves, a better future for their community and making B.C. stronger for the effort. It helps break a cycle of poverty and hopelessness that I believe is the responsibility of all of us."
Breaking those cycles is important. So often, when children in foster care appear in the news, it's because of a tragedy. But here, the province is allowing these students to create amazing futures for themselves, something that they may have never imagined.
Tia Schaefer, a third-year student in the child and youth care program at VIU who is using a tuition waiver, said when she turned 19 and lost her government support, she worked in several part-time and full-time jobs, scrambling to make ends meet. She wasn't even able to consider university until she learned about the tuition waivers. Today, she's a year out from graduation and considering grad school — if she can afford it. (Grad schools are — so far — not covered by tuition waivers.)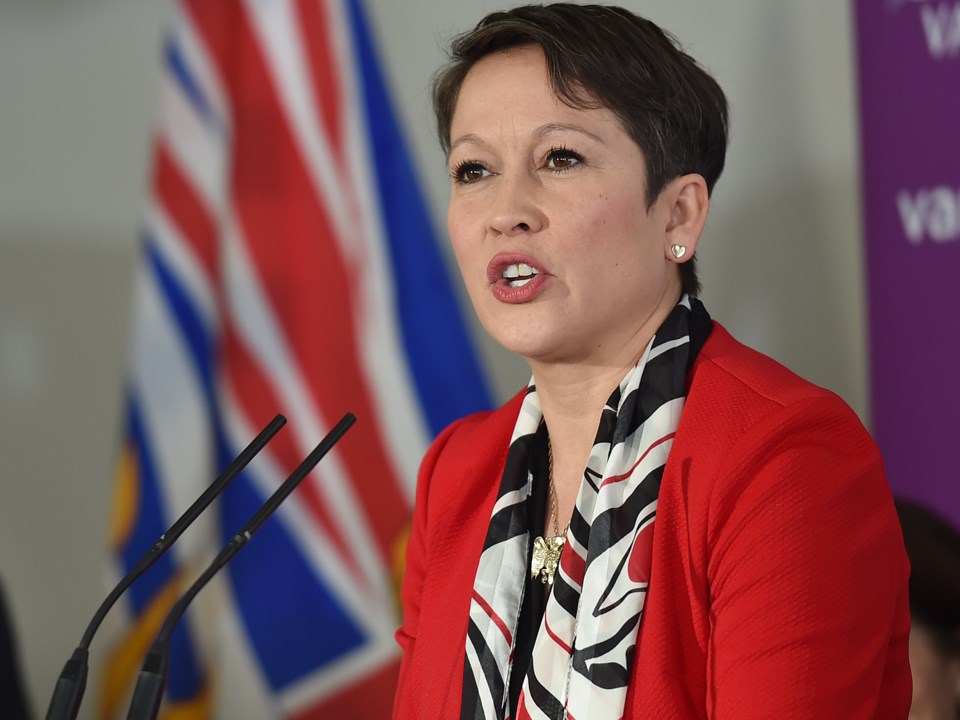 Advanced Education Minister Melanie Mark, who is herself a former youth in care and an Indigenous person, recognizes these students' potential, saying these students are going to have a chance to be doctors, nurses, tradespeople — futures that are now within reach.
"I feel like we're just planting seeds and really trying to culture a promising young people who were from care," Mark said. "I will continue to do advocacy to get the supports that young people need, along with Minister Conroy, from the Ministry for Children and Families."
While the tuition waiver story is for the most part very positive, there are other aspects of child welfare that are not.
Over the next few months, a group of journalists will be digging into some of the challenges, as part of a journalism collaboration called Spotlight: Child Welfare, which aims to deepen and improve reporting on B.C.'s child-welfare system. The team includes journalists from several publications, including Vancouver Courier, the Discourse, the Tyee, Star Metro, Black Press, National Observer and freelance journalists and filmmakers.
Look for related stories about education and others about the cost of foster care versus the cost of supporting families to stay together, audits of child welfare service organizations and much more.
The solutions-based project is funded in part by the Vancouver Foundation, with some support for evaluation from Kwantlen Polytechnic University and, of course, the participating media companies, including Vancouver Courier. The project was initiated by the Discourse, and Discourse reporter Brielle Morgan is managing it.
Stories will be published throughout the summer and into September.
This story was produced as part of Spotlight: Child Welfare — a collaborative journalism project that aims to deepen reporting on B.C.'s child-welfare system. Tell us what you think about the story and see more child-welfare stories here.