In the weeks leading up to Vancouver's municipal election, we've taken it upon ourselves to sift through the countless hours (OK, minutes) of campaign videos for candidates running for mayor.
One candidate, Vision's Ian Campbell, withdrew from the race mere minutes after we dissected his eerie, David Lynchian promo video online.
Coincidence?
Probably.
This time out, we examine not one, but two, campaign vids for NPA candidate Ken Sim.
And immediately a few things are apparent.
The guy is ripped.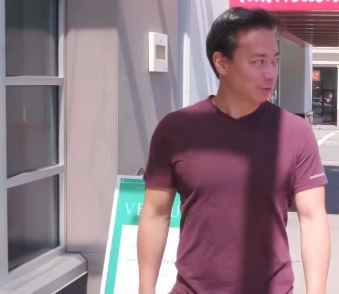 Not in a roid-monkey kind of way, but in a "I'm a middle age dude who takes care of himself and regularly works out and probably looks damn fine without a shirt" kind of way.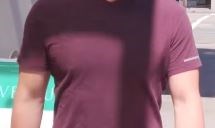 The other thing we gleaned is that Sim has a heavy metal past. At least superficially.
One childhood photo featured in a video shows Sim sporting a Judas Priest T-shirt for the 1982 album Screaming for Vengeance.
Although Sim always struck us as more of a Stryper or Krokus man, he'd be wise to exploit that photo more and use Judas Priest song titles in his campaign. For instance, "Delivering the Goods" from 1979's Hell Bent for Leather or "Some Heads are Gonna Roll" from 1984's Defenders of the Faith or even "Hard as Iron" from 1988's Ram it Down. Is it getting hot in here?
Will Sim's heavy metal pedigree resonate with West Side voters who don't want duplexes, bike lanes or reefer cigarettes in their pristine neighbourhoods? Probably not. But to quote Judas Priest's leather-clad frontman Rob Halford, "Out there is a fortune waiting to be had/ If you think I'll let it go you're mad/You've got another thing comin'/You've got another thing comin'/You've got another thing comin'."