Examining data and trends in commercial and industrial real estate could be described "taking the 10,000-foot view" – but how about taking a rather more literal 2,000-foot view of the market?
CoStar Group, a global commercial real estate intelligence firm working in the U.S., Canada and the U.K., recently launched aerial research and photography flights over the Lower Mainland to supplement its wide-ranging information about the region's commercial, industrial and multi-family real estate.
Taking to the skies in a four-seater plane equipped with a rotating high-resolution camera on the underside of the fuselage, CoStar flies its researcher and photographer, Jessica Broom (and sometimes guests such as clients and media) over the region. Using CoStar's extensive information and mapping to guide her, Broom is able to zoom in on and photograph primarily under-construction properties.
Broom may also discover properties that the company previously didn't know about, but mostly the imagery is used to accompany the information CoStar already has in its database. "It's a combination of the two," said Broom, who flies all over North America for CoStar and hails from Memphis, Tennessee.
Building the intelligence
This visual information is fed into CoStar's platform to accompany its intelligence on the full inventory of commercial and industrial properties in every market that it covers, whether existing or under-construction buildings.
CoStar has a huge team of researchers that gather the information, divided into different markets. Of the approximately 1,900 research associates that CoStar employs, a group out of Toronto focuses on the Canadian market. Most are telephone-based, cold-calling developers, brokers, landowners and more to find out everything they can about existing inventory. But a total of 200-plus researchers are vehicle based, with two cars currently driving around the Lower Mainland at any given moment, photographing buildings and sites from the ground and even sending up drones for more aerial research and photography.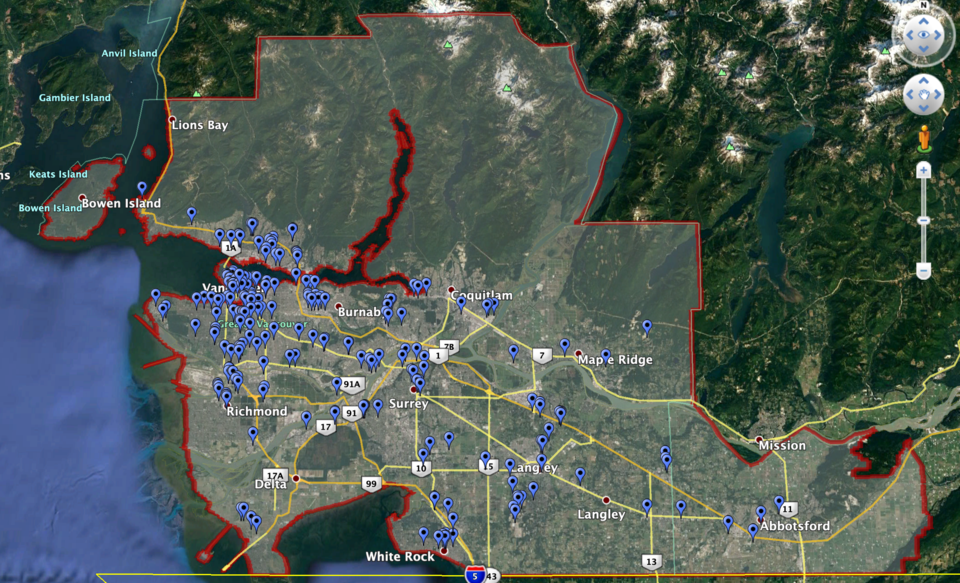 Patrick Mitchell, CoStar's regional director for Western Canada, told Glacier Media, "Our platform covers all asset classes – office, industrial, retail, hospitality, multi-family – anything to do with commercial real estate. We collect data on those assets – for example, with an office building, it's: who owns the office building? Is it for sale, or for lease? Has it seen transactions and, if so, who has bought and sold that building in the past? Who are the tenants in that building, so we can track leasing activity and tenants moving in and out of the building? What specific floors are each of the tenants located on? What type of business do they do and how much square footage do they occupy? What are their lease terms? Etc."
He added, "The images we're taking today are just one piece of the puzzle."
The business model
Mitchell explained that CoStar's clients subscribe to access the intelligence platform, which includes all this data on virtually every commercial building in each market, along with map views and photographs.
"Our clients are landowners, developers, property management companies, commercial brokers and brokerage firms, lenders and appraisers – many different verticals within the commercial real estate industry who need access to our intelligence for their day-to-day needs."
The company has been in Metro Vancouver for around five years, but the aerial photography flights are new to the market, as a basis of data is required before the photography can be targeted well enough to make flights efficient.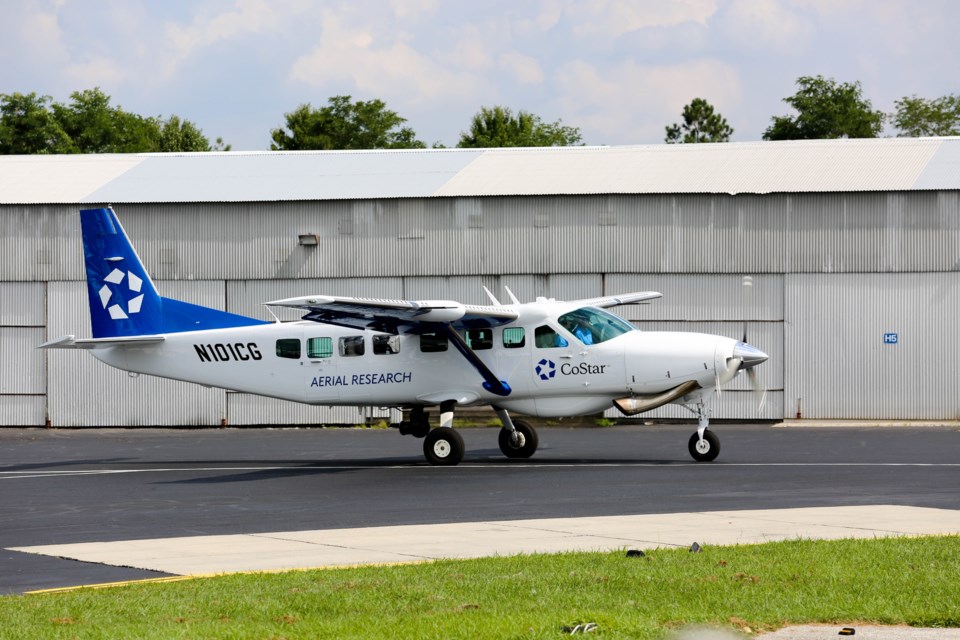 All this information is subscriber only, but CoStar said that it would soon be issuing regular Metro Vancouver market updates to the industry, with macro-level analytics and forecasts based on its intelligence – including trends, sales, leasing activity and vacancy rates in each asset class.