For the next 10 days, leading up to The Cheaper Show's 10th annual one night art show, we're introducing you to 10 artists out of the 200 who will be showing their work, available to purchase for $200 a piece. Head curator, Jessica Delorme, has hand picked a range of artists she. Please note that these works we're showing you are not the pieces for sale, they are simply samples of the artists' work.
Fifth up is Alicia Reyes McNamara from Mendocino, California.
I was born in Chicago, Illinois. I received my Bachelor's degree in Fine Arts at the California College of the Arts and Crafts in 2006.
After I graduated, I volunteered to go to Honduras and become the coordinator of a new Special Ed. School, La Esperanza, in El Progreso. For two and a half years, I lived in the community with a remarkable and involved Honduran family, that continue to inspire me. After my time in Central America I went to Lisbon, Portugal where I was a painting teacher for disabled adults.
Now back in the states, I am currently an Artist in Residence at the Mendocino Art Center in California.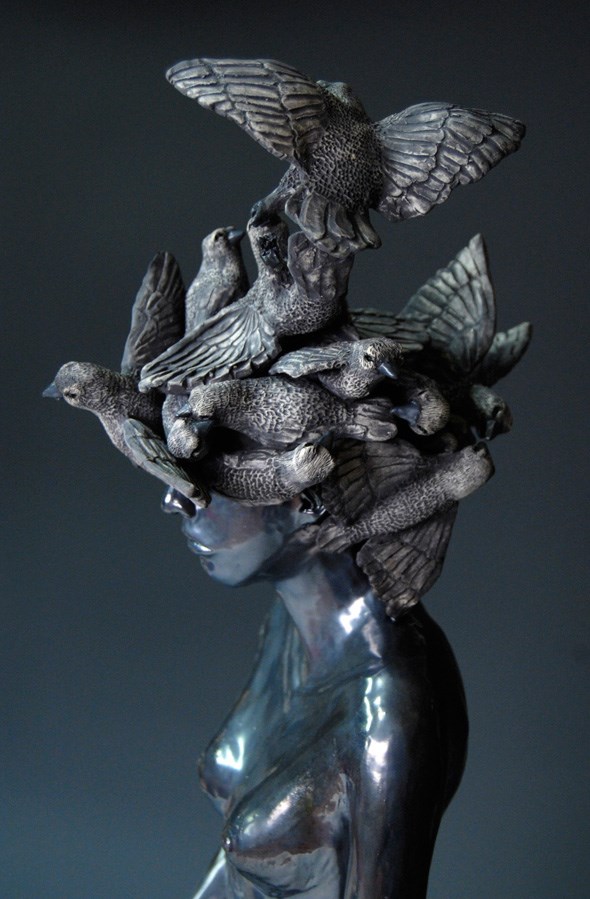 Learn more about Alicia and the other 199 artists in The Cheaper Show 10 on their at TheCheaperShow.com and be sure to come out to the show on June 25th.