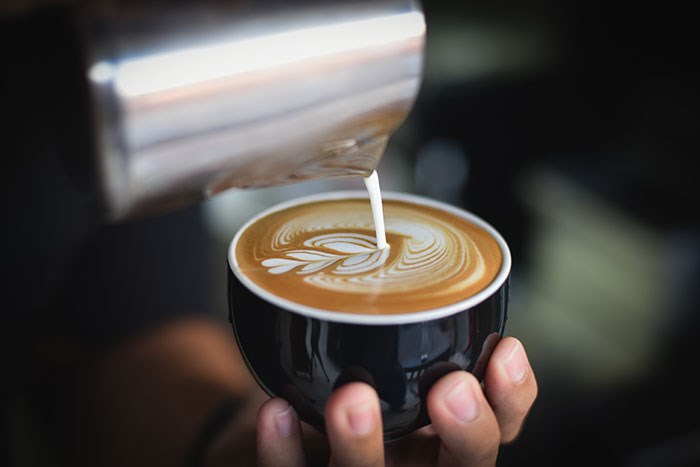 With the days getting colder and wetter, people need a bit of warmth to brighten up their days and this weekend we have just the cure, with the Beanstock Coffee Festival. Come and enjoy a delicious cup of coffee from some of Vancouver's finest coffee roasters and indulge in your love of coffee.
But that's not all, our friends at Do604 have a list of the hottest events and festivals this weekend, guaranteed to take away your rainy day blues.
Baio with Teen Daze
Friday Nov 24 at The Fox Cabaret
Kick of the weekend with some gorgeous indie rock and worldbeat, with Baio. Showing off his funky guitar riffs, combined with beautiful synths and lyrics layered with meaning and love. Joining the lineup is local indie pop sensation Teen Daze.
Rural Alberta Advantage with Yukon Blonde
Friday Nov 24 at the Commodore
Canadian indie rock group Rural Alberta Advantage will be in Vancouver this weekend on tour to promote their new album "The Wild", bringing us their unique take on indie rock consisting of powerful guitar melodies and deep emotional lyrics. But that's not all, kicking off the night will be the funky, local indie rock legends Yukon Blonde!

Electro Swing 6 Year Anniversary Party
Saturday Nov 25 at The Waldorf
Are you missing the good old days, when swing dancing was all the rage and the beautiful sounds of the saxophone and trumpet blessed our ears? Then why not head down to The Waldorf this Saturday. With a program that includes, Swing dance lessons and showcases, live jazz and electro swing bands and circus performances. The 30's are back, baby!

Third Annual Burlesque Marathong
Saturday Nov 25 at The Rio
This weekend, The Rio Theatre brings us one of Vancouver's biggest burlesque events with over 25 acts ready to show off some skin and bring you an amazing variety of delightful acts, with performers from the Vancouver Burlesque Center, Virago Nation, The Lost Girls amongst many more. Do not miss this opportunity to enjoy the biggest Burlesque night of the year.

Beanstock Coffee Festival - sold out!
Sunday Nov 26 at 298 Alexander St
The end of the weekend brings us an amazing celebration of coffee with the Beanstock Coffee Festival, showing off Vancouver's best independent micro-roasters. With over 25 roasters to choose from, do not miss this great opportunity to get an up close and personal view of how your favorite roast is brewed. But that's not all, the festival also features artisanal food vendors, craft beer, and coffee based cocktail mixings.

An Acoustic Evening with Dispatch - sold out
Sunday Nov 26 at The Imperial
To cap of an amazing weekend, why not join Dispatch at the Imperial. Getting up close and personal with the crowd, the band aim to show off their acoustic skills while still showcasing their unique style of music that taps into the rhythm of human peace and the difficulties that plague the world, bringing you ever closer to the human spirit.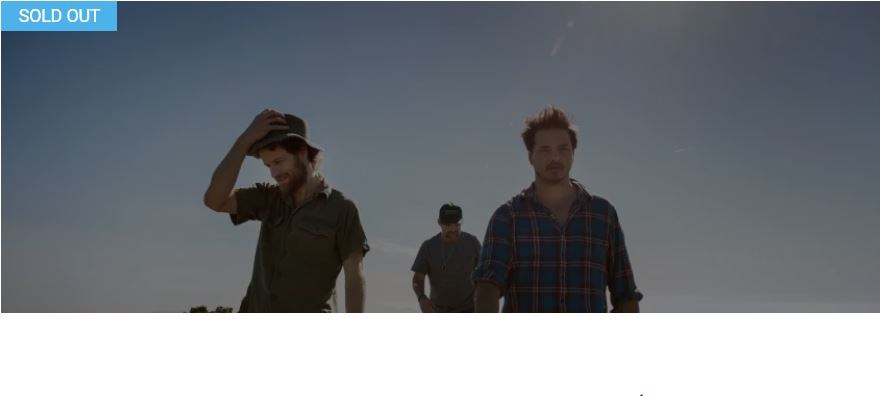 Emily Carr's Legendary Student Art Sale
All weekend at Emily Carr University
If your walls have been looking a bit bare lately, then don't despair. Emily Carr's legendary sale is back. Featuring artworks from over 100 up and coming local artists all showcasing their original artwork and available for purchase at reasonable prices, this is a fantastic way to get up close and personal with Vancouver's rising artists.

20th Annual European Union Film Festival
All weekend at The Cinematheque
A special treat for you this weekend, The Cinematheque is bringing to you their annual European Union Film Festival, with entries from over 25 EU members. Come check out amazing films such as "Marie Curie: The Courage of Knowledge" a thrilling tale about the brilliant Nobel winning physicist and the struggles she went through as she revolutionized modern science.

11th Biennial Dance in Vancouver
All weekend at The Dance Centre
The Dance Centre presents their 11th Biennial Dance In Vancouver, with beautifully choreographed works by Aeriosa, Karen Jameison, Dancers of Damelahamid, Lesley Telford amongst many others. Do not miss this amazing chance to experience the energy and innovation of contemporary dance generated by our local talented artists and dancers.

Canyon Lights
All weekend at Capilano Suspension Bridge Park
This weekend Capilano Suspension Bridge starts off their annual light display. With over hundreds of thousands of lights glittering throughout the park, come and enjoy their treetop adventures, the Snowy Owl Prowl, have a blast decorating gingerbread men or just have a good old sing along with the holiday band. Fun for all, young and old.

Have an awesome weekend checking out these shows! You can always head to our Vancouver Events calendar, powered by Do604, for a full list of our recommended things to see and do in Vancouver.