Every week our friends at The Georgia Straight provide us with a preview of what you'll see on – and in – their paper that week. They are THE source for lifestyle and entertainment in our city and along with their robust online presence they've always released a print edition, distributed everywhere each Thursday.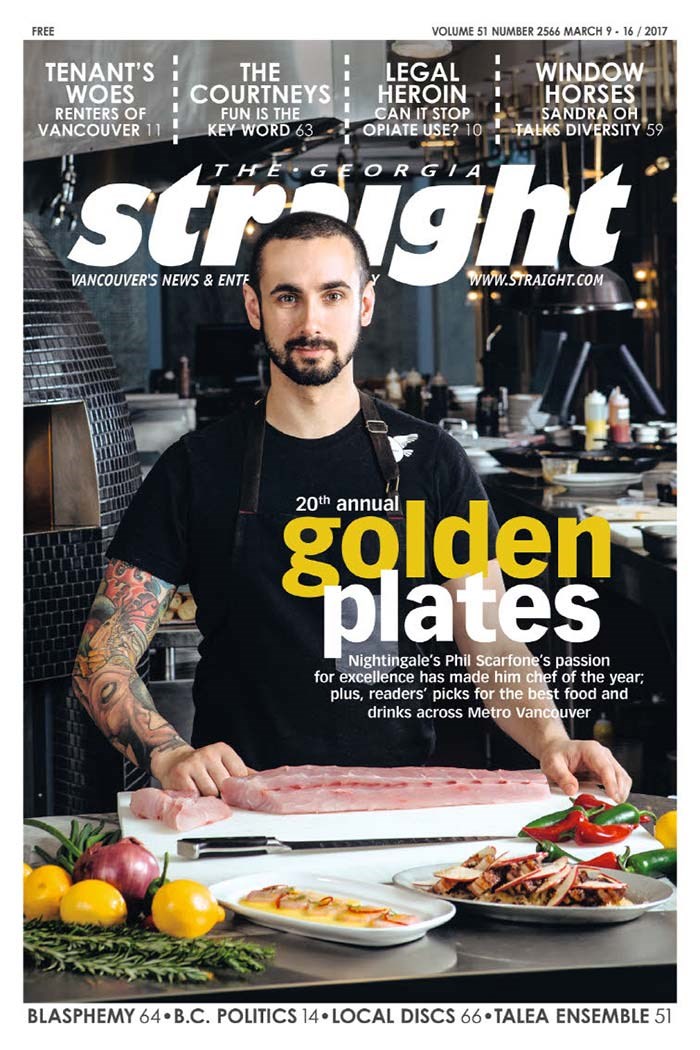 The cover this week is their 20th annual Golden Plates. Nightingale's Phil Scarfone's passion for excellence has made him chef of the year; plus, readers' picks for the best food and drinks across Metro Vancouver. Read their complete guide to the 2017 Golden Plates HERE.
Here are the other stories highlighted on the cover:
– Renters of Vancouver: "The sewage overflowed into my suite"
– Vancouver's Courtneys enjoy themselves, but that doesn't stop them from going deep on new album
– Vancouver clinic turns long-time addicts from prescription heroin to abstinence
– Window Horses' Sandra Oh welcomes film's diversity
New issues of the Straight come out every Thursday. Make sure to grab one, they're FREE!