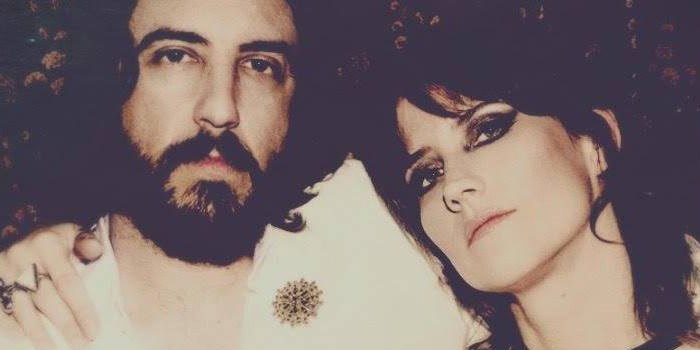 This week is looking good with these 15 shows, but one we wouldn't miss for the world is when L.A.-based duo In The Valley Below play The Biltmore this Friday. Their new Elephant EP just came out and it's full of tension and energy.
Lucy Dacus
at The Cobalt, Monday July 24
Start your week with the intimate lyrics of Lucy Dacus.

Bear Witness of A Tribe Called Red
at Railway Stage, Tuesday July 25
Your chance to see one of the members of the massively powerful A Tribe Called Red in a non-arena setting.

Bob Dylan
at Rogers Arena, Tuesday July 25
The legend is back.

The Castagne's
at The Roxy, Wednesday July 26
Brother/sister glampunktrashpop band from Montreal. Anything could happen..!
Bruno Mars
at Rogers Arena, Wed & Thursday
One of the biggest international stars graces our city for two nights.

Roxy Launch Project Showcase #3
featuring Laydy Jams, Paul Lambert & City Walls, The After Work Club, Little Fix
at The Roxy, Thursday July 27
A perfect way to discover the best up n coming talent in and around Vancouver.

Sarah Jane Scouten
at The Fox, Thurs July 27
If the title of local artist Sarah Jane Scouten's new album, "When the Bloom Falls From the Rose" is any hint, she's as emotionally moving as ever.

In The Valley Below
at The Biltmore, Friday July 28
We love In The Valley Below's newest material and can't wait to hear and see this intriguing duo perform it all live.
Feed Me
at Celebrities, Friday July 28
UK drum and bass DJ known for his creepy cartoon green monster face is way more than a gimmick, because he's creepily awesome at dropping fresh beats on the floor.

Lil Pump
at The Vogue, Friday July 28
Is Lip Pump more famous for having an online spat with J. Cole than his own brand of hip hop? We'll find out this week...

Reef Shark
at The Cobalt, Saturday July 29
Local faves Reef Shark are back and headlining their EP release! Stoked!

Pickwick
at Rickshaw, Saturday July 29
Another band back from obscurity, Pickwick's new album proves they're better than ever.

Erisy Watt
at The Roxy, Sunday July 30
One to watch! Erisy Watt's style of folk is alluringly charming.

3Teeth
at Venue, Sunday July 30
Having opened for Tool on their last tour, 3Teeth can obviously handle their own. Prepare to take Monday off, because you're going to be blown away.

Electric Love Music Festival
featuring Croatia Squad, Dave Seaman, Desert Dwellers, Drumsound & Bassline Smith, Serial Killaz, many more
at Cheam Fishing Village, July 28 - 30
Even though Electric Love Music Festival is 4 days and nights, we still can't believe they've packed over 200 artists into this year's lineup. There won't be a moment of rest. But we wouldn't have it any other way! See you there, freaky friends!

This week's playlist.
Listen to who we're recommending!
https://open.spotify.com/user/do604/playlist/3JZh1e5yI2WQI5zTZPLZ9s
Subscribe to the playlist, or return back at the beginning of every week to hear who's the best of the best playing Vancouver.
And at anytime, you should check out our Vancouver Events calendar, powered by Do604, to see the best of what's coming to our city. Never miss another great show!