Despite the fact that I have two children of my own, and apparently I'm a grownup now, my mother will always be my "mom". There is a next level of understanding that you embark on when you have kids of your own, and you realize what a miracle it is that your mom did not actual go completely insane from your antics and sass talk. Those moments that I used to remember as being unfair, have refocused now into clear instances when I was definitely the one being an asshole, and so now I marvel at my mom's ever-calm demeanour and forever-patient words that followed me throughout my childhood into my adult years.
And so, I encourage you to pay homage to the wondrous human being that is your mother, and also to support these local mamas, by planning ahead (I know, I'm still working on that too) and showering your mom with these thoughtful and deserving gifts. Because you owe her.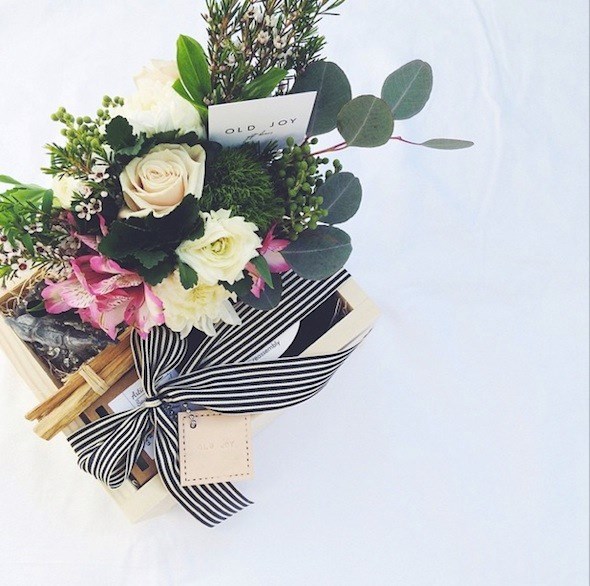 Melissa Mills - Old Joy Gift Boxes
Bree and I interviewed Melissa back in January when she was only four months into the business and already picking up an incredible speed. Her gift boxes are filled with a variety of expertly curated, locally-made products that are sure to make your mama feel like the most fanciest of ladies - and you're supporting so many wonderful businesses at the same time! I suggest her Contessa box as a surefire way to spoil your mothers right - but regardless of what you choose, when she opens the door to this luxurious surprise, she's going to need more than one hanky.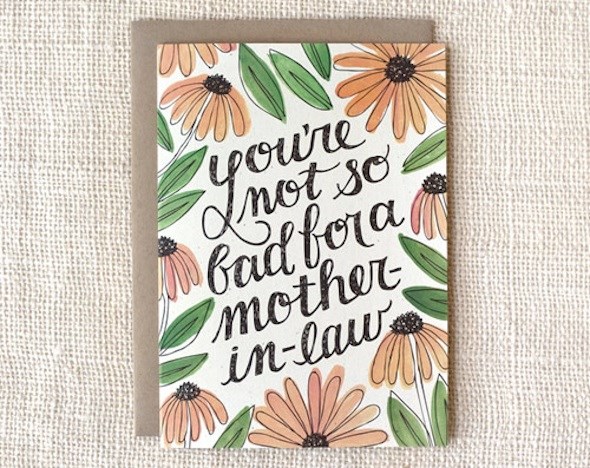 Daniela Lee - The Pleasant Shop
Do you need a cheeky card for your mother-in-law? Or perhaps a beautifully painted 'Boob Bag' to make your mother laugh that wonderfully bawdy laugh of hers? Look no further than The Pleasant Shop to find these things and so much more. This gem is nestled right on 17th Avenue and Main Street, and owned by the lovely Daniela Lee - who you may also know as one-half of We Are Local and Small Wonder Magazine. Our older kids actually interviewed Daniela when her shop first opened back in December, and I will bestow you with the pro-tip now that you will need to give yourself some time to peruse the myriad of delights in this little shop - from books and candles, to ceramic mugs and decorations. You may need that Boob Bag for yourself just to carry your purchases out the door.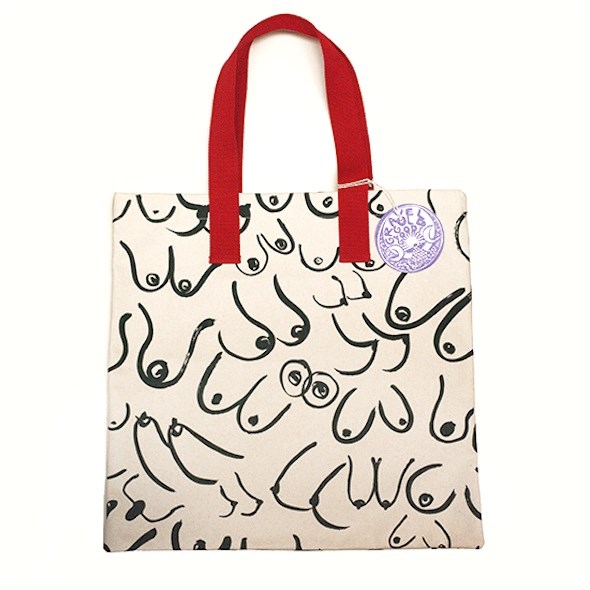 Casey James - The Urban Tea Merchant
We've all heard a version of the saying that "time is your most precious gift." So, perhaps making a memory with your mom might be the way to celebrate this Mother's Day with her. We've been lucky enough to experience the world that is High Tea at The Urban Tea Merchant downtown on West Georgia, on our own and with our kids, and each time we've breathed, "we need to take our moms here." Time stands still in the Tea Room, and after you've picked your jaw off the floor by how exquisite the decor is, you can thank the stunningly gracious staff that tends to your every need, and admire the mini pieces of artwork each little morsel of food has been carefully crafted into. And the tea! Did I mention the tea? Never have I never been so educated on the history and taste complexities of teas - everything in this place dazzles the senses - and will result in an experience the two of you will remember for years to come.
Natalie Ferrari-Morton  - East Van Jam
Natalie was our first local entrepreneur interview over on Peaks and Harbours back in September. With a mantra of "more love, less sugar", we have been loving her jams for quite a while now, and every time I share my newest flavour I've picked up, my mom has been intrigued and amazed by the flavour combinations that Natalie comes up with - and my mom is Italian so she doesn't dole out food compliments lightly. The beautiful packaging makes it an easy addition to any chocolate and flowers you're planning to give her. Better yet, get over to your mom's place and make her some waffles with whipped cream to pair any of these jams with! You're welcome for that idea.
You can find Natalie's delicious jams at quite a few spots, particularly at the up coming Got Craft? Spring Edition Event, where you'll no doubt find a plethora of local goods to please your mamas with.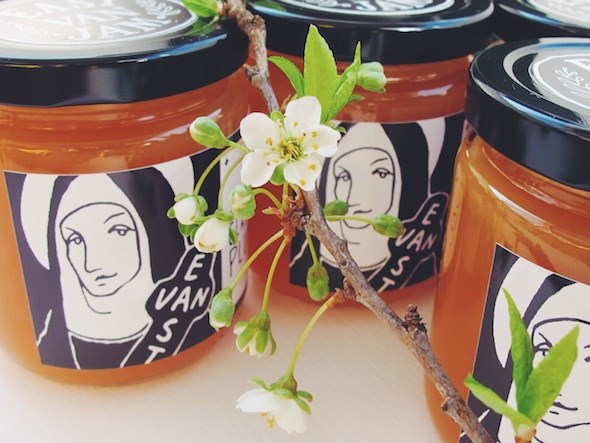 Carina-Marie Nilsson is the co-founder of Peaks and Harbours, a Vancouver "not just for moms" blog that showcases everything our city has to offer the younger crowd. @carinamarienilsson