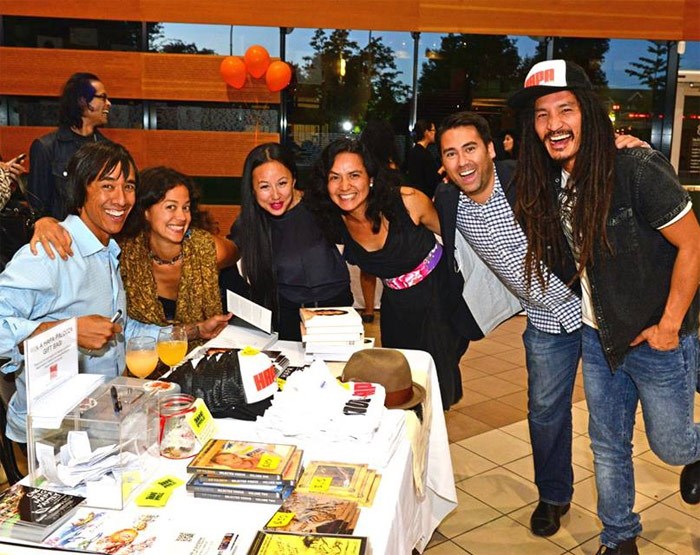 Hapa-palooza, Canada's first and largest mixed roots festival, celebrates its fifth anniversary this week with five days of events shining a spotlight on multiethnic cultural identity. Here are our top five reasons why we think you should check it out:
1. Hear personal stories of what it was like growing up with mixed-heritage and how it shaped the lives of seven storytellers including actor Patrick Gallagher (Night at the Museum/Glee), playwright Sharon Shorty, comedian and political activist Sean Devlin, musician Buckman Coe, and authors Brandy Worrall, Anna Ling Kaye and Chelene Knight.
Wednesday September 16, 7pm, Free
Vancouver Public Library, 350 W. Georgia St., Vancouver BC
2. Join Lawrence Hill, author of The Book of Negroes, and CBC Hot Air radio host Margaret Gallagher in an evening of stimulating thought, rich revelations and intimate conversation as they discuss Hill's critically acclaimed best-selling novel into a major TV mini-series and how mixed race origins lead to an inspired creative career exploring issues of identity and belonging.
The Book of Negroes—An Evening With Lawrence Hill
Thursday September 17, 7pm, Tickets available online or at door.
Goldcorps Centre for the Arts, 149 W. Hastings St., Vancouver BC
3. Listen to feel-good soul, hip-hop and jazz fusion by Vancouver's own David Morin who will be performing at Hip Hapa Hooray!, Hapa-palooza Festival's 5th anniversary celebration and Awards Night, which recognizes outstanding community members of mixed heritage. This year's Hapa-palooza award recipients are: Lawrence Hill (Lifetime Achievement); Margaret Gallagher (Community Builder); Tamo Campos (Humanitarian Achievement)
Friday September 18, 8pm-10pm, Admission by donation
Fortune Sound Club, 147 E. Pender St,, Vancouver, BC
4. Join author and educator Sharon H. Chang on the launch of her new book, Raising Mixed Race, with a parenting workshop focused on empowering mixed race children in a racialized world.
Saturday September 19, 6pm-8pm, Admission by donation
Heartwood Community Cafe, 317 E. Broadway, Vancouver BC
5. Good ol' fashioned family fun! Meet other families celebrating mixed ancestries and cultural heritage with a fun-filled day in the park with music by Kutapira, dance, yoga, art, and face-painting.
Sunday September 20, 1pm-4pm, Free Public Event, Rain or Shine
Granville Island Picnic Pavilion, 1318 Cartwright St., Vancouver BC

@hapapalooza #hapapalooza #hapahigh5