Each week we'll uncover some unusual and (hopefully) interesting facts about the city. This week we take on English Bay.
1. English Bay was original known as 'soft under feet'
The Coast Salish name for present day English Bay is 'Ayyulshun' or 'soft under feet'. The name "English Bay" pays homage to Captain George Vancouver's meeting with Spanish explorers Valdez and Galiano.
2. Joe Fortes didn't intend on coming to Vancouver
Seraphim "Joe" Fortes (originally from Barbados), intended on traveling to Victoria from Liverpool. The ship foundered and was towed into English Bay where on a whim, decided to stay. He had become an accomplished competitive swimmer during his years in England and as a result, began teaching many of Vancouver's residents and their children how to swim.
3. Fortes was much more than a swimming instructor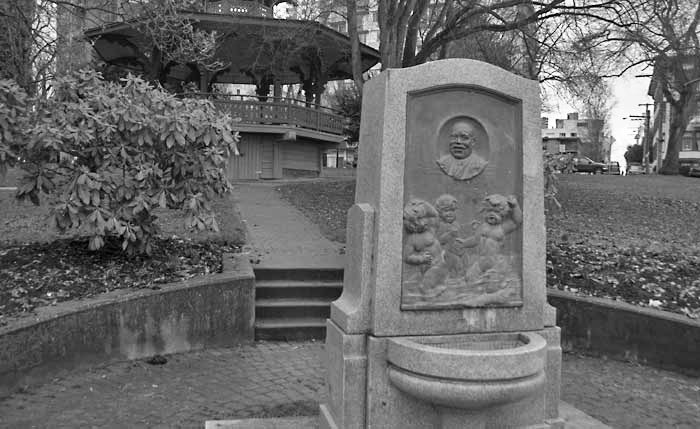 English Bay's resident lifeguard and swimming instructor was accredited for savings 100s of lives during his time at English Bay. When Fortes died in 1922, he was honoured with the largest public funeral in Vancouver's history. Thousands of people lined the streets to pay tribute to Joe and in 1926, the citizens of Vancouver subscribed to a memorial drinking fountain in Alexandra Park.
4. You used to have to walk through bushes to access the beach
They were removed in 1898 as additional sand was added to the beach to allow for more people to enjoy the grounds. Residents began building cottages on the shore this same year.
5. The first bathhouse was built in 1905 and cost $6,000.
The original English Bay Bathhouse was made of wood and replaced in 1931. The "new" bathhouse was made of concrete and converted into Vancouver's first public aquarium in 1939. Once again a bathhouse, the concrete structure is still in use by beachgoers today.
Read more from our "5 Things You Didn't Know" series HERE.