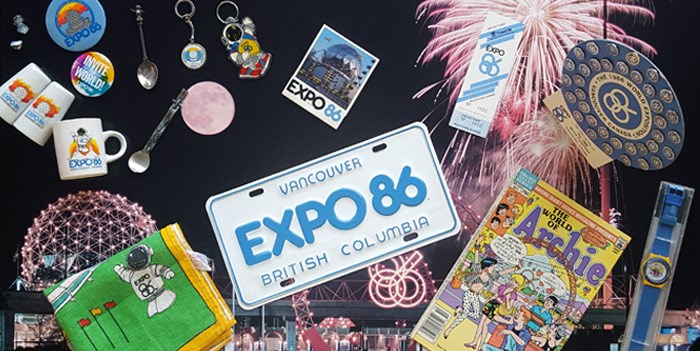 Each week we'll uncover some unusual and (hopefully) interesting facts about the city. This week we take on Expo 86.
1. Archie and the Gang Visited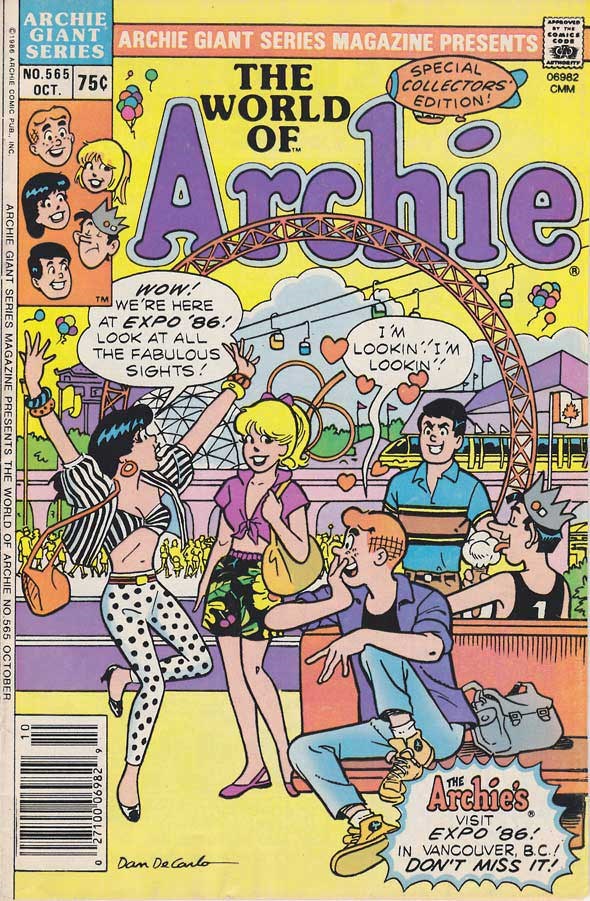 The city welcomed a ton of high-profile visitors during Expo 86, but the oddest group of tourists might have been Archie, Jughead, Betty, Veronica and Reggie. Archie at Expo '86 in "The Archie's in Motion" covered the whole gang's visit to Vancouver, including stops at Science World, Chinatown, the SkyTrain and more. You can view the full comic HERE.
2. McDonalds built a floating restaurant called Friendship 500
More popularly known as "McBarge" or "McDerelict", the floating fast food spot was meant to be a nautical themed McDonalds complete with panoramic views of the city. The restaurant was abandoned following '86, deteriorating into a spooky shell of the past, which still remains on the open waters of the Burrard Inlet. Last year it was announced that the restaurant would receive a $4.5 million investment, but there's no word on what exactly "McBarge" will become.
3. It shaped the city and our transit system
The first SkyTrain line was meant to service the influx of visitors to the city. In addition to the SkyTrain, Expo Centre (Science World), BC Place, Canada Place, Plaza of Nations and the Chinatown gates were all part of the city's development and refurbishment plans in preparation for the World's Fair.
4. Residents of the DTES were evicted to make room for tourists
More than a thousand low-income residents of Vancouver's Downtown Eastside were evicted from their homes in single room occupancy hotels to make room for visitors to the World's Fair. Because tenants were subject to BC's Innkeeper's Act, not the laws governing typical renters, the SRO owners were not required to give significant notice, or even written notice, of evictions. As a result, many residents were forced to leave with nowhere to go.
5. The entertainment was world class, but the legacy is disputed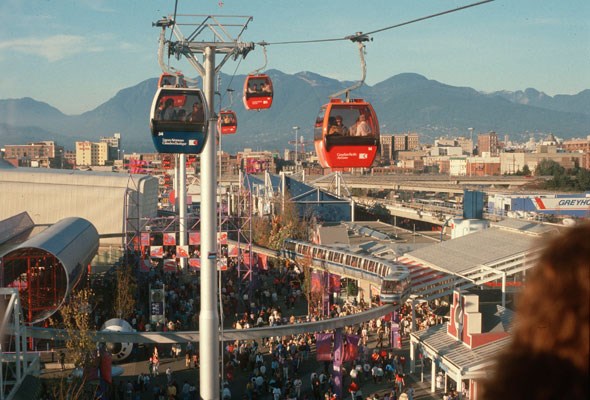 Expo '86 performers included Miles Davis, Johnny Cash, Depeche Mode, The Beach Boys Annie Lennox, Joan Rivers, Bob Newhart, Howie Mandel and many more. A concert series promoting local bands was cancelled after a performance by Slow devolved into a riot. The fair was opened by Prince Charles & Diana, Princess of Wales and was also visited by Brian Mulroney, Margaret Thatcher and George Bush Sr. The "celebration of ingenuity" received more than 22 million visitors, resulting in a $311 million deficit. For better or worse, it was a pivotal moment in the city's history, undoubtedly shaping the Vancouver we know today.