Each week we'll uncover some unusual and (hopefully) interesting facts about the city. This week we take on the Vancouver Police Department.
1. It started as a one-man operation
Vancouver's first police officer, Chief Constable John Stewart, was appointed by the city council on May 10, 1886. Following the Great Fire, which ensued only a few weeks after, Mayor McLean appointed Jackson Abray, V.W. Haywood, and John McLaren as special constables.
The Vancouver Police Department website states that Mayor McLean noticed whiskey barrels floating in the water the morning after the Great Fire. He turned to Jackson Abray who was standing nearby and said, "I am swearing you in as constable. Your first duty is to retrieve those barrels." Abray did so and spent the next four years as a policeman.
2. The department had humble beginnings
The original four-man team worked out of the City Hall tent at the foot of Carrall Street in present day Gastown. Their uniforms came from the Seattle Police Department and their badges were fashioned out of American coins. By 1904, the department had grown to 31 members and occupied a new police building at 200 Cordova Street.
3. Canada's first policewomen worked for the VPD
In 1912, Vancouver became the first city in Canada – and third in the world - to hire female officers. L.D. Harris and Minnie Miller acted as matrons in the jail, escorted women prisoners and made regular patrols of pool halls, cabarets, dances and other places where young people congregated.
4. Tragedy struck in 1917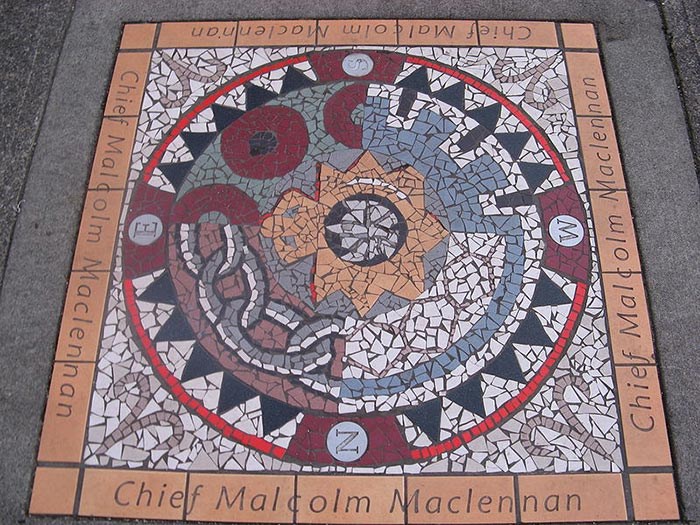 This east end mosaic is dedicated to the life and work of Chief Constable McLennan, who was killed in the line of duty in a shoot-out near Georgia and Jackson street. Responding to a call by a landlord attempting to evict a tenant, the police were met by gunfire. Along with McLennan, the shooter was killed in the battle, as was a nine-year-old boy
5. "The Mulligan Affair" risked the reputation of the VPD
A local reporter published story in the Toronto Flash that speculated of rampant corruption throughout the VPD. The primary accusation insisted that a pay-off system had been implemented whereby gambling operations that paid-off police could do as they please. Detective sergeant Len Cuthbert tried to kill himself following the release of the story, but later told investigators that he and Chief Constable Walter Mulligan had doubled their salaries with bribes. Mulligan fled to the United States followed a public inquiry by the Tupper Commission in 1955.
Learn more about the history of the Vancouver Police Department at vancouver.ca