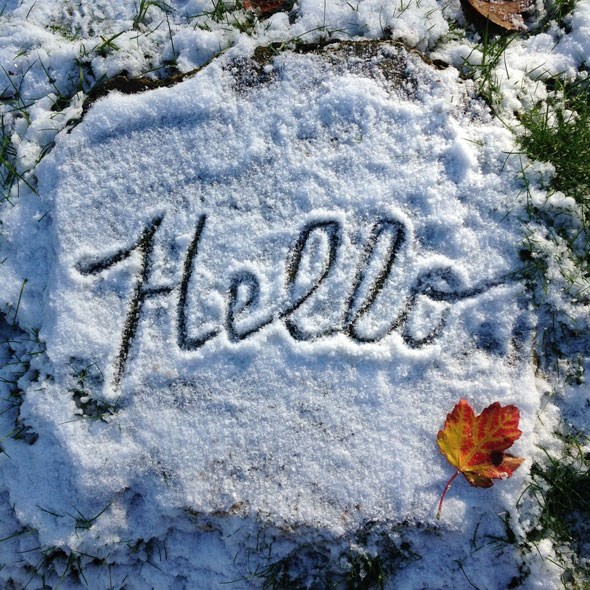 Hello Local!
Lately, Carina and I have been checking out all of the amazing pop-up shops that have sprung up around Vancouver for the holiday season. There are times when we have had no choice but to bring the kids along, and (as the artisans can attest), there is a constant struggle between us telling them to put down the ceramics and not give the candle scents "bathroom humour" names, and actually have a look at the selection of goods.
It was after a recent trip that Carina's daughter decided she too would like to have a shop one day, and wanted to know more about the process. My son, who would follow Carina's daughter to the end of the earth and back, also had a sudden interest in opening a shop. We reached out to 
Daniela at Small Wonder
, and she kindly obliged our request to have the kids
interview
her.
So began the interest in local shops and their hand-picked (and beautifully curated) goods. This week, we'd like to share a handful of the places that make us swoon and happily accept our kids as customers, even if it's just for a lollipop or some Washi tape.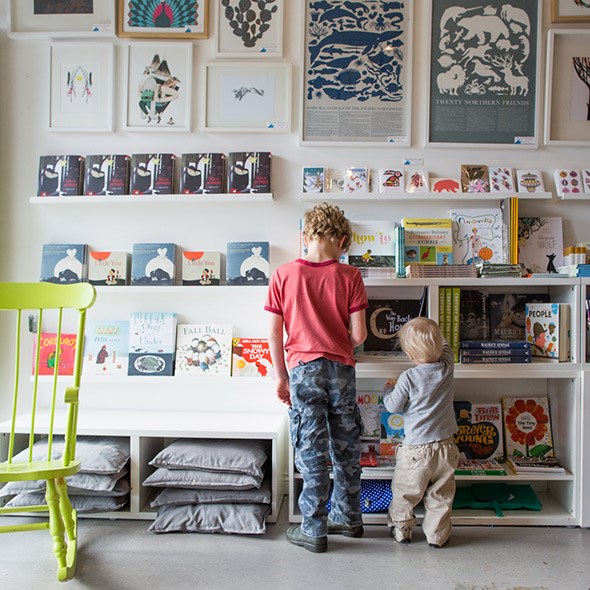 Collage Collage
I have to admit I have a heart-on for this place. With it's carefully selected children's book wall and cool artist prints, there are gift ideas galore for any time of year. This East Vancouver shop also boasts a selection of arts and crafts materials that always drum up unique project ideas in my kids… who says wooden dinosaurs shouldn't be covered in pom-poms? Collage Collage offers a ton of classes (for kids and adults alike), crafty drop-in sessions and birthday parties too. Art + Design + Local = yes please.
Small Wonder
Newcomer to the scene, Small Wonder is the sweet little gift shop opened by "one half" of We are Local. Located in Mount Pleasant, the shop offers a wide range of goods for kids and adults including clothing, books, ceramics, toys, accessories and CANDY. I secretly pretend that I am buying lollipops for my kids and go in the back alley and scarf them all down. You know you are in the right place when you visit Small Wonder if there is a really cool kid at the till and you lust after everything in sight, including the incredibly chic linen breast t-shirts.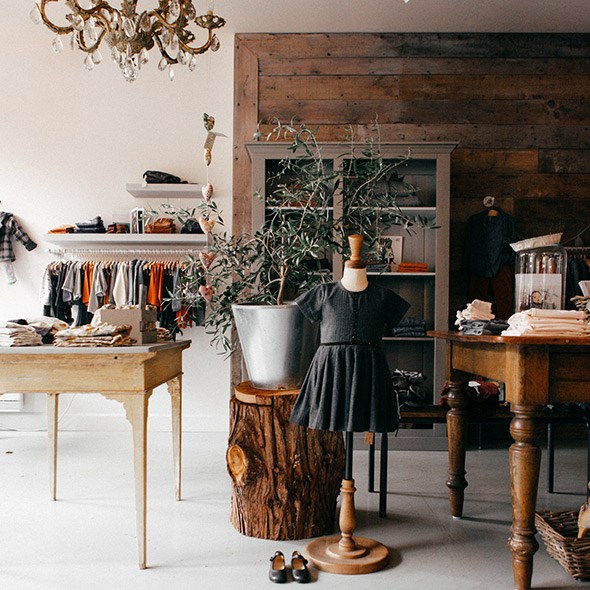 Leuie
Oh Leuie. Leuie is dangerous because it makes you want to have more children in the hopes that they are delicate and brooding little girls that want magic wands and precious luggage sets and stars all over their room… okay, maybe that's just me... Leuie is a boutique that brings together an exclusive collection of carefully chosen items for the home and for living. With inspired designs that combine the traditional care and European craftsmanship, you are destined to find an array of items that are entirely new to the country (and in some cases, exclusive to Leuie).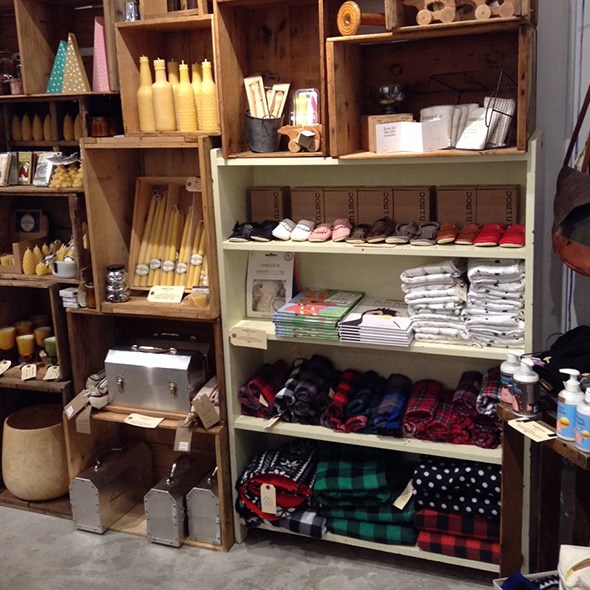 Delish General Store
http://delishgeneralstore.bigcartel.com
Even though I practically live at Granville Island, I only happened upon this little (somewhat) hidden gem the other day. Tucked away behind Rogers Chocolates, is the delightfully fun store where you can find everything you didn't even know you needed, but can't imagine how you lived without. I'm talking about the largest selection of Mason Jar accessories I've ever seen, plus candles, designer water bottles, Swedish face soap… the list goes on. Even their shopping baskets are cool. Sigh. It's more than likely you will see me there throughout the holiday season and beyond.

Coral and Cloud
Oh how I love the design of Coral + Cloud. Founder Miko creates modern, hand-made, hand-painted wooden bead necklaces and mobiles that are versatile and fun, and that add a pop of colour to any outfit or room. Yes, this is an online retailer, and one not to be missed. Her site is a gorgeous representation of her process and line, and is an experience in itself. I have also watched Miko respond to countless Instagram "customers" about their inquiries while I am busy double-tapping her posts – so this is one modern and hands-on shop!

Trout and Co.
Trout & Co. is a general store and art exhibition space in East Vancouver. A short walk from Commercial Drive, this store curates a beautiful selection of products that are handcrafted and Made In Canada. Jewelry, knits, cards… everything in the shop screams (softly, like a little french hen guiding you toward more socially-sourced goods) handmade. It's the sort of place that makes you want to follow your dream of opening up a little shop to showcase the craftsmanship of… oh wait, they already did and it's amazing.
 &
Please note: This is a tiny selection of the awesomeness that is Local + Vancouver. We are creating a larger list on Peaks & Harbours as our time (and bank account) permits. Send us your favourite places, and we will add them!

Bree Galbraith is the co-founder of Peaks and Harbours, a Vancouver "not just for moms" blog that showcases everything our city has to offer the younger crowd. @breegalbraith
[embed]http://beta.quiet.ly/list/share/384ec-local-shops-for-local-kids?width%3D590%26height%3D0%26heightAuto%3Dtrue%26showGradient%3Dtrue%26showMapView%3Dtrue%26showAuthor%3Dfalse%26showLogo%3Dtrue%26showListTitle%3Dtrue%26showListDescription%3Dfalse%26showTitles%3Dtrue%26showDescriptions%3Dfalse%26showWeblinks%3Dtrue%26makeClickable%3Dtrue%26sharePage%3Dtrue%26showEmbedCode%3Dtrue%26showIcons%3Dtrue%26embedTheme%3Ddark%26titleSize%3D39%26titleType%3Dquietly%26descriptionSize%3D16%26descriptionType%3Dquietly%26useOriginalImages%3Dfalse%26lastSlide%3Dlike%26lastSlideMsg%3DLike%2520this%2520list%253F%2520Like%2520our%2520page!%26lastSlideUrl%3Dhttps%253A%252F%252Fwww.facebook.com%252Fpeaksandharbours[/embed]