TJ Schneider, co-owner of The Shop Vancouver and A Good Book Drive community supporter, donated the only children's book he currently owns, and it happens to be a spectacular one: Life Doesn't Frighten Me by Maya Angelou with illustrations by Jean Michel Basquiat (yes, the Basquiat).
Despite having only experienced the wonders of being read aloud to at the age of 21, TJ has relished this ritual long into adulthood and never ceases to marvel at the magical ability words have for instantly transforming into vivid images in one's head. "I got this book in the someday hopes that when I do have a kid, the story will create images in their mind, but also that the art and illustrations in the book will inspire them to grow up and be a creative person."
Listen to TJ wax philosophical on the joys of being read to.
[soundcloud url="https://api.soundcloud.com/tracks/119109120" width="100%" height="166" iframe="true" /]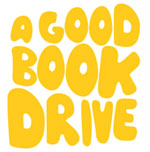 A Good Book Drive is an annual book drive to bring stories to a new generation of readers, and support kids in need of new books. Running through the month of November, A Good Book Drive will be inspiring Vancouverites to purchase a new copy of their favorite kids' book and deliver it to set locations throughout the city. At these drop off locations you can personalize your donation with a special bookplate, sharing the story of why that book is special to you. All books will be donated to this year's book drive recipient, Frontier College Waiting Room Literacy Pilot Project. Share your favourite stories with A Good Book Drive on Twitter, Facebook and Instagram.