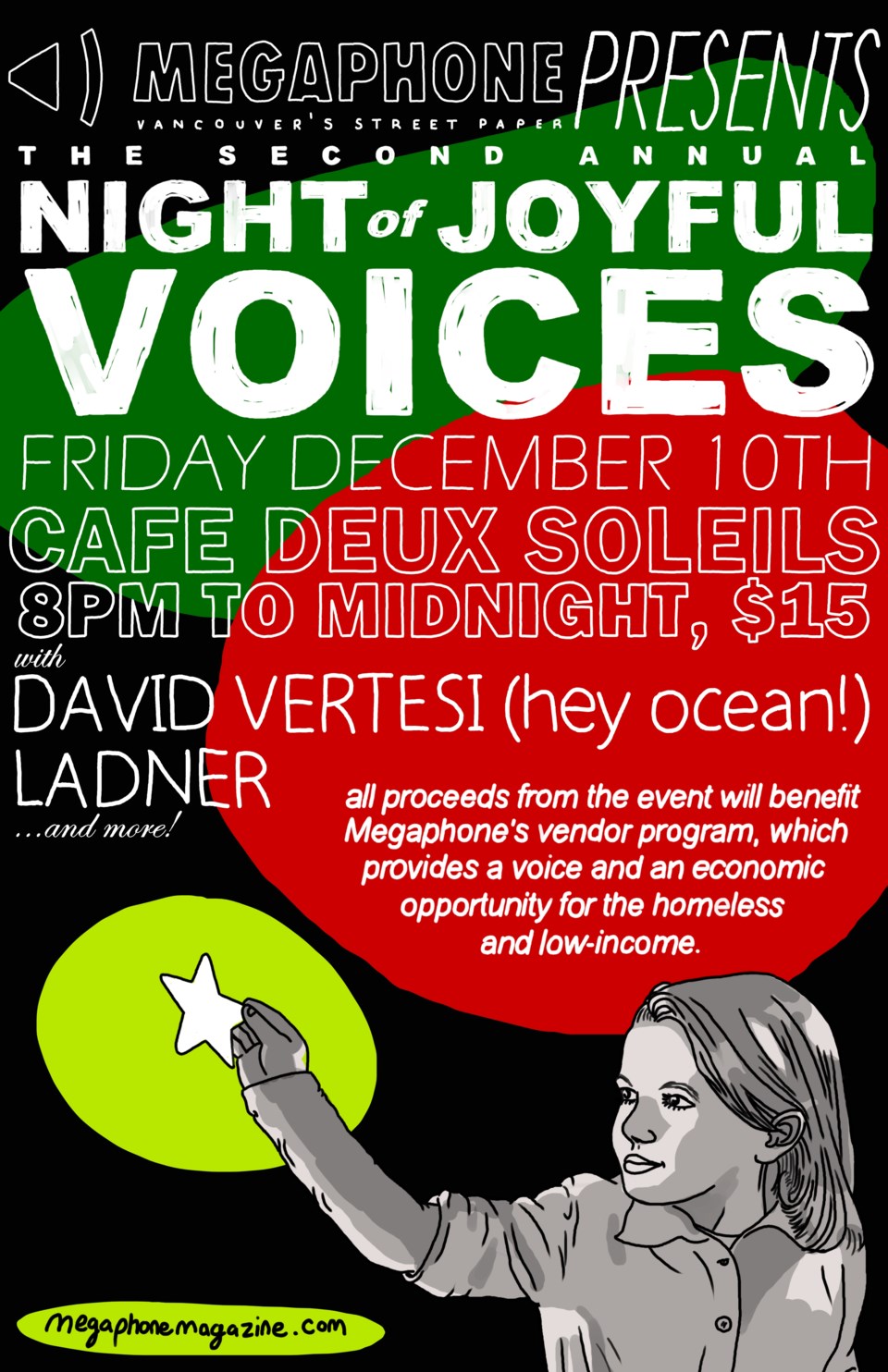 Megaphone is easily one of my favourite printed magazines in this city. Not only is the magazine itself filled with high-quality content including fantastic photographs and moving stories, but the organization provides a voice and an economic opportunity for homeless and low-income people in Vancouver. In addition to that incredible work, Megaphone also runs a successful writing workshop in the DTES and recently won the Most Improved Street Paper award at the North American Street Paper Association conference in Chicago. Sounds like a few great excuses for a party, right?
On Friday, December 10th celebrate and support the amazing work Megaphone does at the second annual Night of Joyful Voices at Café Deux Soleils (2096 Commercial Drive). Headlining this year's concert will be David Vertesi, and Vancouver-based Ladner (featuring David Eby), Graham Clark and Julia and her Piano. There will be raffle draws, jokes, drinks, and food. All for just $15!
Here are some photographs from last year's show including Fanshaw, Analog Bell Service (and Colin's amazing beard) and VIA's own heartthrob Charlie Demers.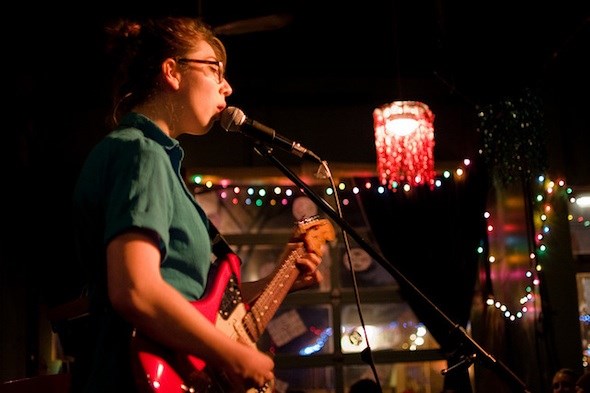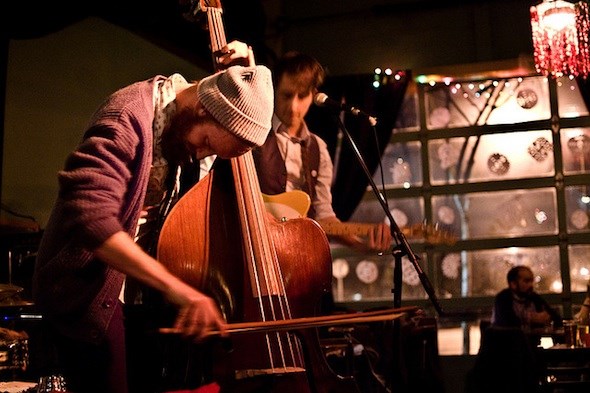 Help support Megaphone's mission by purchasing a ticket for the event or by making a donation to their fundraising campaign.