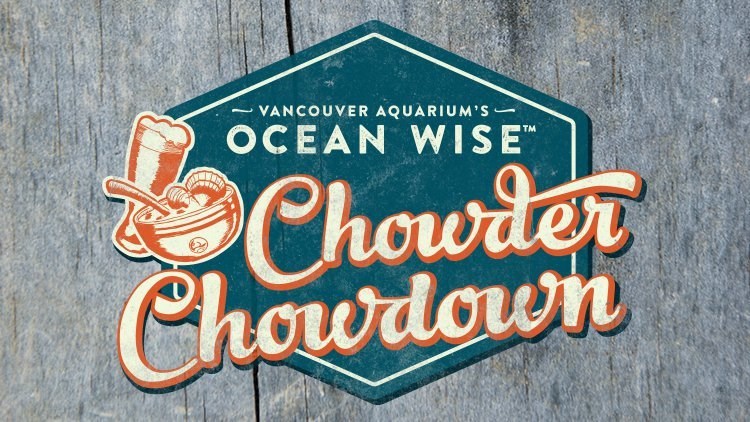 On Wednesday, November 18th from 7pm-10pm, the Vancouver Aquarium celebrates their annual Ocean Wise Chowder Chowdown fundraiser. Join BC's top chefs for an evening of seafood chowder and BC craft beer tastings as they compete for the coveted title of Vancouver's Ocean Wise Chowder Chowdown Champion.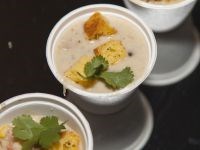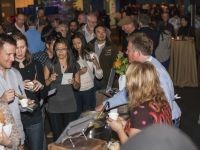 Over 30 chefs from BC's Ocean Wise restaurants submitted entries and the 14 chosen finalists will be serving up their delicious creations for guests to taste at the chowdown. Dine on chowders such as Boulevard Kitchen & Oyster Bar's Lobster Miso Chowder, Fukasaku of Prince Rupert Restaurant's So Shrimp Chowder, Fairmont Waterfront's ARC Restaurant's Cedar Smoked Sablefish Chowder and Earl's Test Kitchen's Earl's Ocean Wise Chowder. There's plenty of clam chowder including Pacific Institute of Culinary Art's BC Cider Clam Chowder as well as tasty visions of seafood chowder such as Ucluelet's Fetch Restaurat's West Seafood Splash. Guests also help crown the People's Choice award winner by submitting their vote for best chowder of the evening.
BC Craft Breweries participating include Big Rock Brewery, Bridge Brewing, Central City Brewers, Driftwood Brewery, Howe Sound Brewing, Hoyne Brewing, Parallel 49 Brewing, Phillips Brewing, R&B Brewing, Red Truck Beer, Stanley Park Brewing, Steam Whistle Brewing and Tree Brewing. There is also a wine station from Whitehaven wines and a caesar station from Canada's only Ocean Wise certifed all natural caesar mix, Walters Caesar.
The Chowder Chowdown is an important fundraiser. All proceeds directly support Ocean Wise, a Vancouver Aquarium conservation program created to educate and empower consumers about the issues surrounding sustainable seafood. "This annual event brings together Vancouver's culinary heavyweights and seafood lovers, united by their support for sustainable seafood. This year marks the 10 year anniversary for the Ocean Wise program. What began with a small group of partners has now expanded across the country, and we continue to see incredible momentum in the sustainability movement," said Ann-Marie Copping, Ocean Wise program manager.
Hurry- if you wish to attend buy your ticket now as this is always a sold-out event. This is a rare opportunity to enjoy an adults only evening at the aquarium with chowders, craft beer, colourful fish, belgua whales, otters and sea-lions oh my!
Vancouver Aquarium's Ocean Wise Chowder Chowdown
Wednesday, November 18th
Vancouver Aquarium: 845 Avison Way
7pm-10pm
Tickets: $63.00 (including GST)