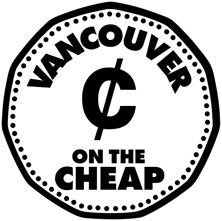 There's been a lot of buzz this week about the fact that Vancouver is now "officially" the most expensive city in North America. We've always hovered around the top three, but now New York, LA, and Toronto have stepped aside and we've taken the top spot.
With all this chatter about the priceyness of our fair city, you may have been tricked into thinking that in order to live a life on the cheap, you have to leave behind certain types of activities. Especially all those things associated with the bourgeoisie like classical music and The Orpheum Theatre.
Turns out, it doesn't.
This very weekend, in fact, the Vancouver Academy of Music Symphony Orchestra is playing a concert at The Orpheum for a mere $10 (or $6 if you're a student!)
Just to be clear what we're talking about here, that means spending an evening with this kind of classiness: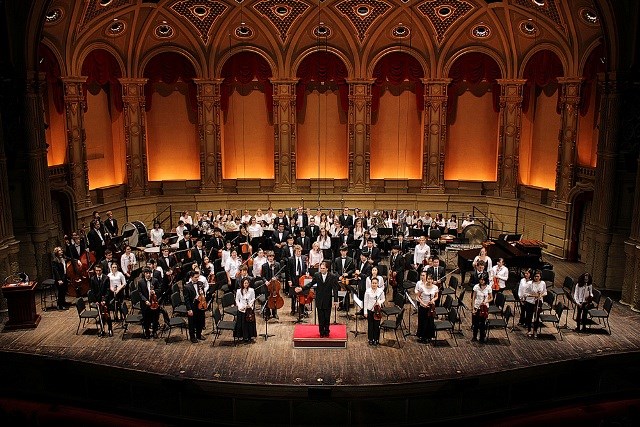 for $10. I don't know about you, but I usually consider $10 a sort of magic number for a cheap night out. If I can throw down a tenner and have an awesome evening of entertainment, I'm a happy gal.
Cards on the table: The Vancouver Academy of Music Symphony Orchestra is, indeed, made up of student musicians, which means that no, this isn't a night of professional symphonic movements. That doesn't mean these kids aren't good at what they do, however, and it could even mean that you'd get to have total hipster cred if any of them go on to be famous. Everyone wants to have seen the musician play back before anyone else had heard of them, right?
The concert itself is a tribute to Maestro Wallace Leung on the ten-year anniversary of his death. It features Beethoven's famous Symphony #5 (sing it with me: dum dum dum dummmmmmmmm), Brahams' Violin Concerto, and a new work composed specifically in honour of Maestro Leung: Estacio's Eternal Light. The night will be conducted by Leslie Dala, the musical director of the academy and a dear friend of Leung's, making for a deeply emotional night of music.
So go forth! Be cultured! Live amongst the bourgeois for an evening! Make like Death Cab for Cutie and put your best shoes or dress on to make believe that you are wealthy (for just this once)! Enjoy!
VAM Presents Eternal Light
Sunday, Feb. 19th at 7:30pm
The Orpheum Theatre
Tickets can be purchased online here.