If you're looking to instil an appreciation for nature into your kids - and get them to learn about a few species of BC birds - Alison's Fishing Birds by Roderick Haig-Brown should be your next purchase.
Haig-Brown is a legendary author amongst fishermen in this province and is one of the pioneers of modern conservationism. He wrote what is, in my opinion, the best book about fishing ever published in Canada: Bright Waters, Bright Fish, a hardcover published in 1980, which you can often find used copies of at MacLeod's Books for $20. It takes a wide look at fish and fishing in Canada, and shows why they're one of our most important natural resources, and that we need to work to protect them. It's just as relevant today as it was 37 years ago and it's a title I often gift to people I know are interested in fishing.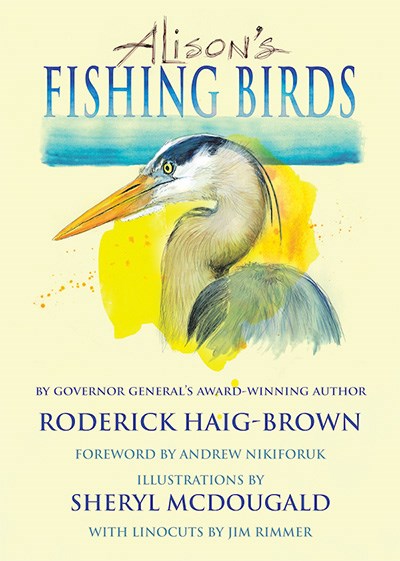 Roderick passed away in 1976, and in the years that followed his daughter Valerie took up the task of going through his extensive archives of letters, essays, and other unpublished works. Alison's Fishing Birds was one of those pieces that rose to the top of the pile, and a small run of a special edition of it was published in the 80's, accompanied by linocut artwork by Jim Rimmer. As a fan who has read all of his books I was beyond words when I heard that a "new" one was coming out, and as soon as I opened it I was taken to Campbell River and the house where he wrote most of his works.
Valerie has surmised that the character of Alison is an amalgamation of her and her sister. We follow this little girl as she meets and converses with a few of the birds that visit the river which runs by their house (the Campbell River, of course). The lesson that the family shares the river and its bounty of fish with the birds and all of the other creatures isn't beaten into our heads but rather wistfully told, in a style that only Haig-Brown could deliver. The original linocuts from the 1980 edition open each chapter and the accompanying new illustrations by Sheryl McDougald compliment it perfectly, adding a layer of beauty and visual reference.
I got this title for my son, so we can read it together, but as a longtime Haig-Brown fanboy and conservationist, it's living on my shelf for now - right next to his other collectible titles.
Learn more and order a copy at the Caitlin Press site HERE. And if you find yourself in Campbell River and you want to stay at the house where this story is based, it's now a heritage house and bed and breakfast. Have a look HERE!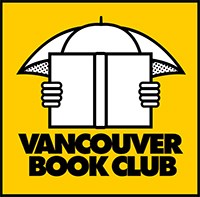 Since 2010 V.I.A.'s Vancouver Book Club has been connecting the city with books and authors through a range of online features and offline events. This post is part of our blog series where we're recommending a book we think you should read, every single week. Mostly non-fiction, these titles will give you a greater understanding of the past, present and future of the city, province and country you call home.
More reviews by Bob Kronbauer:
- 'The Hidden Life of Trees' by Wohlleben
- 'The Killer Whale Who Changed the World' by Mark-Leiren-Young
- 'We Oughta Know' by Andrea Warner
- 'The Last Gang in Town' by Aaron Chapman
- 'No News is Bad News' by Ian Gill
- 'The Woods: A Year on Protection Island' by Amber McMillan
- 'The Reading Tree' by Dianna Bonder and the VPL
- 'Secret Life: The Jian Ghomeshi Investigation' by Kevin Donovan